Belgian companies to drive up prices further due to continuing cost growth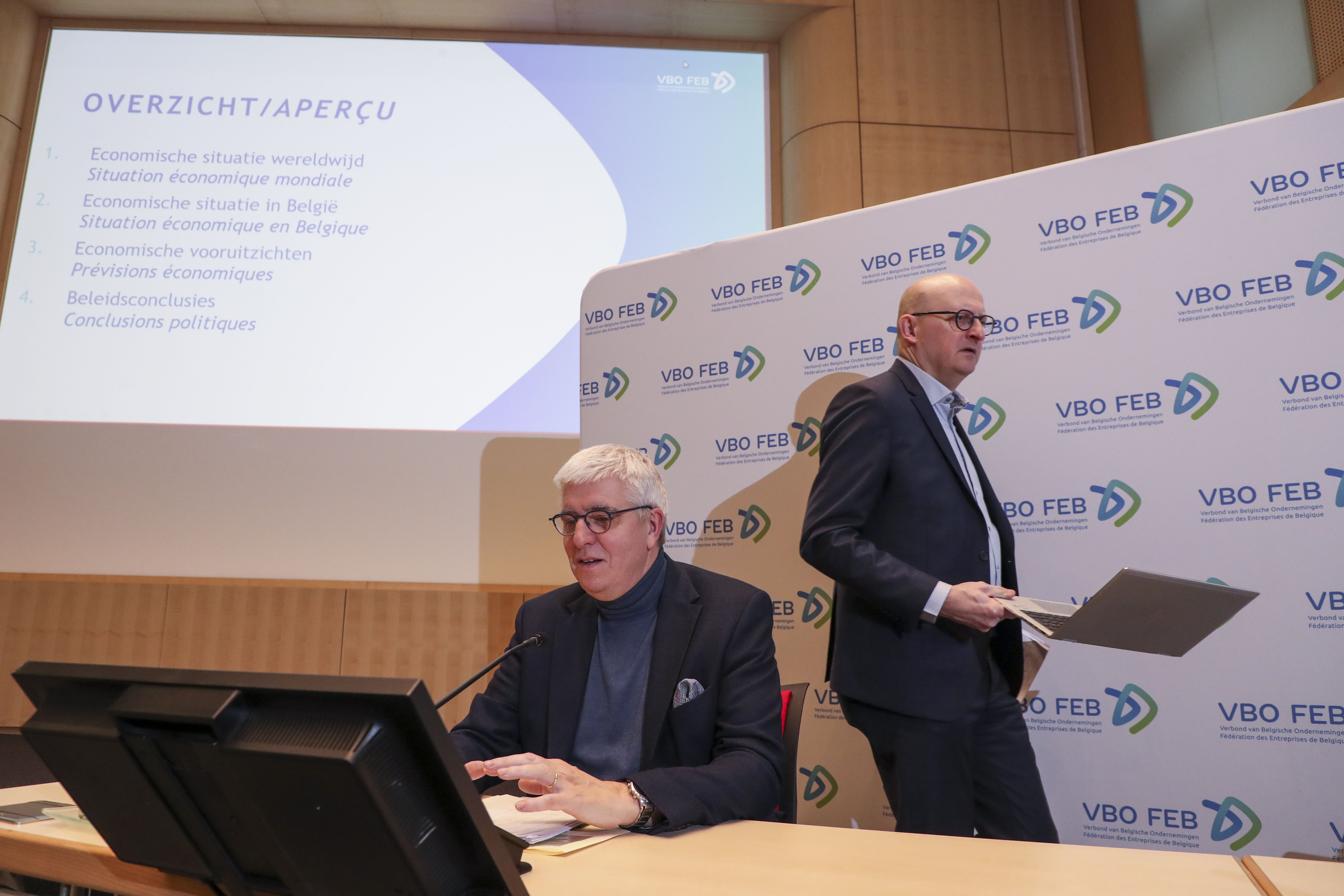 Consumer prices will rise further in 2023. A "cost tsunami", boosted partly by automatic wage indexation, will force companies in many sectors to make their products more expensive. So says the Federation of Belgian Enterprises (FEB) on Friday. The employers' organisation accuses the Belgian government of a lack of sense of urgency.
Due to automatic indexation, many companies face an increase of more than 11 per cent in labour costs this month. "Between mid-2021 and mid-2023, automatic indexation alone will increase wage costs for Belgian companies by about 18 per cent," FEB said. According to the organisation, this amounts to 25 to 30 billion euros for all companies combined.
Moreover, many companies will see their fixed electricity and gas contracts expire during that period and thus face prices that are currently three to four times higher. The FEB further calculated that energy could cost companies an extra 10 to 25 billion euros.
This 'cost tsunami' of 35 to 55 billion euros puts pressure on companies and forces many sectors to raise prices. Moreover, FEB assumes that Belgian inflation in 2023 will remain higher than expected by the Federal Planning Bureau and the National Bank. It is, therefore, more gloomy about the economy: "We expect the Belgian economy to contract by 0.5 to 1 per cent this year," said FEB chief economist Edward Roosens.
In contrast, the National Bank assumes gross domestic product (GDP) growth of 0.6 per cent. FEB chief Pieter Timmermans on Friday denounced the "systematically too optimistic" forecasts of the past 18 months.
As a result, Timmermans sees a lack of sense of urgency in the federal government. "We perceive 'business as usual', but that is not the case," he stressed. The government should urgently pursue tax cuts and measures to protect business competitiveness. "It would also be a good signal from the government not to burden businesses with additional costs this year," Timmermans said. He referred to proposals to extend bicycle allowances and mandatory training days.
FEB-VBO CEO Pieter Timmermans and FEB-VBO Chief Economist Edward Roosenspictured during the 'Focus Conjoncture / Focus Conjunctuur' press conference of the VBO-FEB (Federation of Enterprises in Belgium - Verbond van Belgische Ondernemingen - Federation des Entreprises de Belgique) in Brussels, Thursday 05 January 2023. Twice a year, the VBO-FEB surveys its sectoral federations to measure the 'economic temperature'.
© BELGA PHOTO Nicolas Maeterlinck