Belgian Coalition Against Nuclear Weapons calls for cancellation of NATO nuclear exercise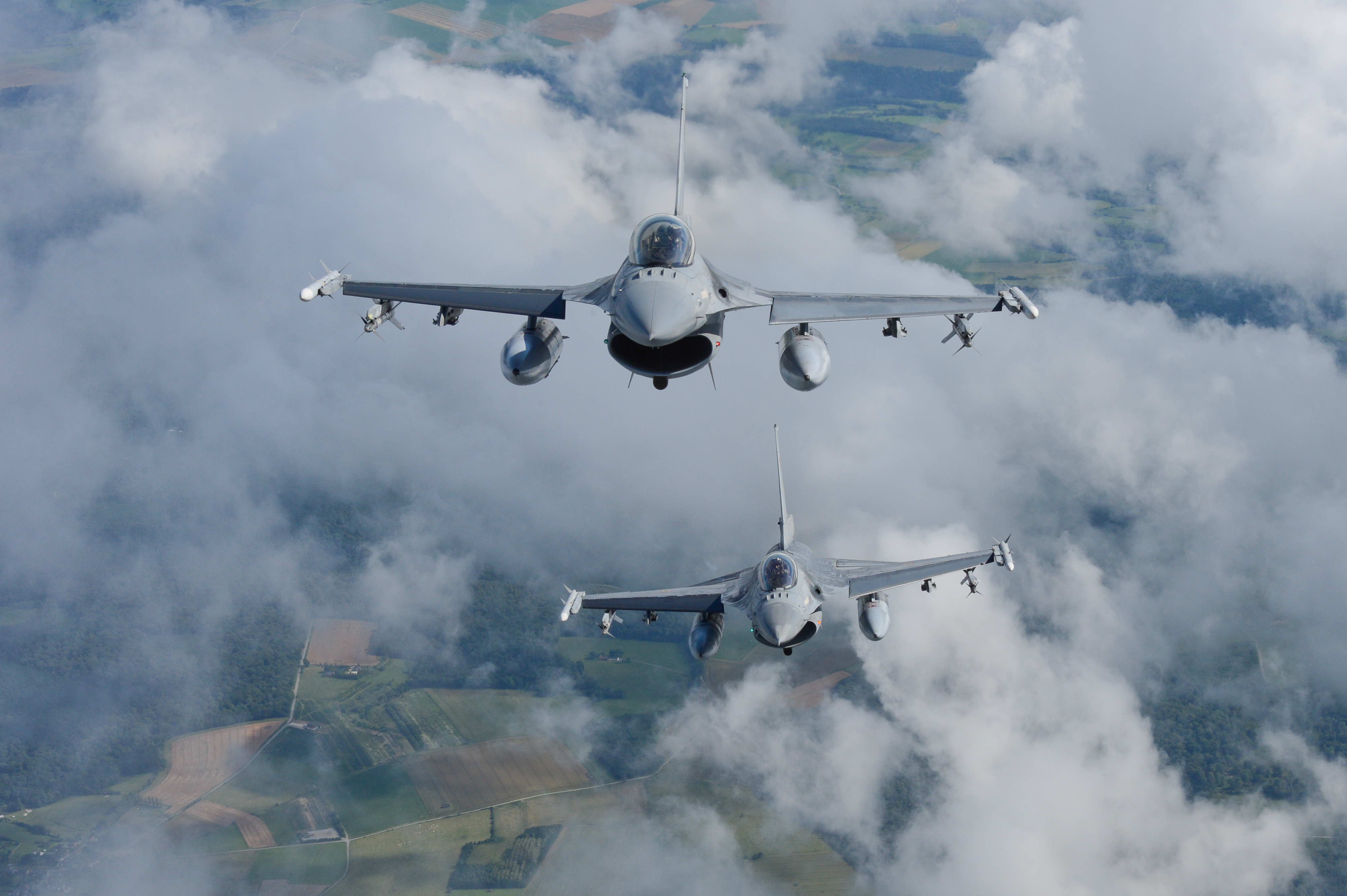 The Belgian Coalition Against Nuclear Weapons is asking Belgium to cancel "Steadfast Noon", the NATO nuclear exercise scheduled to take place in Belgian airspace over the next two weeks. "It is irresponsible to carry out such an exercise in times of high nuclear tensions with Russia," some 50 civil society organisations argue in a press release on Thursday.
"Steadfast Noon" is an annual exercise involving aircraft from five NATO countries (Belgium, Germany, Italy, the Netherlands and the United States) capable of carrying out nuclear missions using US nuclear bombs.
"By allowing the annual exercise to go ahead this year, NATO is sending a dangerous message. Following the nuclear threats from Russia, this exercise risks further escalation. Moreover, it normalises the use and deployment of nuclear weapons as a means to wage and win war. This should by no means happen," the coalition's statement reads.
The coalition, which is a member of the International Campaign to Abolish Nuclear Weapons (ICAN), points out that the nuclear bombs stationed in Belgium that are the subject of the exercise are tactical nuclear bombs. 
"Participating in this exercise means Belgium is in breach of its own international obligations. Under the Non-Proliferation Treaty, the nuclear-weapon states agreed that they would not 'transfer' or 'put nuclear weapons under the control of non-nuclear-weapon states'," the statement continues.
"The fact that Belgian, German, Italian and Dutch fighter jets are practising to deploy nuclear bombs - after being activated by the US in wartime - themselves is clearly a violation of the NPT", the antinuclear coalition concludes.
(KOR)
 Two Belgian F-16 aircraft © BELGA PHOTO BRUNO FAHY