Belgian clubs know European quarter-final opponents after historic performances
17 March 2023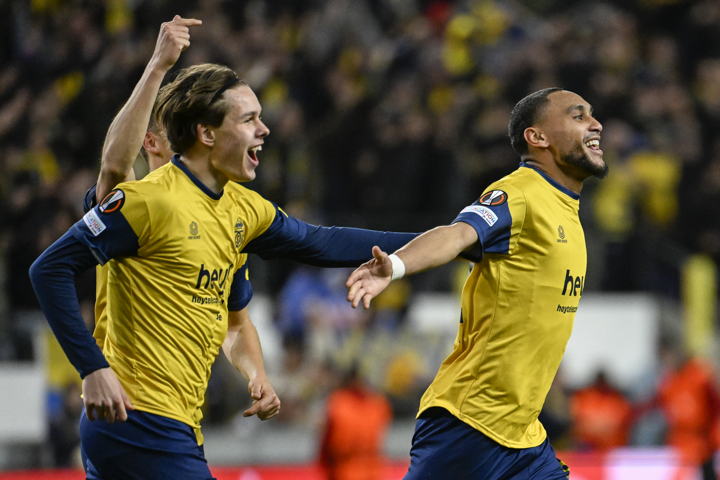 Belgian vice-champion Union Saint-Gilles qualified for the quarter-finals of the Europa League on Thursday night, while Anderlecht and KAA Gent reached the quarter-finals of the Conference League. For the first time since the 1991-92 season, three Belgian teams are in the quarter-finals of a European competition.
Union won 3-0 over Union Berlin in the Europa League, after the away match in Germany ended 3-3 last week. Friday's draw revealed that the team from Brussels avoided the big clubs such as Juventus, Manchester United and AS Roma. Instead, Union will face Bayer Leverkusen in the quarter-finals, a more manageable opponent.
Anderlecht surprised with a 0-1 win against Villarreal, and KAA Gent beat the Turkish side Basaksehir 1-4. The Brussels-based club will play against the Dutch AZ Alkmaar, while the club from Ghent will face the English West Ham. Should both Belgian teams advance to the semi-finals of the Conference League, they will face each other.
Thursday night was a historic night for Belgian clubs in Europe. Three Belgian teams reached the quarter-finals for the first time in over 30 years. Belgium's coefficient, the score that determines a country's spots in UEFA's competitions, also reached a record high with 13,400 points. Financially, Union earned 1,8 million euros with their victory, while Anderlecht and KAA Gent's quarter-final ticket is worth 1 million euros each.
Union's Loic Lapoussin celebrates after scoring during the match against Union Berlin. © BELGA PHOTO LAURIE DIEFFEMBACQ