Brussels club RWDM sends record transfer out on loan immediately to sister club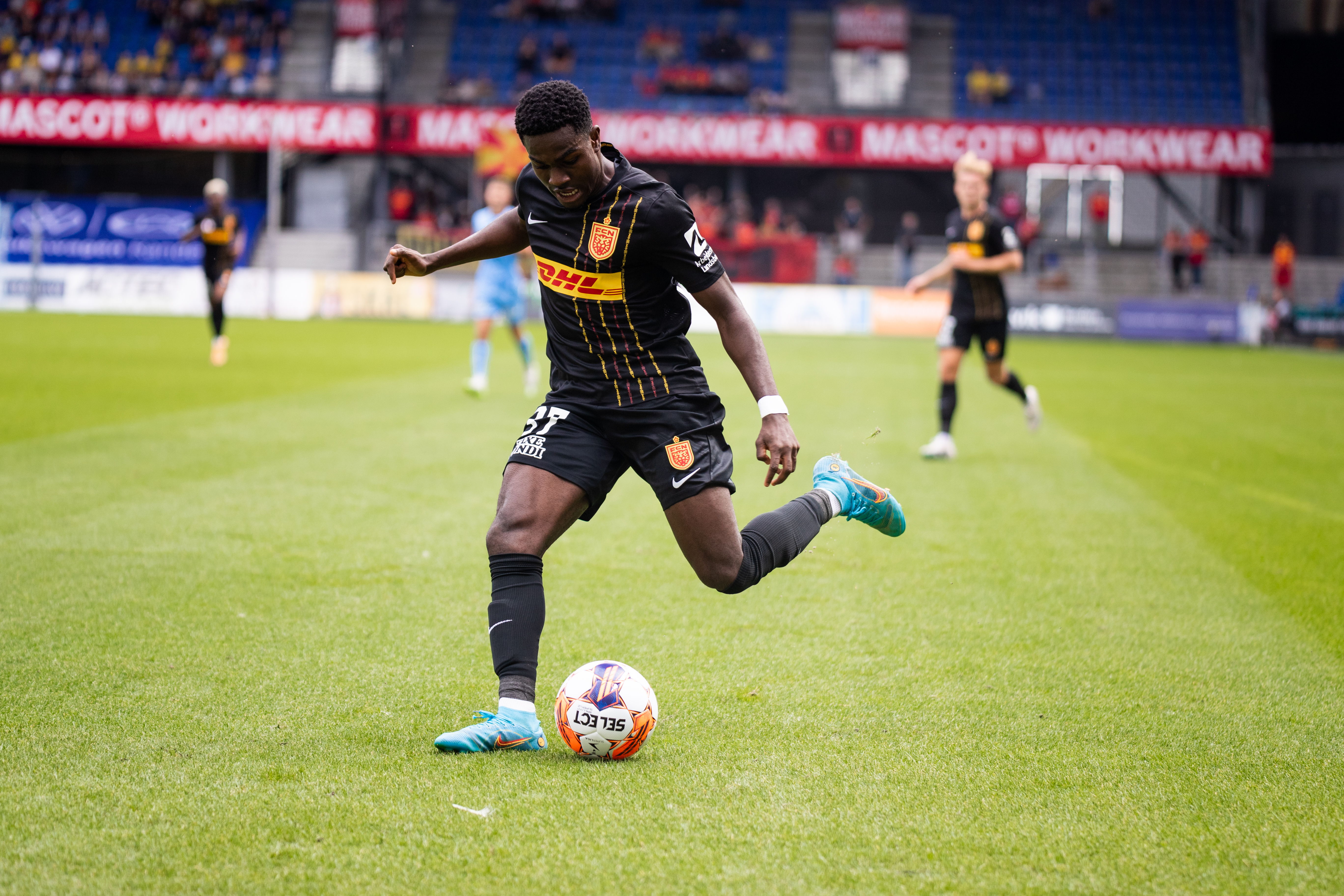 Brussels football club RWD Molenbeek bought striker Ernest Nuamah from Denmark's FC Nordsjaelland on Wednesday for a record fee of 30 million euros. The 19-year-old Ghanaian was immediately loaned to sister club Olympique Lyonnais. Through this construction, Lyon appear to be circumventing financial regulations in France, Het Laatste Nieuws and De Standaard write.
Lyon and RWDM are both owned by US businessman John Textor. By signing Nuamah through RWDM, Lyon are not in breach of the transfer cap imposed by the financial regulator of French professional football, the DNCG. Textor has owned Lyon since December 2022, a year after he took over RWDM.
Nuamah didn't travel to Brussels after being bought by RWDM, nor was he presented to fans by the club as their latest transfer. Lyon, however, announced his arrival on their social media. Under rules imposed by the DNCG, Lyon can only spend 23 million euros on transfers. The club is under scrutiny for not keeping its budget in order.
RWDM may now be in breach of UEFA's Financial Fair Play regulations. The Royal Belgian Football Association's licensing commission has said it is monitoring the situation and may impose sanctions if infringements are found.
Nuamah is Nordsjaelland's most expensive sale of all time, and he is also the most expensive inward transfer ever for a club in the Belgian first division.
(BRV)
Ernest Nuamah © PHOTO GONZALES PHOTO - BALAZ POPAL