Belgian circular economy scores particularly well on recycling and reuse of material
22 September 2022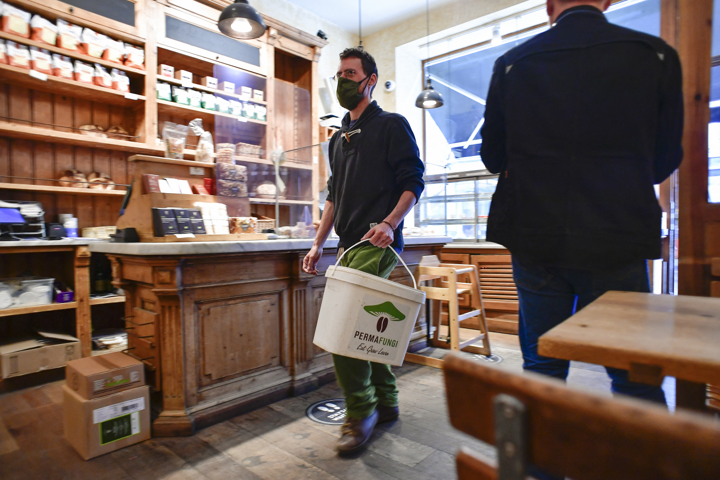 Belgium is doing well on recycling and circular use of materials. This is shown in a first progress report by the Federation of Enterprises in Belgium (FEB). Nevertheless, there is still work to be done in other areas.
The employers' association and its sector federations previously set the goal of making Belgium the European leader of the circular economy by 2030. By protecting the available raw materials that underpin our economy, we can secure our future, the reasoning goes. Even in the long term, a circular economy remains workable.
An initial progress report shows that recycling and circular material use are currently among Belgium's strengths. The Circular Material Use Rate (CMUR), which refers to the reuse of materials, is 23 percent by 2020, the second highest figure in Europe after the Netherlands. The waste recycling rate, which was 81 percent in 2018 (no figures for 2020 yet) is also among the top in Europe. Investments in high-tech sorting centres further boost the local circular economy.
Material-intensive economy
On the other hand, the amount of waste produced by the Belgian economy per unit of GDP is relatively high. The Federation of Enterprises in Belgium notes that a more material-intensive economy also creates more waste. In this area, neighbouring countries do better. Material consumption is also relatively high in Belgium, while 80 percent of the environmental impact of products is determined during the design phase.
Belgium is on the right track, but there is still room for improvement. The Federation of Enterprises in Belgium calls for a clear policy framework. "The circular economy is multidisciplinary and requires the cooperation of all stakeholders" it sounds, referring to civil society, companies, consumers, scientists and others.
(AHU)
© ​ AFP - JOHN THYS - A worker holds a container as he prepares to collect coffee grounds from a shop in Brussels, on July 15, 2020, for the company Permafungi which recycles coffee grounds to grow organic mushrooms. In Brussels, a young company set up as a model of the circular economy recycles coffee grounds to grow 100% organic oyster mushrooms in the heart of the city. The adventure of PermaFungi began in Thailand in 2013, when a Belgian who had travelled there by bicycle discovered a farm growing mushrooms with this residue known to gardening enthusiasts for its nutritious virtues.