Belgian Cats lose to top favourite US in opening match of Basketball World Cup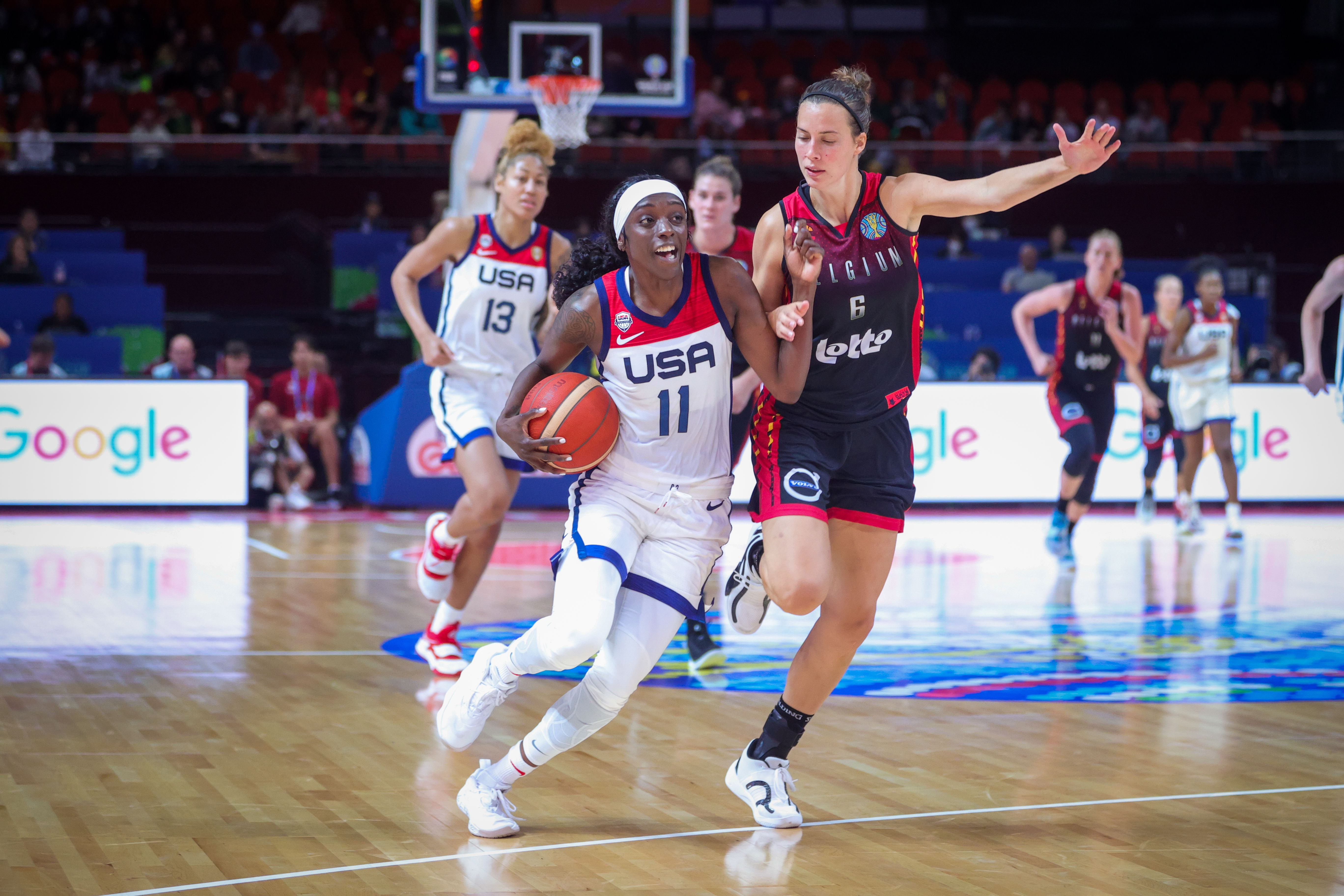 The Belgian Cats have lost their first game at the Women's Basketball World Cup in Sydney, Australia. The match against top favourite United States ended 87-72, after a half time score of 48-39. In the first period, the Cats held their own nicely against the reigning world and Olympic champions, but the Belgian players were unable to stop their opponents in the second half.
"In the second half, we really struggled with the pressure from the United States. Six of my players come from the Belgian league where the defensive intensity is not at the same level at all. They learned a lot today," National coach Valéry Demory reacted after the game. "I am proud of our match and the enthusiasm we showed. The coming matches will be interesting," added player Antonia Delaere.
The Cats are in a group with the US, South Korea, Puerto Rico, Bosnia and China. The top four in the group advance to the quarter-finals. The goal of the Belgian squad is to reach at least the second round. The Belgian women finished fourth at their first World Cup four years ago. They were eliminated by eventual champion USA in the semi-finals.
The fate of US player Brittney Griner is still a hot topic. Griner, one of the best basketball players in the world, is currently in a Russian cell. She has been convicted of drug smuggling after being detained at Moscow airport for possession of cannabis oil. 
Griner's detention is weighing on the morale, acknowledged US national coach Cheryl Reeve. "It's tough. It's really, really tough," the national coach said. She clarified that the team communicate with Griner via e-mail. "To keep Brittney in mind, no one will wear the number 15 (Griner's number, ed.). That is a first way to honour her and keep her in our thoughts," Reeve said.
(TOM)
© BELGA PHOTO VIRGINIE LEFOUR