Belgian Catholic Church calls for regularisation of undocumented migrants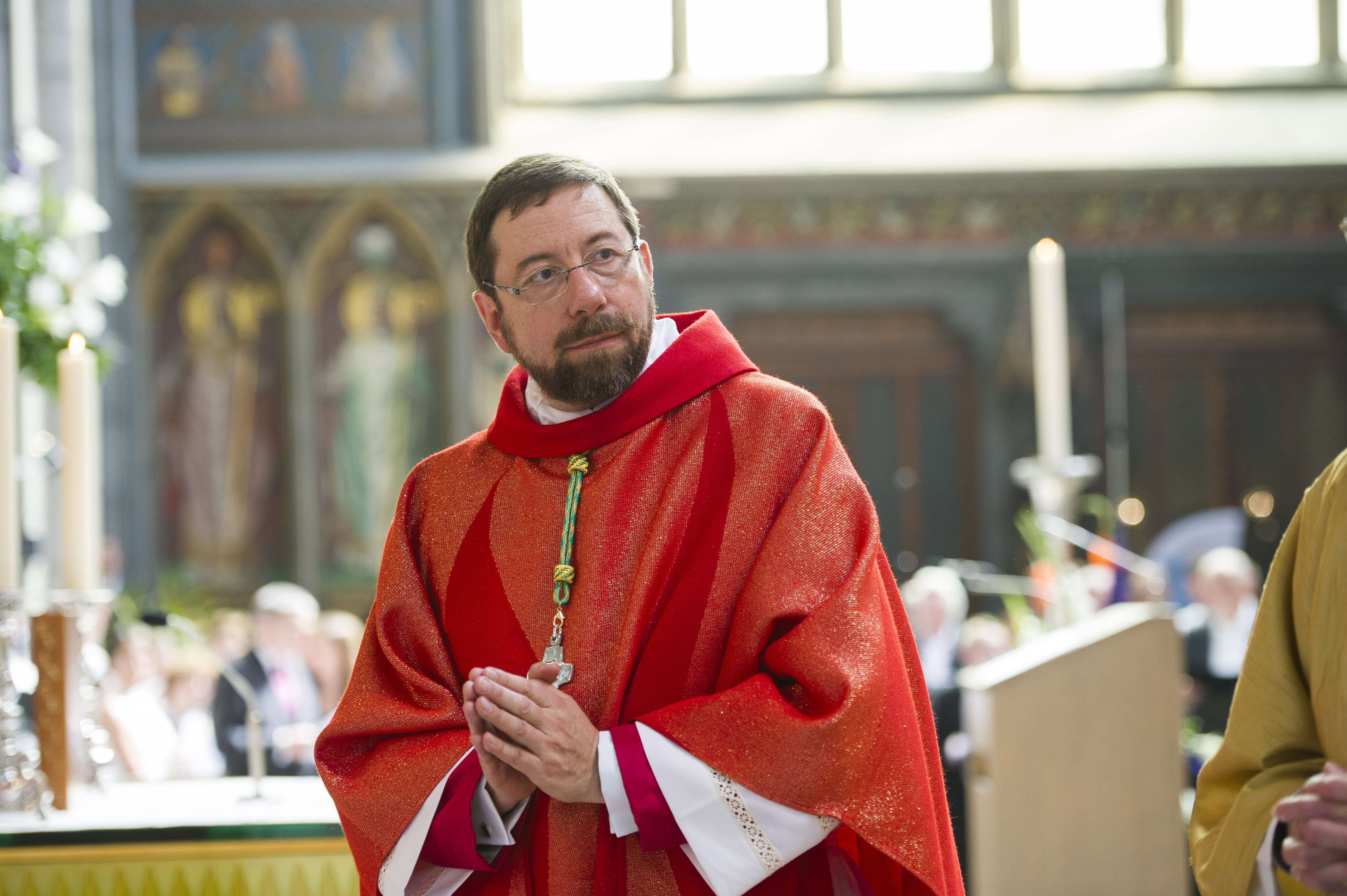 In a recorded appeal, two senior bishops of the Catholic church in Belgium have appealed to the government to "not forget the undocumented" and review its regularisation procedure for migrants.
"While the last few weeks have been particularly marked by the reception of Ukrainian refugees, the Church of Belgium, through the Episcopal Commission for Diakonia, draws attention to the situation of undocumented migrants. In particular, it calls for a review of the regularisation process," a written statement from the church reads.
Mgr. Lode Van Hecke, the Bishop of Ghent, evoked the visits of the Pope to Lampedusa and Lesbos, two islands which became the focal point of the refugee crisis. These islands became a landing ground for thousands of migrants crossing the Mediterranean sea.
Van Hecke described these visits as a "cry for solidarity," adding that people without documents "have an uncertain life before them, they live in secret, they work in secret, they are often exploited, they are often excluded from social security."
Giving undocumented migrants access to social benefits, housing, health care, education, and legal aid is not "a rash favour, but simple compliance with the moral and legal obligations that our state has undertaken under European standards of fundamental rights."
Undocumented migrants have launched several campaigns and protests about their precarious situation, occupying buildings and calling for discussions with local authorities.
"For migrants without documents in Belgium, the story is difficult. We have realised that we are capable of accommodating them; with Ukrainians we have been very welcoming. We have found solutions for people," said Mgr. Jean-Pierre Delville, the Bishop of Liège.
Non-Ukrainian refugees have complained of their treatment in Belgium, claiming unfair treatment in light of the legal safeguards Ukrainians receive. Some wait longer than four years to know whether they will be allowed to stay in the country.
"As well as Ukrainians, there are a lot of people coming from abroad, be it from Afghanistan, Syria, or African countries. These people number up to 150,000 in Belgium," Delville noted.
The Church is advocating an "innovative and human approach" to welcome large numbers of undocumented migrants. It asserts that quality of living, social cohesion, access to the labour market, embracing diversity, and greater regularisation are key to combating the undocumented migrant crisis.
"We are convinced that the advantages of a legal status of regularisations must prevail here because they are good for the whole of our society: for public safety and health, for the job market, for the quality of living together… and for human dignity," the press release states.
The Bishop of Liège urged for greater regularisation and the creation of "humanitarian corridors" for these people, as currently exists in Ukraine.
(KR)
Bishop of Liège Jean-Pierre Delville pictured during his consecration in 2013 © BELGA PHOTO ANTHONY DEHEZ