Belgian billionaire buys T-Rex skeleton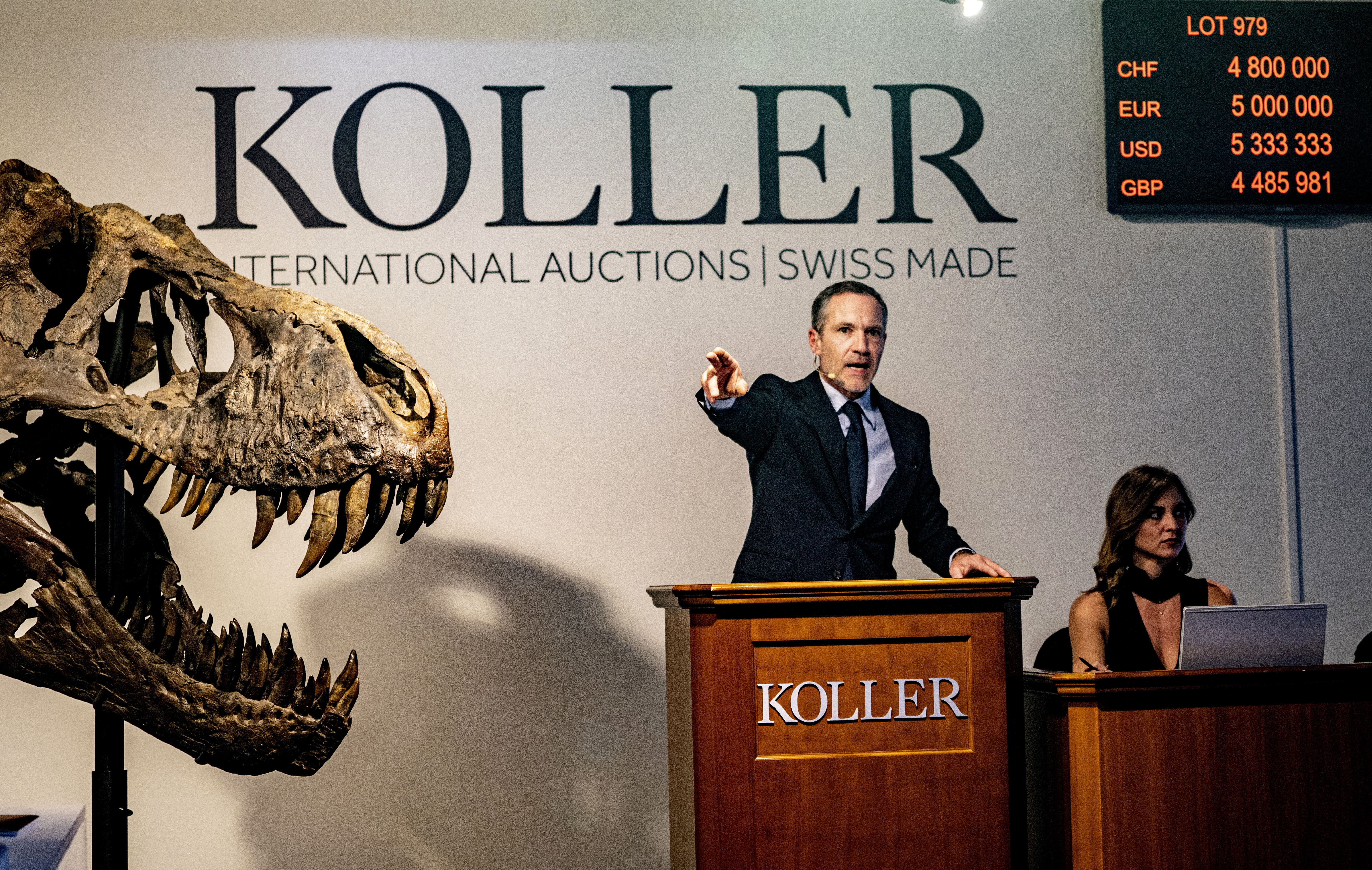 Belgian billionaire and entrepreneur Fernand Huts' Phoebus Foundation has bought a Tyrannosaurus rex skeleton at an auction in Zurich. The Koller auction house announced the sale on Friday.
The auction took place last week and the buyer initially remained anonymous. The skeleton is now destined for an exhibition in Antwerp. However, until Huts' cultural centre is ready, it could go on loan to a museum.
The cultural centre will be in the Boerentoren, a monumental Art Deco building built in 1931 in the centre of Antwerp. It was the first skyscraper in Belgium and the tallest building in Europe at the time.
The Huts Foundation paid 5.6 million euros, including the auction house's commission. The skeleton, known as Trinity, measures 1.6 by 3.9m and consists of the bones of three different animals excavated in the US states of Montana and Wyoming between 2008 and 2013. Half of the 293 bones are original, with the rest made from plaster and epoxy resin casts.
The T-Rex lived more than 65 million years ago in what is now the United States. Trinity is only the third T-Rex skeleton ever sold at auction and was on display in Zurich before the sale, where it was seen by around 35,000 visitors.
#FlandersNewsService | © ZUMA PRESS