Belgian-born Hollywood actress Audrey Hepburn gets park and statue in Brussels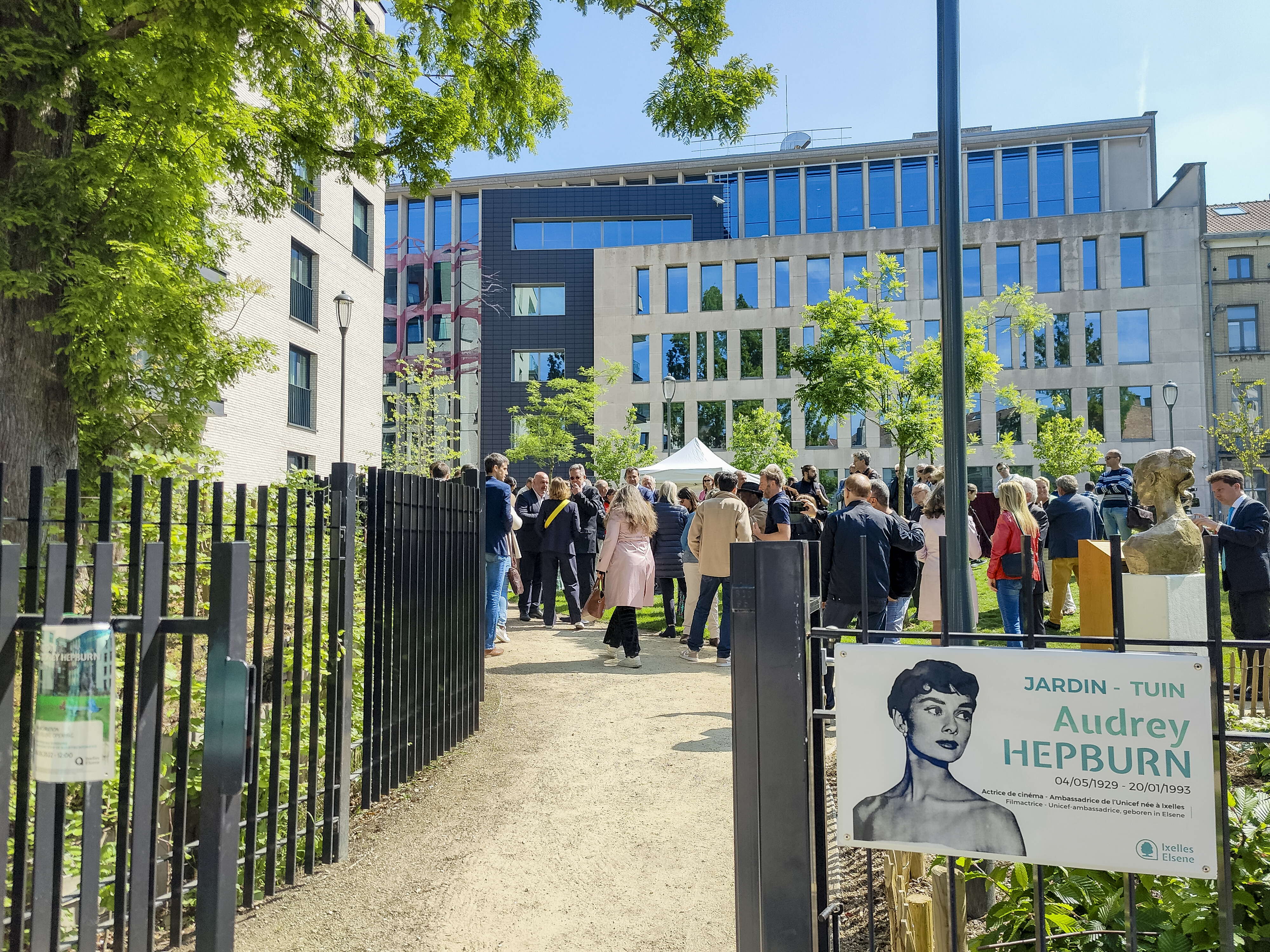 In celebration of what would have been the 93rd birthday of Hollywood actress and fashion icon Audrey Hepburn, who was born in Brussels, the municipality of Ixelles named a new park after her and erected a statue in her honour.
In the 60s, Hepburn gained world fame for her role in the movie "Breakfast at Tiffany's", but few know that the star was born in the Rue Keyenveld in Ixelles and spent the first years of her life in Brussels.
"The street she was born in ends where the new park is," Sean Hepburn Ferrer, Hepburn's son, told Bruzz. "I think [her life] is sort of proof that none of us really know what can happen, but with a bit of elegance and hope, you can go quite a long way."
During the Second World War, Hepburn took part in the Dutch resistance against the Nazis, notably by raising funds through shows.
Although she initially planned to be a dancer, she moved into the theatre industry at the end of the 1940s. Her success in the Broadway play Gigi (1951) opened the door to the cinema. At the age of 24, she received the Oscar for Best Actress for her performance in Roman Holiday(directed by William Wyler).
After 1967, she put an end to her film career to devote herself to humanitarian aid for children, later becoming an ambassador for Unicef.
The statue of Hepburn was made in 1993 by Dutch artist Kees Verkade, commissioned by Hepburn's son Sean; it has now been relocated to the little park in Ixelles.
Sean Hepburn Ferrer asked the sculptor "for the impossible" and wanted a statue showing his mother at three different stages of her life: an actress known for her movie roles in her 20s and 30s, a mother and a wife in her 40s and 50s, and the ambassador for Unicef in her 60s.
"I think she would say that this was all a bit too much attention," Hepburn Ferrer said. "But she would be glad her statue is looking over a park where children can play."
(VIV)
© BELGA PHOTO (OPHELIE DELAROUZEE) Inauguration of Audrey Hepburn's Garden in Brussels, Wednesday 4 May 2022.