Belgian beer festival in Liège to feature female urinals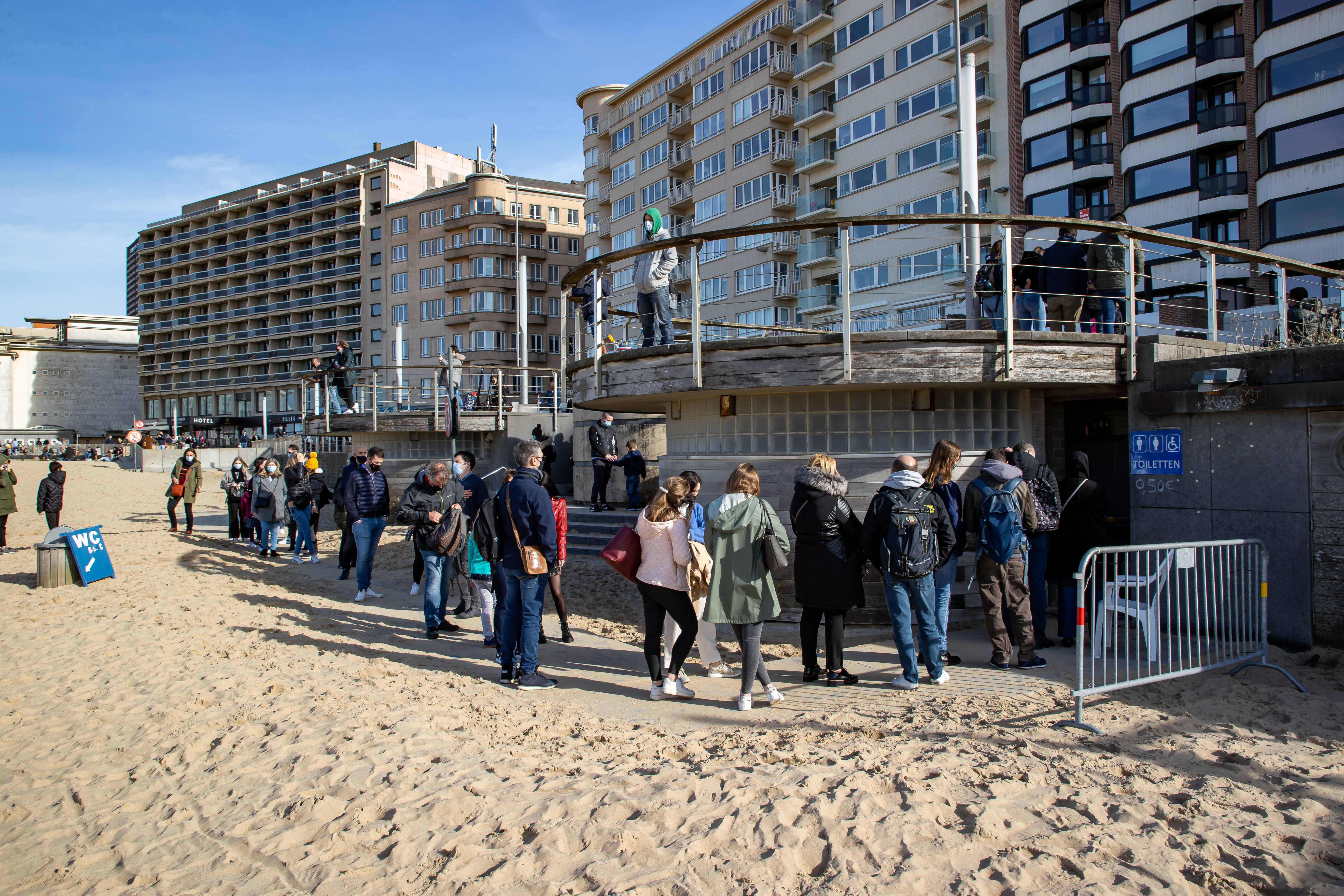 The Summer Beer Lovers' Festival in Liège, Wallonia, opens on 2 July and plans to bring an equal solution for women by introducing female-only urinals. The idea is to prevent the long lines that ladies usually have to go through.
According to Belgian broadcaster RTBF, the event will feature two brand-new female urinals, which are intended to speed up bathroom visits and imitate the convenience of men's urinals.
There are several key differences between the new women's urinals and traditional ones.
Firstly, the urinal is enclosed inside a cubical, much like traditional sit-down festival toilets. Yet unlike conventional portaloos, this design features a raised bowl which allows women to squat and pee.
The receptacle is covered, much like in some men's urinals, with a mesh to prevent splashing. The urinal is for liquids only so it does not need to be flushed. Toilet paper also can't be used. Instead, a toilet paper dispenser and bin are situated next to the urinal.
Justine Carnec, who sits on the festival's organising committee, states that the desire to improve festival hygiene for women was behind the decision.
"We've always seen free urinals for guys, but for us girls, there was no equivalent. We always had to either use dirty loos, or pay. I hope that this device will contribute to a slightly safer and more egalitarian environment in events, at least in Liège," Carnec told RTBF.
The toilets are designed by a French company for small events and are not widely available in Belgium. In France, the trend has already taken off, and female urinals can be found at a number of festivals across the country.
In 2021, two former students of the University of Bristol in the United Kingdom claimed that their design of female urinals was up to six-times faster to use than conventional toilets.
This suggests that greater rollout of these urinals could well be a solution to large queues for toilets witnessed at some of Belgium's many international music festivals.
(VIV)
© BELGA PHOTO (KURT DESPLENTER) People queuing at a public toilet at the Belgian coast in Oostende