Belgian baroness Myriam Ullens de Schooten killed by stepson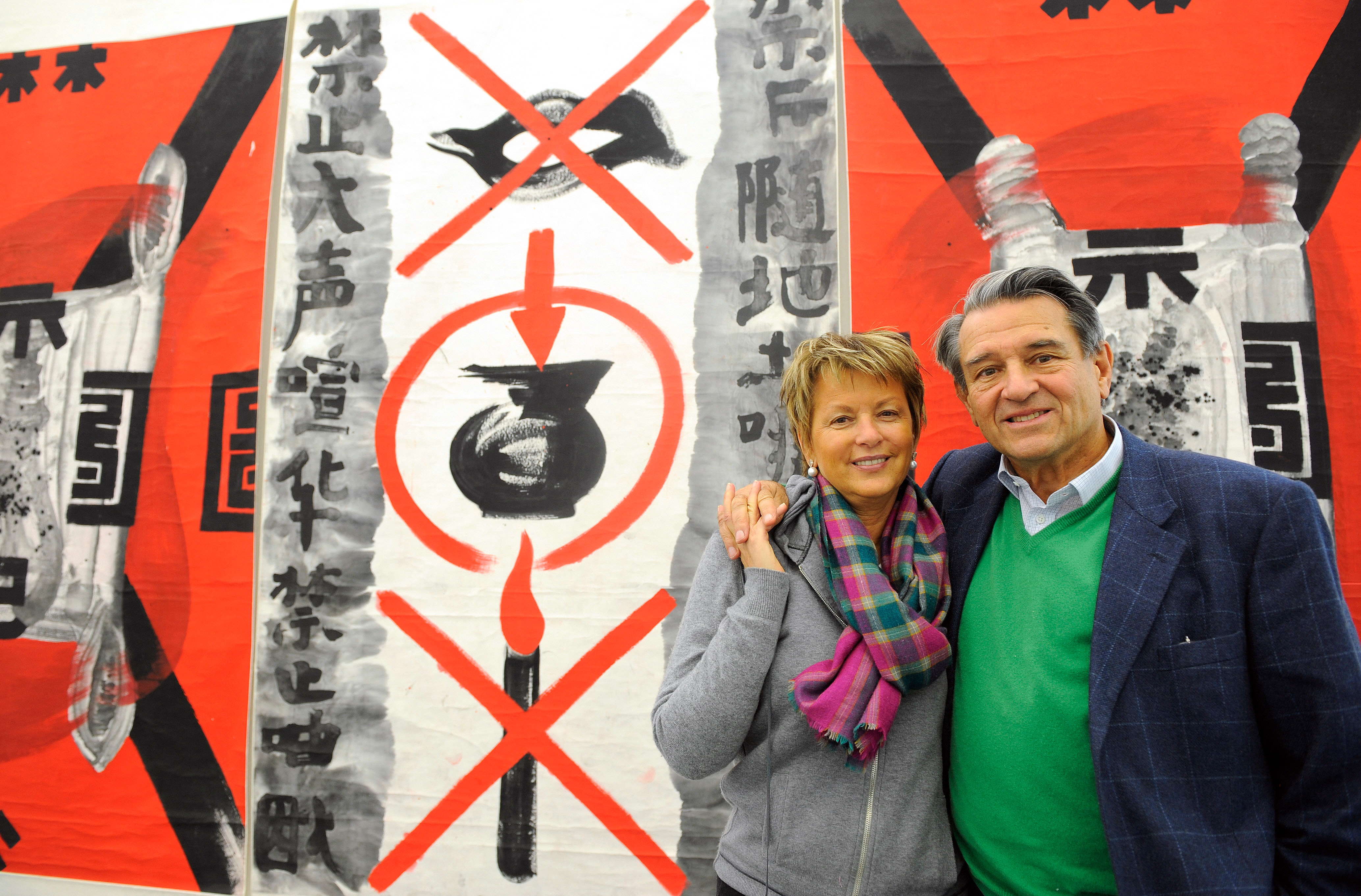 Belgian baroness Myriam Ullens de Schooten was killed outside her home in Lasne-Ohain on 29 March. The 70-year-old died at the scene after being allegedly shot by her stepson Nicolas Ullens. The incident occurred after a family altercation about inheritance.
Ullens was born in Germany but moved to Belgium at the age of five. She worked in several sectors, including the creation of food services and fashion labels and championing the construction of orphanages in Nepal. She and her husband, Baron Guy Ullens de Schooten Whettnall, 88, were patrons of the arts, founding the Ullens Center for Contemporary Art in Bejing in 2007 (later renamed UCCA Center for Contemporary Art).
The Baron was with Ullens when she was shot, but he suffered only an injury to his leg. He has since taken legal action against his son and hired Nathalie Buisseret, a lawyer from Brussels. Buisseret said of their initial meeting: "I talked to him for a long time, and on Monday, I filed a civil suit against his son in Nivelles in his name."
On Monday, Nicolas Ullens appeared in court in the Walloon Brabant council chamber. He is currently being detained. Lawyers Philippe Mayence and Dimitri de Beco said: "We don't want to do the trial through the media in such a sensitive case with nuanced family dynamics."
(MOH)
#FlandersNewsService © AFP PHOTO/TEH ENG KOON