Belgian band Vaya con Dios makes a comeback with new album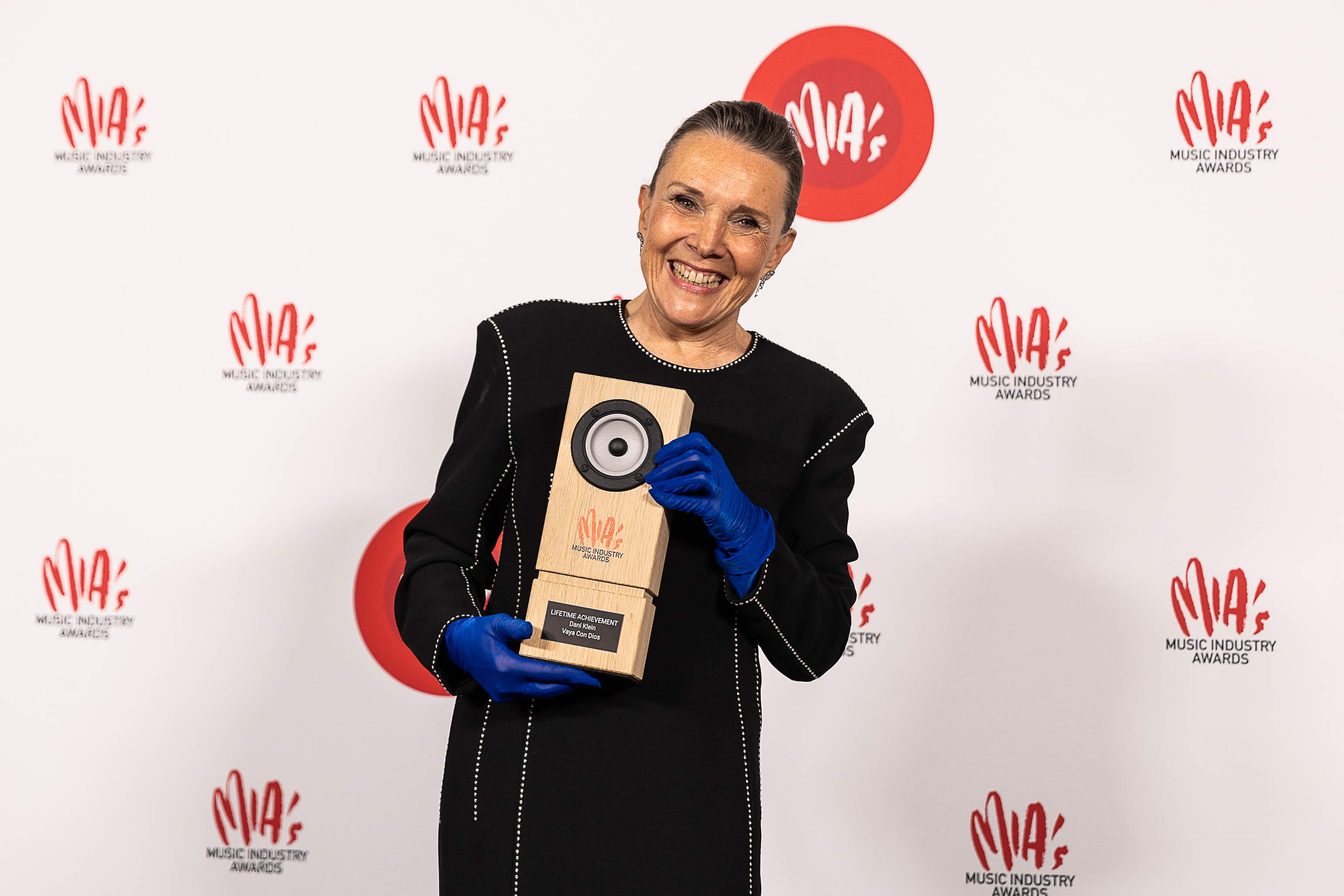 The Belgian pop group Vaya con Dios is making a comeback nine years after its farewell concerts in the Lotto Arena and Vorst Nationaal. The first new single, Shades of Joy, will be released on Friday. A brand new album is expected on 17 November.
Vaya con Dios, with the now 70-year-old singer Dani Klein, was one of the leading Belgian bands of the 90s and 2000s. They had international success and sold millions of albums thanks to hits such as Nah Neh Nah, What's a Woman, Puerto Rico and Just a Friend of Mine.
Klein is the only one of the three founding members of Vaya Con Dios who is still alive. The singer collaborated with guitarist Thierry Plas and bassist François Garny for this new music.
In January, Klein received a Lifetime Achievement Award on behalf of the band at the Music Industry Awards (MIAs). The group's formation happened when two musician friends, Dirk Schoufs and Willy Lambregt, were asked to create mood music for the opening of a new store and brought Klein along. The three began writing their own songs and recorded a demo of Just a Friend of Mine. Their sound unites American jukebox hits, French chanson, soul and blues.
©BELGA PHOTO JAMES ARTHUR GEKIERE
---
Related News