Belgian artists in spotlight at Festival d'Avignon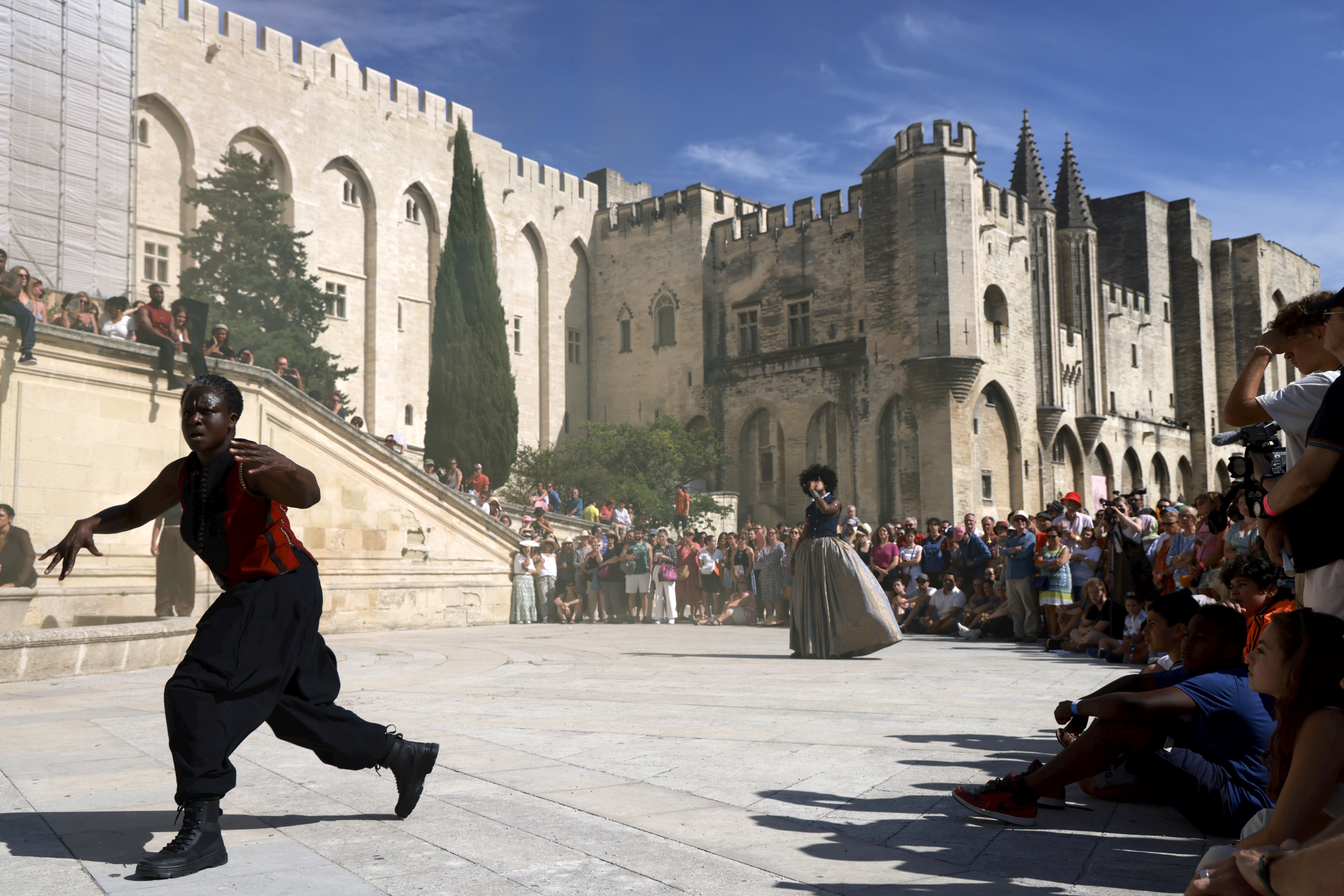 The 77th edition of the Avignon Festival opened on Wednesday, with several Belgian or Belgium-based artists presenting their work.
The two-part event consists of an In festival with 44 performances in the city's Palais des Papes, and an Out festival in 140 venues across the city, involving nearly 1,200 companies.
Antwerp-born choreographer Anne Teresa de Keersmaeker is one of many Belgians taking part in the festival. This year, she returns to Avignhen with two shows: Exit Above at FabricA from 6 to 13 July and En Attendant, presented in 2010 and revived at its creation venue, the Cloître des Célestins, from 14 to 25 July.
The two works, with different musical sources and references, both question our relationship with walking.
The Chapelle des Pénitents blancs will host Belgian visual artist and storyteller Patrick Corillon from 6 to 12 July. With Portrait de l'artiste en termite ornamental, he transforms anecdotes from life into fictions on a global scale, drawing the public into reveries reminiscent of childhood scenes.
Milo Rau, the Swiss director of NTGent, will present Antigone in the Amazon from 16 to 24 July. His adaptation of Sophocles' tragedy is set in a contemporary context in the Brazilian state of Pará. Amazonian indigenous activist Kay Sara plays the daughter of Oedipus.
Tunisian-born, Brussels-based choreographer and dancer Mohamed Toukabri will take over the Jardin de la Vierge from 19 to 25 July with For the Good Times, a piece celebrating the time we still have together.
Choreography by Bintou Dembele at the public opening of the 2023 Festival d'Avignon © PHOTOPQR/LA PROVENCE/REY