Belgian arms industry booms from war in Ukraine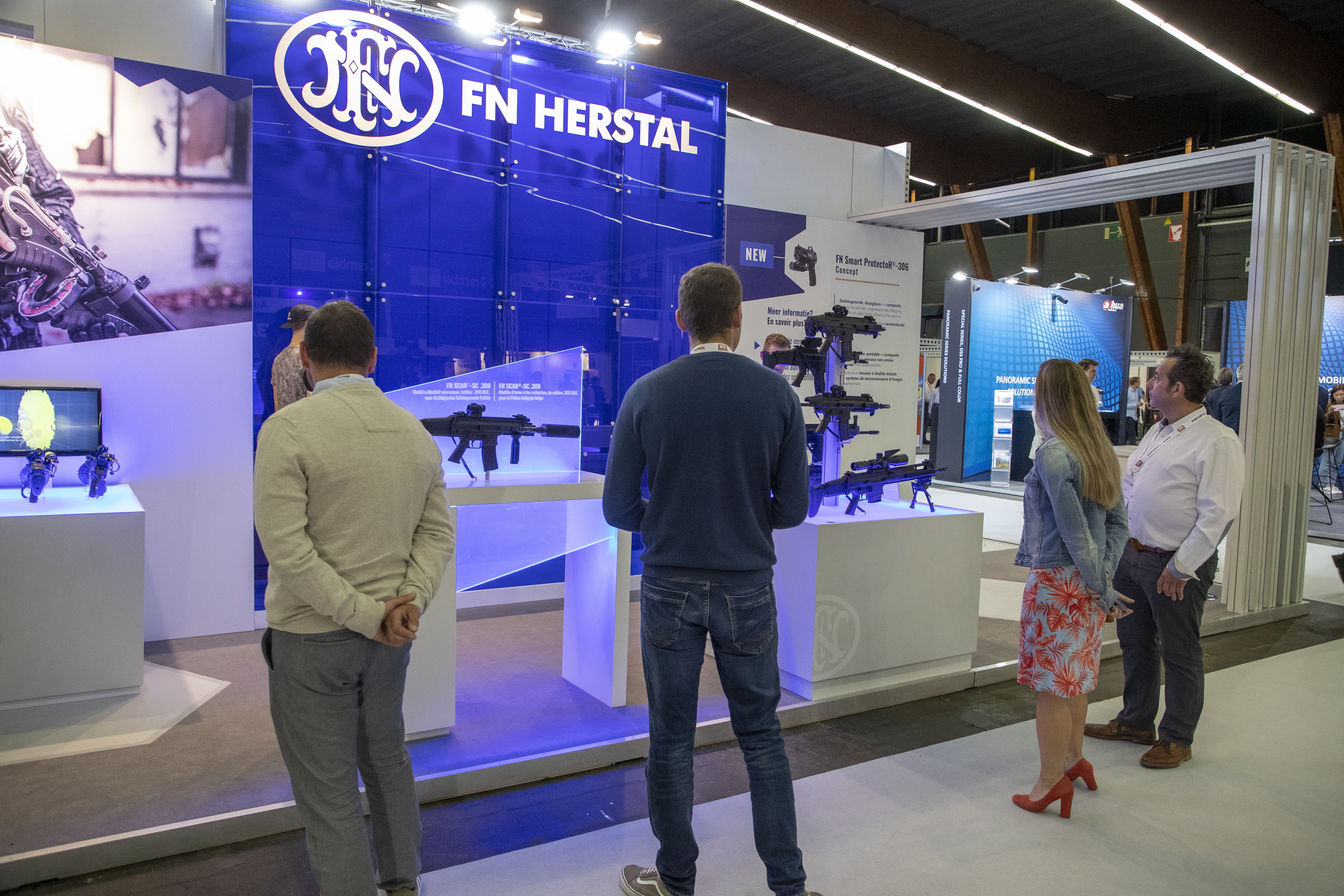 Share prices for the world's largest arms manufacturers are soaring and supply can hardly keep up with demand. Belgium, known in the arms trade for the companies FN Herstal and armoured vehicle manufacturer John Cockerill, is also seeing these financial gains.
Business is booming for weapons companies across the world due to the war in Ukraine and the international weapons build-up over fears of future Russian incursions into Europe, the Belgian newspaper De Morgen reports.
Yet this raises questions about the morality of this industry boost. Belgian Admiral Michel Hofman, Chief of Defense of the Belgian Armed Forces, explained that Belgium is transitioning "from a peace industry to a war industry."
This surge in demand for military equipment is being felt across Belgium. Consumer gun shops are facing problems in getting the supplies. "Certain ammunition, such as the .22, is still difficult to obtain. Although the cases used for civilians are different from the military, they use the same powder and primers," explained owner Nico Boeckx from an arms store in Flanders.
Wallonia profits
FN Herstal, which is part-owned by the Wallonia region, frequently come under fire for profiteering from conflict. The Belgian Council of State suspended the regional government's arms export to Saudi Arabia on at least three separate occasions in recent years.
Evidence suggests that Belgian-made weapons were being actively used in fighting inside Yemen as part of the Saudi intervention in the Yemeni civil war, against terms set out by licences issued by the government. Numerous war crimes have been reported and humanitarian groups in Belgium are launching legal action against the FN Herstal group for potential complicity in these crimes.
Flanders in the loop
The war in Ukraine has also bolstered the Flemish arms industry, though it is less developed than Wallonia's. According to the Flemish government's monthly report on export licences, a total of €371.5 million in export licences were granted in the first six months of this year – already twice that of 2021 although the figure is largely accounted for by permits for the construction of F-35 fighter jets for the US and UK.
The Flemish region concluded one significant export arrangement with Ukraine that saw bullet-proof vests from Sioen Ballistics in Ardooie on behalf of a Flemish company with an office in Ukraine. Flemish company Concordia Textiles, which supplies heavy fibres used in the manufacture of this type of vest, has reported production chain issues. "We have longer delivery times due to the increased demand," the company told De Morgen.
Defense expenses
The war in Ukraine has led to a massive boost in spending on military, as well as more general investments in the defense sector. 
Belgian Prime Minister Alexander De Croo announced in February that Belgium would donate 5,000 machine guns, 200 anti-tank weapons, and 3,800 tonnes of fuel to Ukraine. Since then, Belgium has donated additional anti-tank missiles. Machine guns donated by Belgium were produced by FN Herstal, but came from existing government stocks.
In June, the Belgian Federal Government announced that it would invest €1.8 billion into research and development as part of its larger target of 2% of GDP defence spending. To mark the announcement of the new spending, Belgian Defence Minister Ludivine Dedondeer visited Liège-based John Cockerill and surveyed military target systems and cannon platforms.
Belgium's francophone Green Party, Ecolo, raised opposition to Belgium's massive military investment plans in May, stating that protecting household finances and providing budgetary support for citizens should remain a priority.
"In the long run, these (defense) companies benefit from higher defense budgets, but these countries meanwhile face another problem: inflation," Jean-Pierre Maulny, deputy director of the French Institute for International and Strategic Affairs told De Morgen. 
(VIV)
#FlandersNewsService
© BELGA PHOTO (NICOLAS MAETERLINCK)