Belgian archaeologists investigate Egyptian tomb with crocodile mummies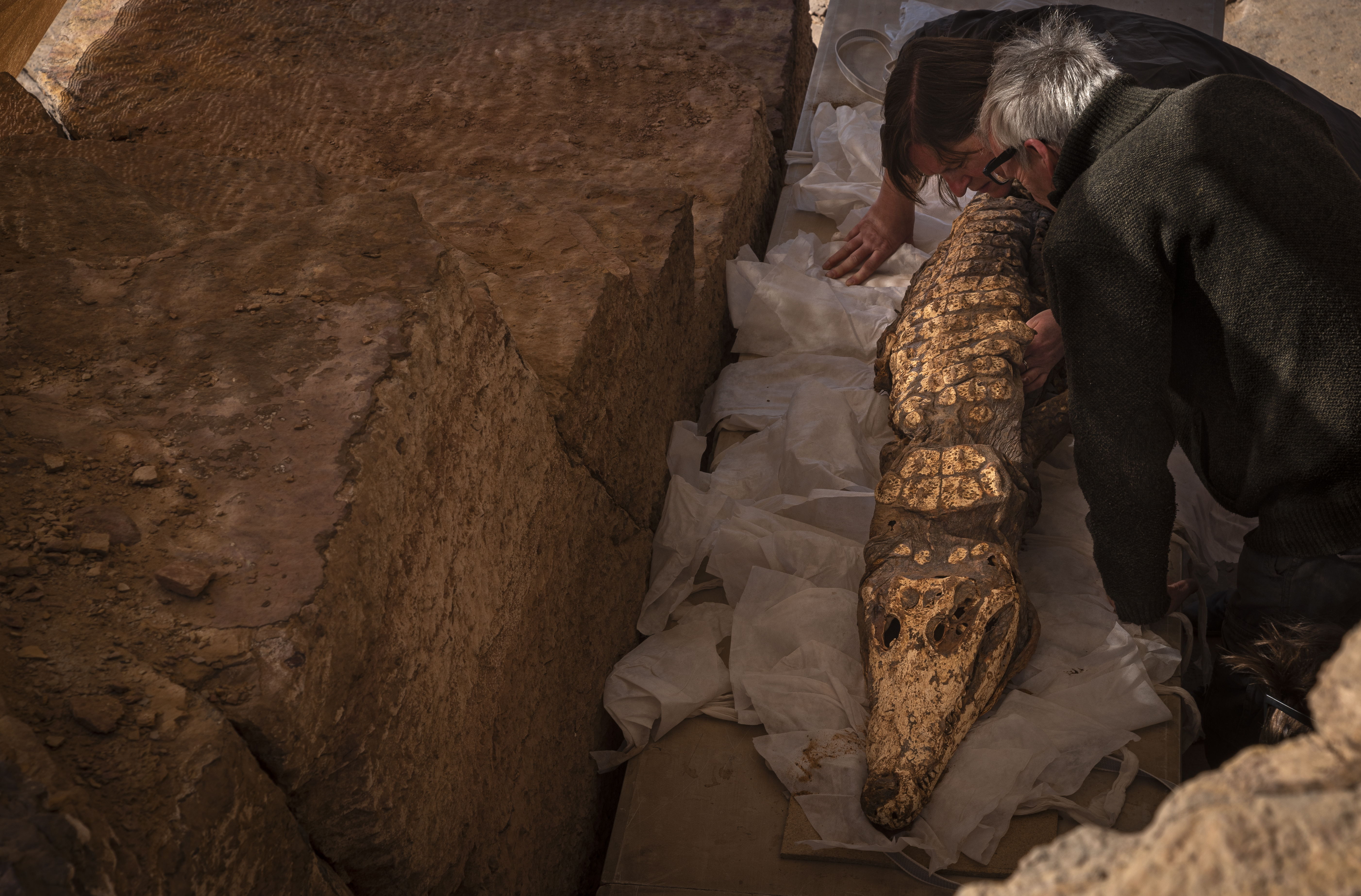 Archaeologists from the Royal Belgian Institute of Natural Sciences (RBINS) have examined an undisturbed tomb in the south of Egypt containing ten mummified crocodiles.
A team of Spanish archaeologists made the discovery before the Belgian archaeologists began their research. "It's one of the most beautiful finds I have seen," says RBINS archaeozoologist Bea De Cupere.
The archaeologists from the University of Jaén uncovered the tomb with crocodile mummies in Qubbat al-Haw, a site near the city of Aswan, in 2019. The small tomb contained five skeletons and five skulls of large crocodiles. It is located next to six other tombs containing the remains of important people from the region dating back to the pre-Ptolemaic era (more than 300 years BC).
The crocodiles may have been used during rituals for the Egyptian god Sobek, the god of water and fertility, often depicted with a crocodile head, according to the RBINS.
"There are more than twenty cemeteries with crocodile mummies known in Egypt, but it is special to find ten well-preserved crocodile mummies together in a grave that has not yet been disturbed," De Cupere said. "With most mummies collected by museums in the late nineteenth and early twentieth centuries, often young animals, we do not know exactly where they come from."
Researchers Bea De Cupere and Wim Van Neer of the Royal Belgian Institute of Natural Sciences measuring and studying the specimens on site © Patricia Mora Riudavets