Belgian and British food companies continue close cooperation after Brexit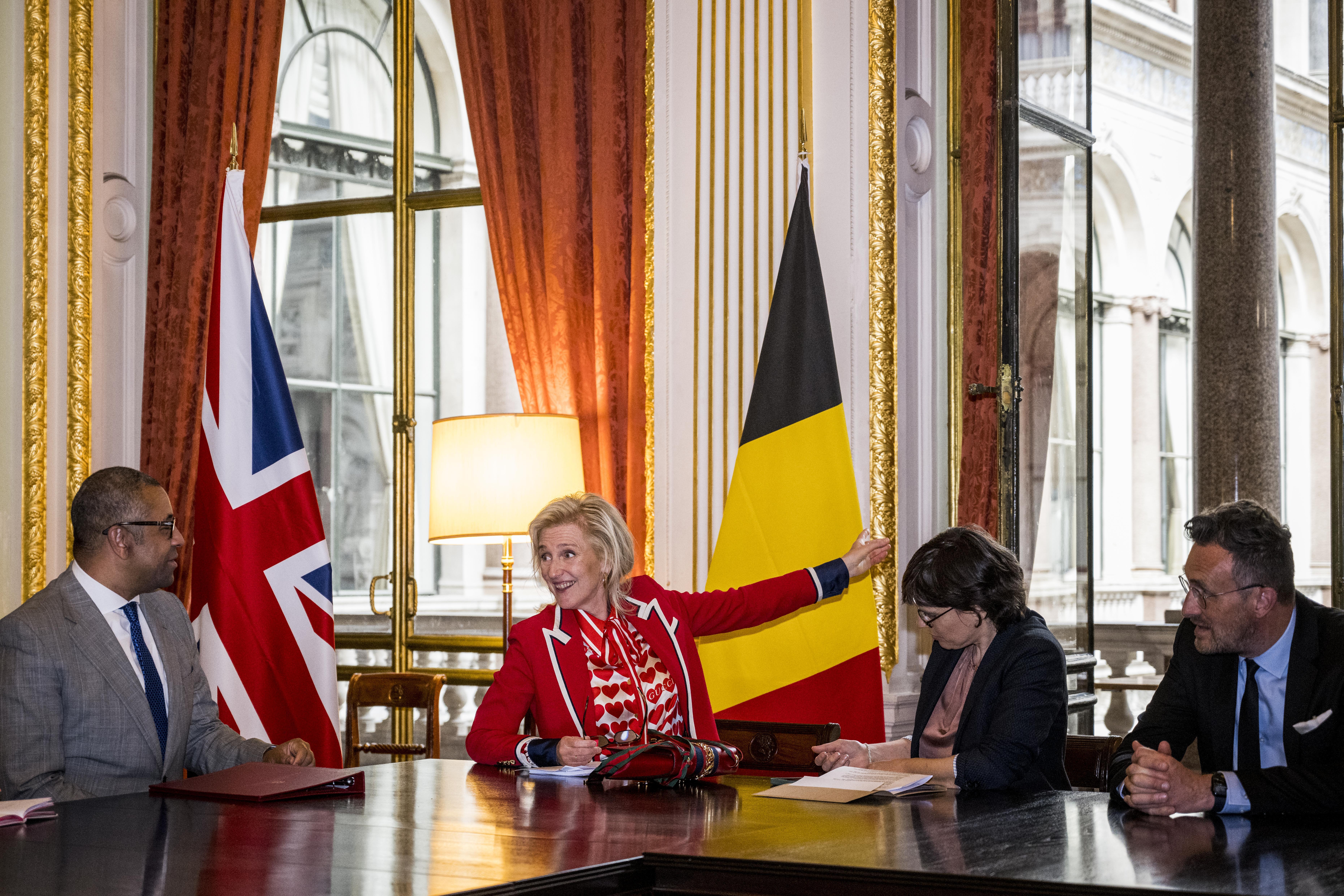 The Belgian and British food sectors will remain loyal partners even after Brexit. They confirmed this on Monday during the economic mission to the United Kingdom at an event organised by Fevia, the Belgian food industry federation. Belgian companies have withstood the first phase of the Brexit well. 
Belgian food and drink exports to the UK grew by 33 percent compared to 2019. Now that the UK is no longer part of the European Union, it is the first overseas export destination for Belgian food and beverages, accounting for 10 percent of exports and a turnover of 2.89 billion euros in 2022. Drinks in particular experienced strong growth last year, but prepared fruit and vegetables - especially Belgian fries - and cereal and dairy products are in high demand as well.
According to Fevia, the fact that the companies have come through the Brexit well is partly due to the intensive sensitisation campaigns of the competent government authorities. For example, since 1 January 2021, food companies exporting to the UK must make customs declarations. Certain plant products and animal by-products also already have to be notified in the UK food safety system.
Further import requirements and checks will follow later, but on 28 April the UK government decided to postpone them until a "digital border" is in place. "We look forward to working with the authorities on both sides of the Channel to prepare this next phase," said Flemish Minister-President Jan Jambon (N-VA). He will meet the health officer of the Ashford border post and other representatives of the food sector on Tuesday to discuss the matter further. 
British food companies are also looking forward to the continued cooperation with Belgium. For example, Belgium represents the UK's seventh largest food import market. "We need the Belgian industry, which has become even more obvious after the COVID-19 crisis," says Dominic Goudie, the head of international trade at the Food and Drink Federation. The sector also sees opportunities for the future. For example, British exports to the European Union recovered in the first months of the year.
Minister of Energy Tinne Van der Straeten also emphasises that "the Belgian food industry offers added value to the British market". Not only are the products of high quality, but Belgian companies also offer solutions regarding food waste, the recycling of packaging and energy efficiency.
To promote Belgian products even further in the UK, Fevia, marketing agency Green Seed UK and British importer Buckley & Beale will sign a letter of intent with Ocado, the largest online retailer, later this week about the launch of the "Best of Belgium" webpage on its website. There, initially 50 products from Belgian food companies will be on sale, under the motto "Food.be - Small country. Great food".
(TOM)
#FlandersNewsService
James Spencer Cleverly, Princess Astrid of Belgium, Federal Minister Tinne Van der Straeten and Brussels region State Secretary Pascal Smet at the Foreign, Commonwealth and Development Office in London. - © BELGA PHOTO POOL JASPER JACOBS