Belgian aid worker in Iran sentenced to 28 years in prison and 74 lashes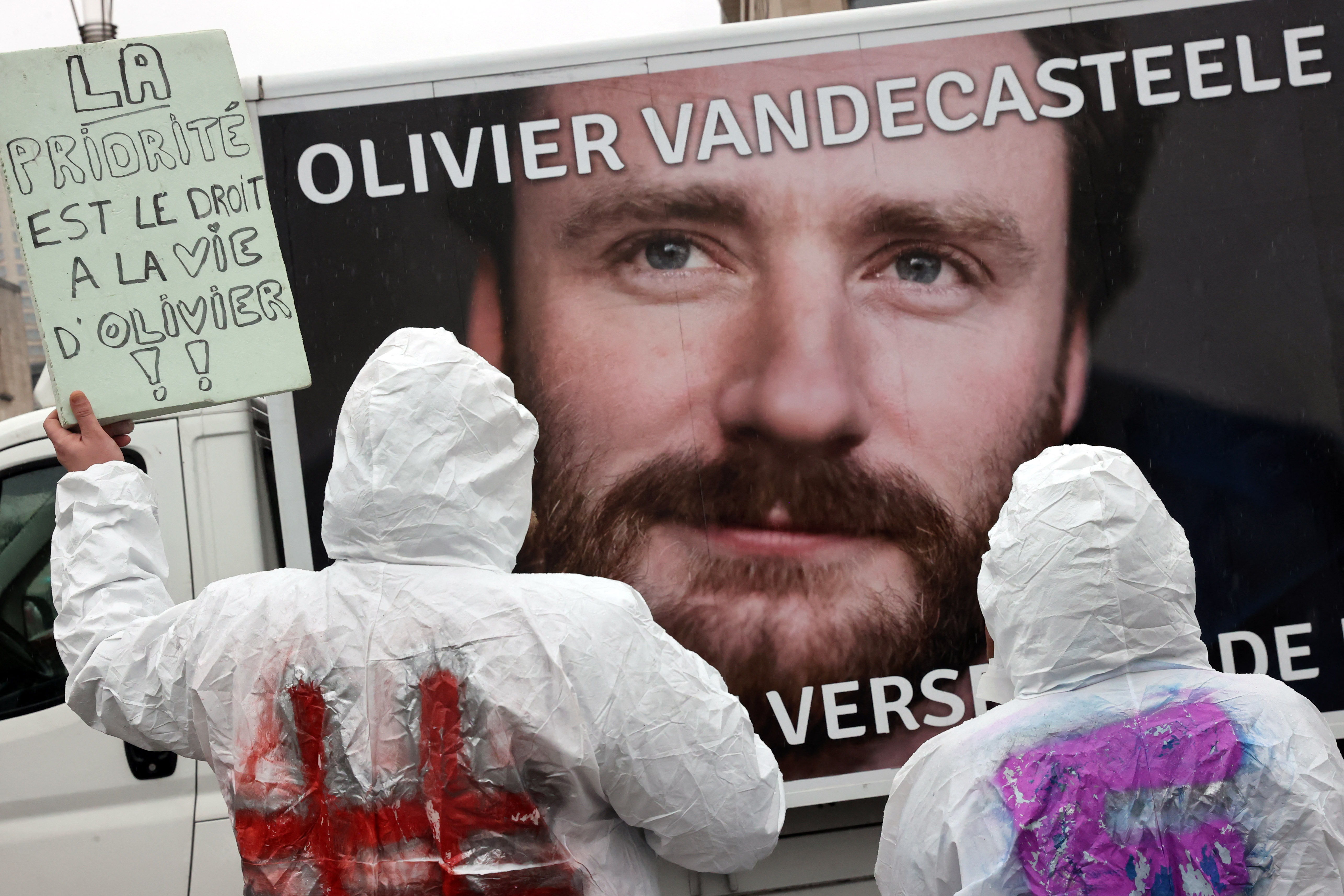 Belgian aid worker Olivier Vandecasteele has been sentenced to 28 years in prison and 74 lashes in Iran. This was reported by the Iranian news agency Tasmim on Wednesday.
In December, Vandecasteele was convicted of espionage, cooperation with the United States against Iran and money laundering in what is widely seen as a sham trial. The Belgian government informed the family that it had received news that Vandecasteele had been sentenced to 28 years in prison. On Wednesday, Iran clarified that 74 lashes would be added.
On 4 January, the Belgian ambassador spoke to Vandecasteele, who stated that he was forced to participate in the trial with shackles around his arms and legs. Meanwhile, the man's health is noticeably deteriorating, as Vandecasteele has been living in isolation since 24 February 2022.
Belgium, meanwhile, continues to demand his release. "The situation of Olivier Vandecasteele is and remains a priority for the minister of Foreign Affairs Lahbib, her department and the Belgian government, which are doing everything possible to secure his release."
It is believed that Iran is seeking a swap between Vandecasteele and convicted Iranian terrorist Assadollah Assadi, who has been imprisoned in Belgium for five years. The man, who has links to Iranian intelligence, was sentenced to 20 years in prison for plotting an attack on a gathering of Iranian opponents in Paris. However, the terror plot unravelled in Belgium.
Either way, Vandecasteele's situation looks hopeless after the Belgian Constitutional Court suspended a treaty between Belgium and Iran in December. Belgium then negotiated with Iran to allow swaps between Belgian and Iranian prisoners.
© François WALSCHAERTS / AFP