Belgian aid worker detained in Iran ends partial hunger strike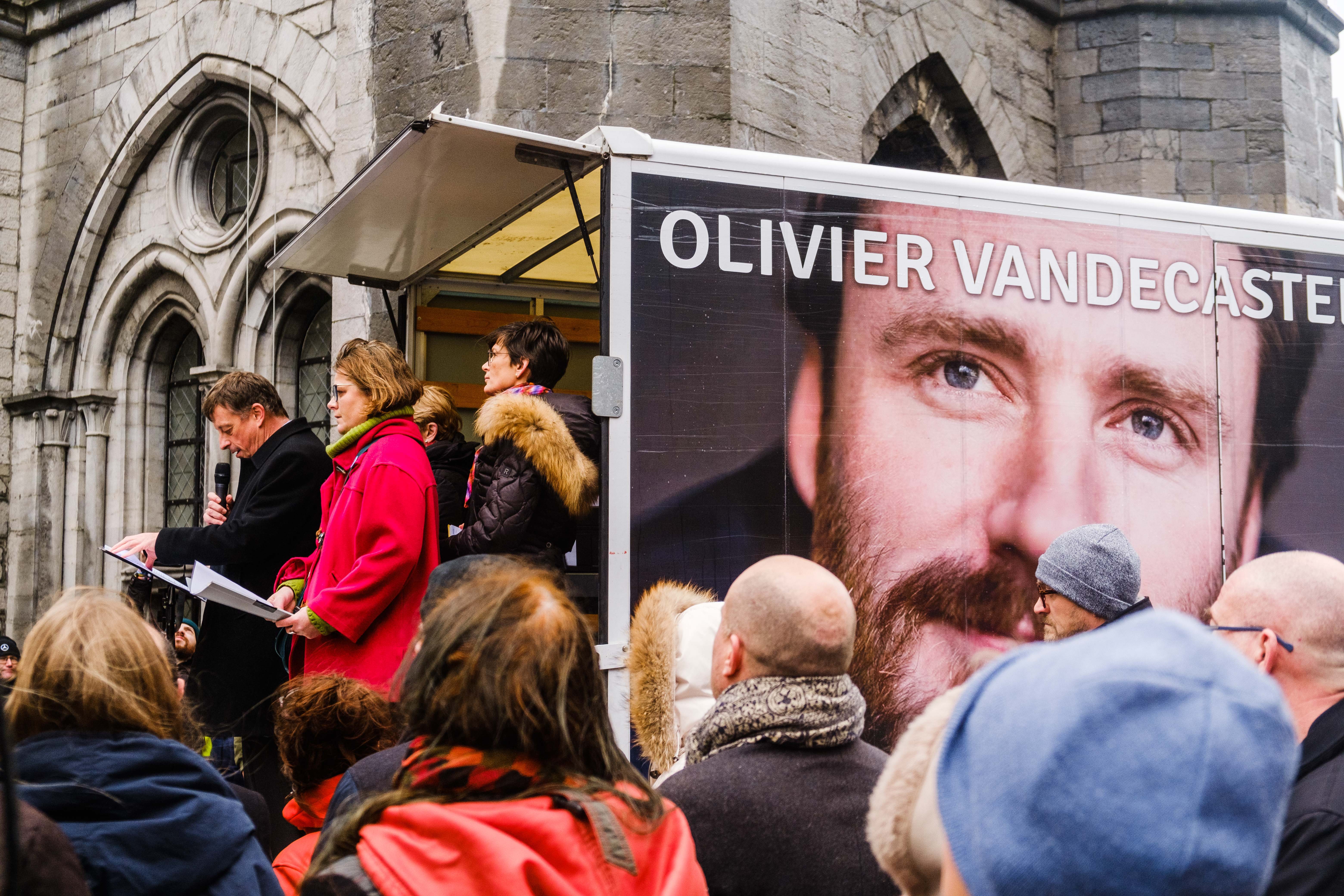 The Belgian NGO worker sentenced to 40 years in prison and 74 lashes in Iran is no longer on partial hunger strike, Belgian Foreign Minister Hadja Lahbib revealed in Parliament on Thursday. His health condition is said to be relatively stable, although he has lost a lot of weight.
Olivier Vandecasteele, the Belgian aid worker who has been in prison in Iran since 2022, has been found guilty of four criminal offences including espionage, according to an Iranian news agency. He was sentenced to 28 years in prison during a mock trial in November, to which another 12 years have now been added. In addition, he was also sentenced to 74 lashes.
On Thursday, Belgian Foreign Minister Hadja Lahbib (MR, French-speaking liberals) reiterated in the Parliament that Belgium was "making every effort" to advocate for Vandecasteele's release and to improve his detention conditions. The Belgian ambassador to Iran was able to visit him seven times, most recently on 4 January, she indicated. Vandecasteelde is severely emaciated, but his health condition is relatively stable and he has ended his partial hunger strike, said Lahbib. Vandecasteele had been on a partial hunger strike since late November.
The Iranian ambassador to Belgium has been summoned ten times already, including last Tuesday. Lahbib warned Iran's foreign minister of the impact on bilateral relations should Vandecasteele be tortured, she told the Belgian Chamber of Representatives. "He is a victim of inhumane treatment and we demand his immediate release. Whatever the reasons for his detention, they are totally arbitrary."
(KOR)
Mayor Paul-Olivier Delannois delivers a speech at the installation of a large banner with a portrait of Belgian aid worker Olivier Vandecasteele, detained in Iran since 2022, in the Belgian city Tournai on 12 January 2023 © BELGA PHOTO JUSTIN NAMUR