Belarusian opposition representation in Brussels officially inaugurated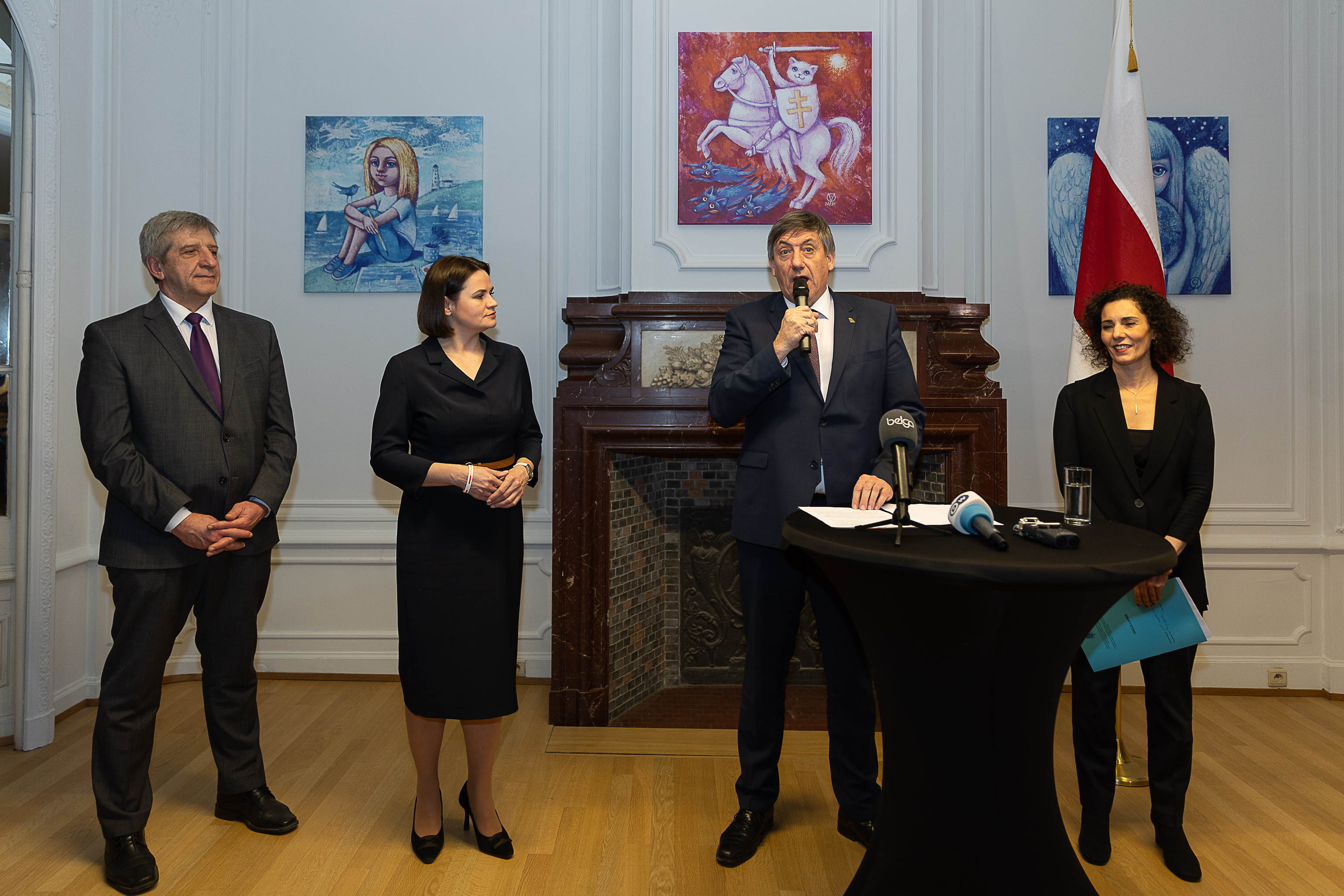 In the presence of Flemish minister-president Jan Jambon, Foreign minister Hadja Lahbib and opposition leader Svetlana Tichanovskaya, the "Mission of Democratic Belarus" was officially inaugurated on Wednesday in Brussels' Rue Arenberg.
"I am convinced that this office, at the heart of the European Union and the home of NATO, will help the voice of the democratic opposition in Belarus to be heard loud and clear in the international community and at home," said Jambon at the inauguration.
During a meeting with Tichanovskaya in Lithuania last spring, Jambon promised to see how Flanders could help the Belarusian opposition. His eye fell on an empty Flemish government office that could be made available free of charge as a base of operations in the European capital. Tichanovskaya received the keys last autumn.
Tichanovskaya was President Alexander Lukashenko's main challenger in the 2020 presidential elections. Lukashenko was declared the winner, but the opposition said there had been widespread fraud and, like the European Union, refused to recognise the result. As a result, a massive protest movement ensued, which was brutally crushed by the Belarusian president.
Tichanovskaya fled to Lithuania, from where she continued to give a face to the opposition to Lukashenko. Last summer, she became head of a united interim government working for a democratic transition in her homeland. Meanwhile, the repression continues in full force. On Monday, the Minsk prosecutor's office demanded 19 years in prison for Tichanovskaya on charges of treason and conspiracy.
#FlandersNewsService | © BELGA PHOTO JAMES ARTHUR GEKIERE, BELGA VIDEO MAARTEN WEYNANTS