Belarusian opposition leader Tsichanowskaja gets office from Flemish government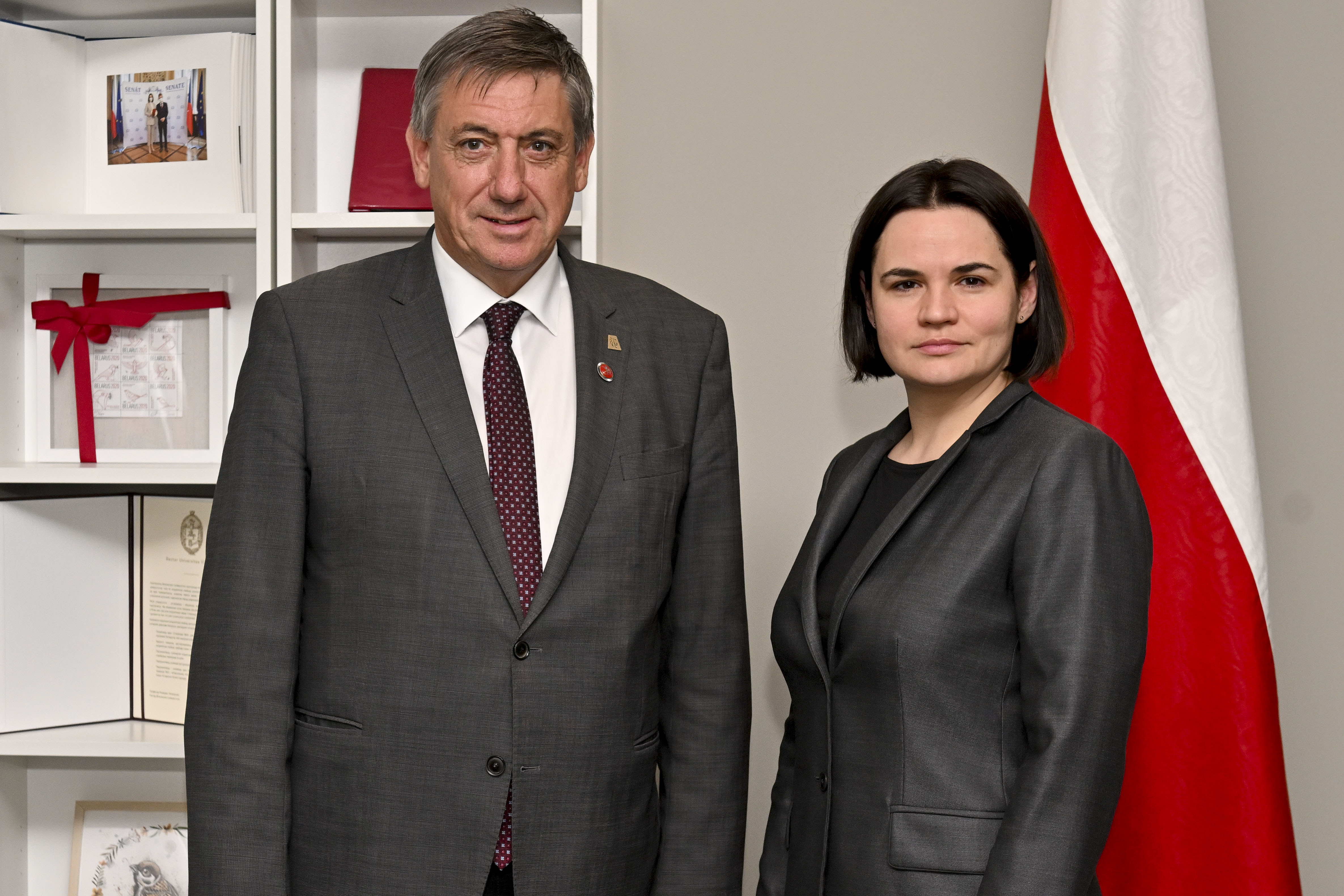 Belarusian opposition leader Svjatlana Tsichanowskaja will have an office at her disposal of the Flemish government, close to the European institutions and NATO headquarters. Minister-president Jan Jambon announced this on Monday.
Svjatlana Tsichanowskaja and her team will move into a Brussels office on Wednesday, when Flemish minister-president Jan Jambon will officially hand over the key. In this way, Jambon (N-VA) wants to show that Flanders supports the peaceful opposition movement against the dictatorial regime in Belarus.
Next Wednesday, the Flemish minister-president will give more details on this in the presence of Tsichanowskaja, whose office will be close to the European institutions and NATO headquarters.
In the spring, Jambon went on a mission to Lituania and met with the Belarusian activist. He promised to explore how Flanders can further help the Belarusian civilian movement that opposes Aleksandr Lukashenko's regime.
Tsichanowskaja said she could use an office in the heart of Brussels, which Flanders has now found it in rue Arenberg. Currently, Flanders also gives financial support to two civilian movements opposing the regime.
Who is Svjatlana Tsichanowskaja?
Svjatlana Tsichanowskaja is a Belarusian political activist who had few political ambitions until 2020. That changed in May that year, when her husband Sergei Tichanovsky was arrested. Through his online platform, he spoke out against the regime of Europe's last dictator Alexander Lukashenko. His expressions cost him dearly when not much later he was arrested on charges of overthrowing the Belarusian regime.
In protest, Tsikhanouskaya stood as a candidate in the same presidential election. Yet incumbent President Aleksandr Lukashenko won the election with an overwhelming majority of 80 percent of the vote. ​ As the only opposing candidate, Tsikhanouskaya managed to gain 9.9 percent of the votes. Nevertheless, she named herself the elected leader of Belarus.
The presidential election caused a stir both before, during and after election day. Soon after, Tsikhanouskaya had to flee Belarus. Since then, she has continued her fight for justice abroad and thus in a few days in Brussels.
(AHU)
#FlandersNewsService
© BELGA PHOTO DIRK WAEM - Flemish Minister President Jan Jambon and Sviatlana Tsikhanouskaya, leader of Belarusian democratic movement pictured during a meeting on the first day of a diplomatic mission of the Flemish government to Lithuania, Monday 16 May 2022, in Vilnius.