Beijing denounces Western countries' calls to reduce dependence on China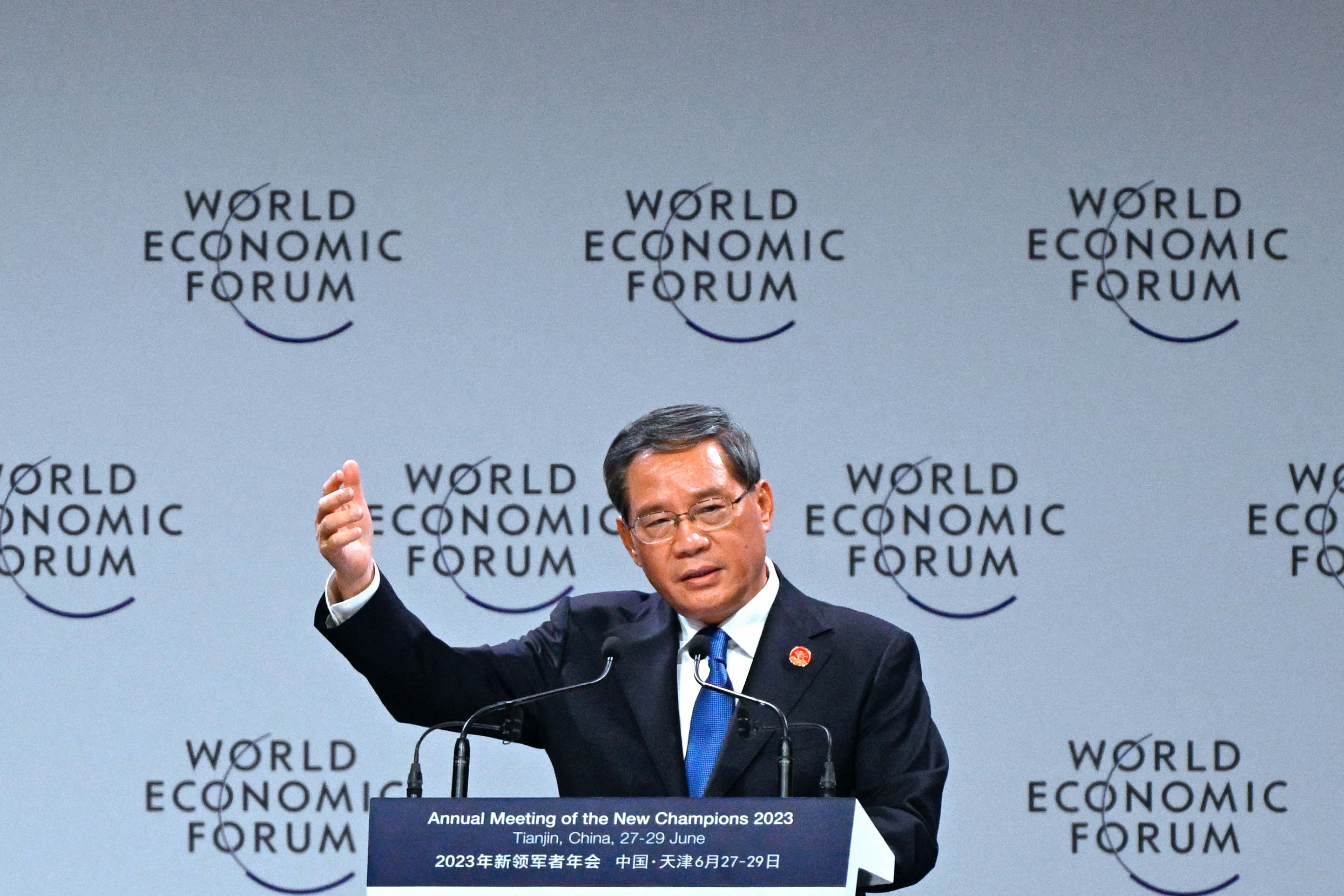 Li Qiang, the Chinese prime minister, lashed out in a speech on Tuesday at several Western countries calling for reducing their dependence on China. He called this a "false representation" in a world of intertwined economies.
"Some in the West are hyping up the so-called phraseologies of reducing dependencies and de-risking," Li said at the opening of the World Economic Forum in Tianjin, in northern China. "These two concepts, I would say, are false propositions."
As economic globalisation has made the world economy "an integral whole where everyone's interests are closely entwined, countries are interdependent, interconnected with each other, on their economies", Li said. "We can enable each other's success."
Europe wants to 'reduce risks'
Last week, the European Commission outlined its strategy to respond more forcefully to risks to its economic security, mainly aimed at China. Germany has said it wanted to diversify its partners to "reduce the risks" associated with its high dependence on China and other Western countries have expressed similar views.
This edition of the World Economic Forum, also known as Summer Davos, is the first to be held in China since 2019. The event runs until Thursday.
China's Premier Li Qiang at the opening ceremony of the World Economic Forum Annual Meeting © WANG ZHAO / AFP