Barco order book at record level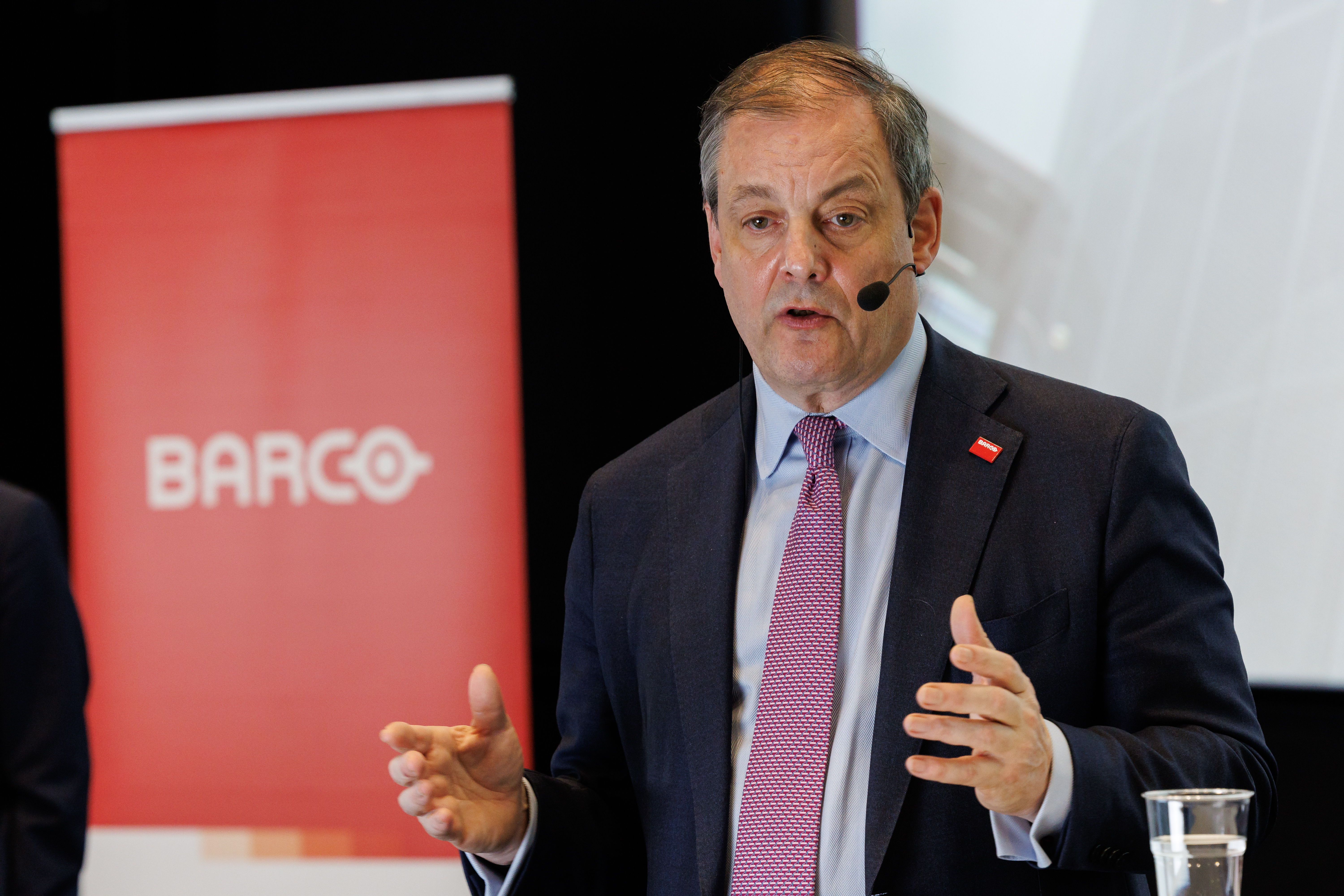 Technology company Barco from Kortrijk (West Flanders province) has 530 million euro worth of orders in its order book - a record high for the firm. This is evident from the results for the first quarter. Nevertheless, the company continues to struggle with a faltering supply chain.
Barco saw turnover rise by 20 percent in the first three months of the year, to 206,3 million euro. Orders increased by 8 percent to 246,9 million euro. The display specialist was able to profit from, among other things, a return to the office.
Nevertheless, shortages of all kinds of components continues to play tricks on the technology company, resulting in delays in the conversion of orders into sales. The negative impact of these supply problems amounts to 25 million euro, according to the quarterly results.
Barco made mention of a solid start of the year, as demand in all end markets continues to pick up. The company sees itself well positioned to take advantage of growth opportunities in its markets. "Nevertheless, we are aware that disruptions in the supply chain may still hamper the pace of conversion from orders to sales and the recovery of our margins. However, we are confident that the hard work and commitment we are experiencing day in and day out in our organisation, in order to mitigate this impact, will gradually yield tangible results", said CEOs An Steegen and Charles Beauduin.
Barco confirmed its outlook for the first half of the year, assuming no further deterioration of supply chain disruptions. The company expects sales to increase by about 20 percent compared to the first half of 2021. ​ The EBITDA margin is expected to be higher than that for the full year 2021.
(BRV)
Photo shows Barco chairman Charles Beauduin © BELGA PHOTO KURT DESPLENTER