Ban on ritual slaughter rejected by Brussels Parliament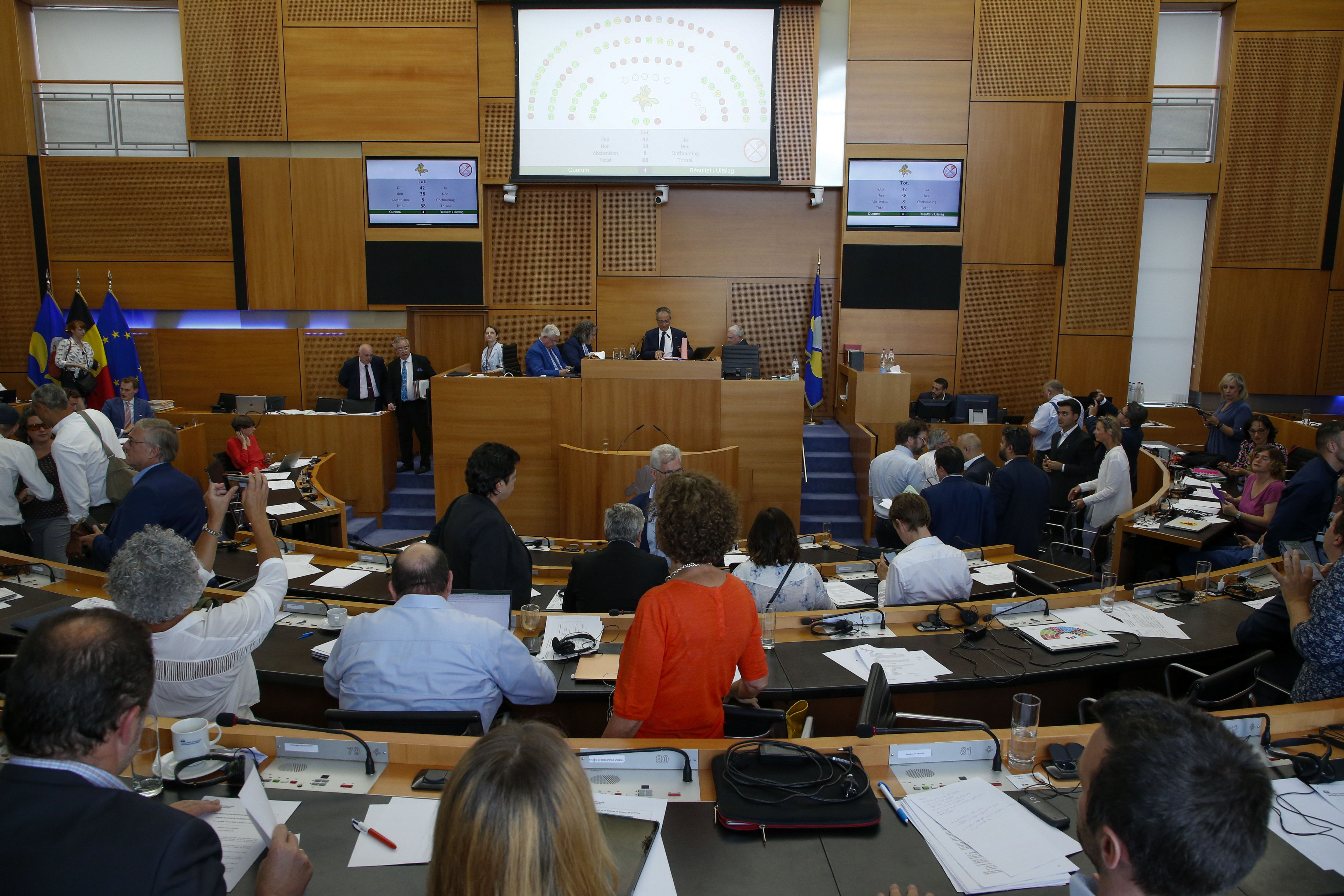 A debate has raged in recent weeks between Brussels lawmakers on a proposal to ban slaughter without stunning. On Friday, the Brussels Parliament shot down the motion tabled by Défi-Groen-Open VLD through an alternative majority, reported Bruzz.
Following numerous meetings with experts, animal rights organisations as well as Muslim and Jewish associations, a Committee report wanted to reject the proposal of banning the ritual slaughter without stunning, with the motion rejected by 42 votes to 38 against, with eight abstentions.
Parties in favour of rejecting the ban were the Socialist Party (PS), the Workers Party (PTB-PVDA), the Greens (Ecolo) and Les Engagés.
Parties mostly against the report, and for the ban, were Francophone liberals Mouvement Réformateur (MR), New Flemish Alliance (N-VA), Flemish Greens (Groen) and the Flemish liberals Open VLD.
It was a divisive vote, with many dissenting voices from PS and Open VLD. In the Greens, MPs were mostly in favour, but with some exceptions. A number of politicians from Les Engagés
A ban on slaughter without stunning is already in place in Wallonia and Flanders, while Brussels is the notable exception to the ban in Belgium.
In December 2020, the European Court of Justice issued a judgment that favoured the Flemish ban on ritual slaughter. However, the ruling was at odds with its Advocate General who found that banning the ritual would amount to impeding the rights of citizens in Belgium to practice their religions.
© BELGA PHOTO NICOLAS MAETERLINCK