Flemish government again in crisis mode over nitrogen decree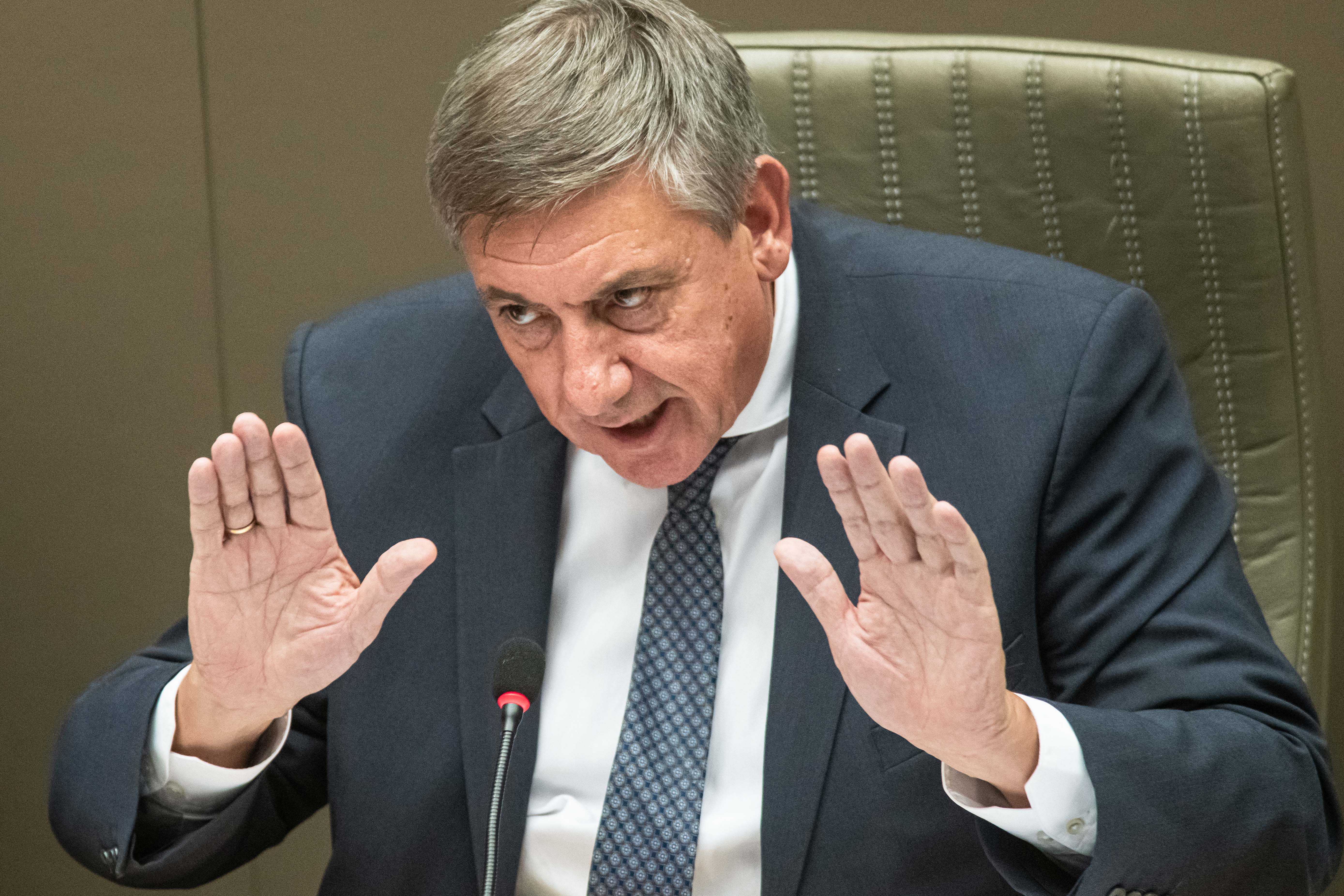 After a scathing assessment by the Council of State, the Flemish government is meeting on Tuesday morning to discuss its much-debated proposal to curb nitrogen emissions. The government "must now go back to the drawing board", the Belgian farmers' union Boerenbond said. Meanwhile, employers fear that Flanders now faces a freeze on environmental permits and "gigantic" economic losses.
The "damning" opinion of Belgium's highest administrative court on the nitrogen decree "is gunpowder", opposition MP and Groen (Flemish green party) leader Mieke Schauvliege said. "Once again, this Flemish government fails to draft a legally sound proposal and delivers a sloppy piece of work."
"This is a stinging condemnation of the Flemish government's hesitation in meeting environmental targets"
"This should count as a wake-up call," said Bruno Tobback of opposition party Vooruit (social democrats), calling it "a stinging condemnation of the Flemish government's hesitation in meeting environmental targets".
'Quick solution needed'
Boerenbond in particular is urging the government to thoroughly revise the nitrogen decree. In its long-awaited opinion on Monday, the Council of State noted an unequal treatment of agriculture and industry: environmental permit requirements are much stricter for agriculture, which is not sufficiently justified.
Politicians will have to go "all the way back to the drawing board" as a quick solution is needed for all farmers and companies whose permits will soon expire without any legal framework for renewal, Boerenbond says.
Meanwhile, the Flemish chamber of commerce Voka is warning of chaos, a de facto freeze on permits, a standstill of the Flemish economy and "huge economic losses" if there is no approved nitrogen decree on the table in the short term. Bart De Wever, leader of governing party N-VA, concluded that "we are on the verge of a permit freeze. De facto, we are already in one".
Minister president Jan Jambon (N-VA) convened his ministers on the issue on Tuesday morning.
(BRV)
Agriculture, transport and industry in Flanders emit too much nitrogen, which affects nature and people. Politicians are trying to reduce emissions, but this is proving more complicated than expected. Particularly in the last few months, disagreements between the governing political parties have grown, while farmers have taken to the streets to show their dismay. 
#FlandersNewsService | Flemish minister president Jan Jambon © BELGA PHOTO JONAS ROOSENS
---
Related news