Avian flu virus: more birds dead, while the worst is yet to come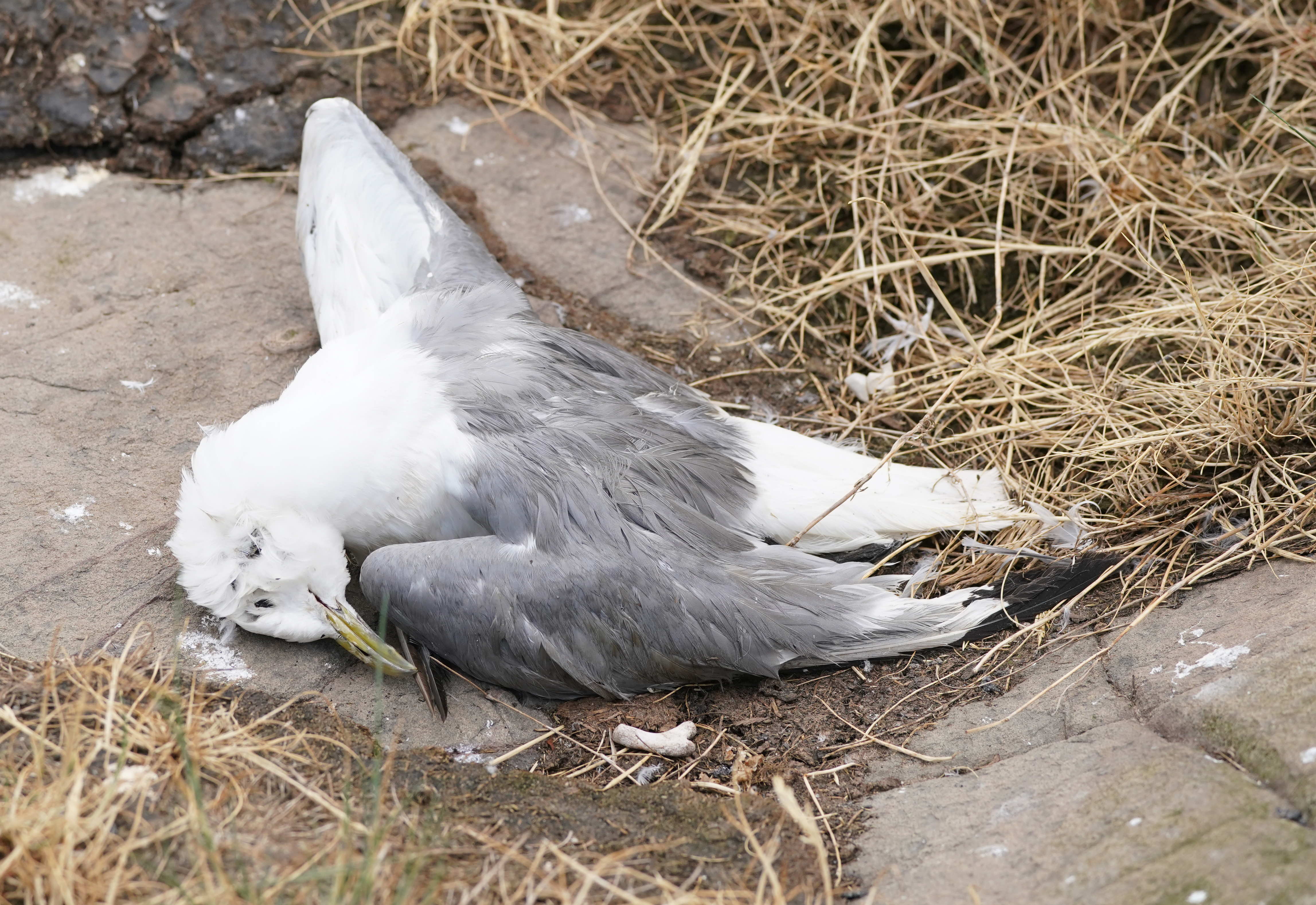 An increasing number of dead seagulls are washing up on the Belgian coast. They have all been struck down by the avian flu that has been circulating among wild birds for months. Normally the virus is less widespread in the summer months. But that is not the case this year. In fact, an increasing number of deaths is expected in the coming days and weeks.
Local wild bird populations are being hit hard as bird flu strikes mercilessly. While at the beginning of the summer mainly breeding birds fell victim to the virus, now seagulls are being hit particularly hard.
"We see that the infection has shifted from terns and ospreys to the gulls," wildlife disease expert Muriel Vervaeke of the Agency Nature and Forests told VRT NWS. ​
"In the coming weeks and days, we expect a large mortality among the gulls that were born this year and among the adult gulls. At the moment we are talking about a dozen dead birds a day," Vervaeke added. "The young gulls have now left the nest and are gathering in large groups. The infection can be passed on so easily."
Avian influenza is caused by infection with the bird flu virus. This is a flu virus, similar to the flu virus in humans, which is mainly contagious to birds. Occasionally, mutations appear that are highly contagious and very deadly. An example is the H5N1 subtype, which is currently spread worldwide by migratory birds.
Deadliest bird flu epidemic
In Europe, the H5N1 subtype appeared for the first time in spring 2021, causing the deadliest and longest-lasting bird flu epidemic ever. Thousands of cranes died in Israel, while hundreds of red-crowned pelicans were affected in Greece. A third of the barnacle geese population in Spitsbergen was also affected.
In Belgium, the sub-agent H5N1 was first found in swans, ducks and birds of prey at the end of last year. It is also this virus that is now circulating among the birds on the coast.
Seals and foxes
Infections had also been detected earlier in seals. A few days ago, the Agency Nature and Forests also reported two infected foxes, one on the Belgian coast (in Knokke-Heist) and one in the province of Flemish Brabant. In both cases, the H5N1 virus was found in the animal's brain.
Other countries are currently also struggling with mass mortality in the wild bird population. The situation is even worse in the Netherlands, where many poultry farms have also been affected. Meanwhile, throughout Europe, millions of animals have already been killed as a preventive measure.
(AHU)
#FlandersNewsService
© PRESSASSOCIATION