Average house price in Belgium sees first decline since 2013, Flemish prices still rising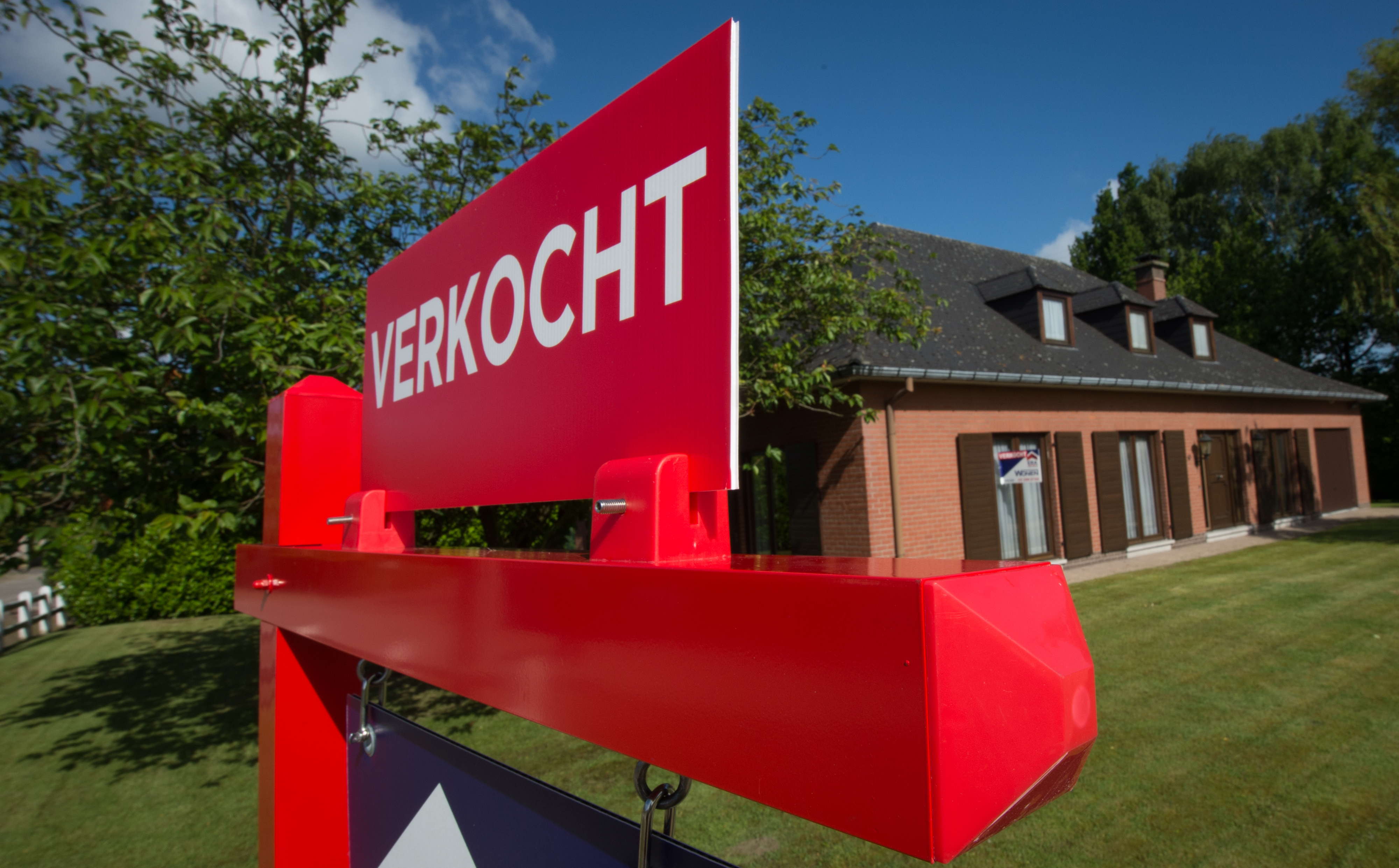 Excluding inflation, the average price of a Belgian house in the first half of this year is 0.3 per cent lower than in 2022. This is the first time since 2013 that a decrease has been recorded in Belgium. In Flanders, however, prices are still rising. The prices of apartments have also increased by 1.7 per cent, reports the Royal Federation of Belgian Notaries (Fednot) on Thursday.
A house cost an average of 320,937 euros in the first half of 2023. "This is striking, because in recent years the price of a house rose constantly," points out notary Bart van Opstal. The average selling price of a Belgian apartment rose by 1.7 per cent to 255,882 euros.
In Flanders, the average price has gone up by 1.7 per cent (358,863 euros). Fednot does point out that the average inflation in the first half of this year is 1.7 per cent higher than the average inflation of 2022. Wallonia and Brussels recorded a marked decline, by 1.4 and 4.1 per cent respectively. A Walloon house now costs an average of 236,148 euros, while a house in Brussels costs 536,712 euros on average.
In the first six months of this year, the Belgian property market was also notably calmer than in the same period last year. Flanders in particular saw a 5.9 per cent drop in the number of transactions. Overall, property activity for the whole of Belgium declined by 4.2 per cent.
No price drops expected in Flanders
The falling number of transactions must be seen in the context of the COVID-19 pandemic, says Van Opstal: "The number of transactions may have dropped compared to the first half of 2022, but we should compare it with the period before COVID-19. The past six months were even more transactions than in 2019, which was labelled a very good year at the time."
Van Opstal does not expect any major price drops in Flanders in the next few months. "There are still many quality homes in a favourable location being offered for sale," says Van Opstal. "The number of property transactions may drop, but because of that quality supply, we do not expect an immediate decline."
#FlandersNewsService | © BELGA PHOTO BENOIT DOPPAGNE