Asylum reception crisis in Belgium: Brussels encampment evacuated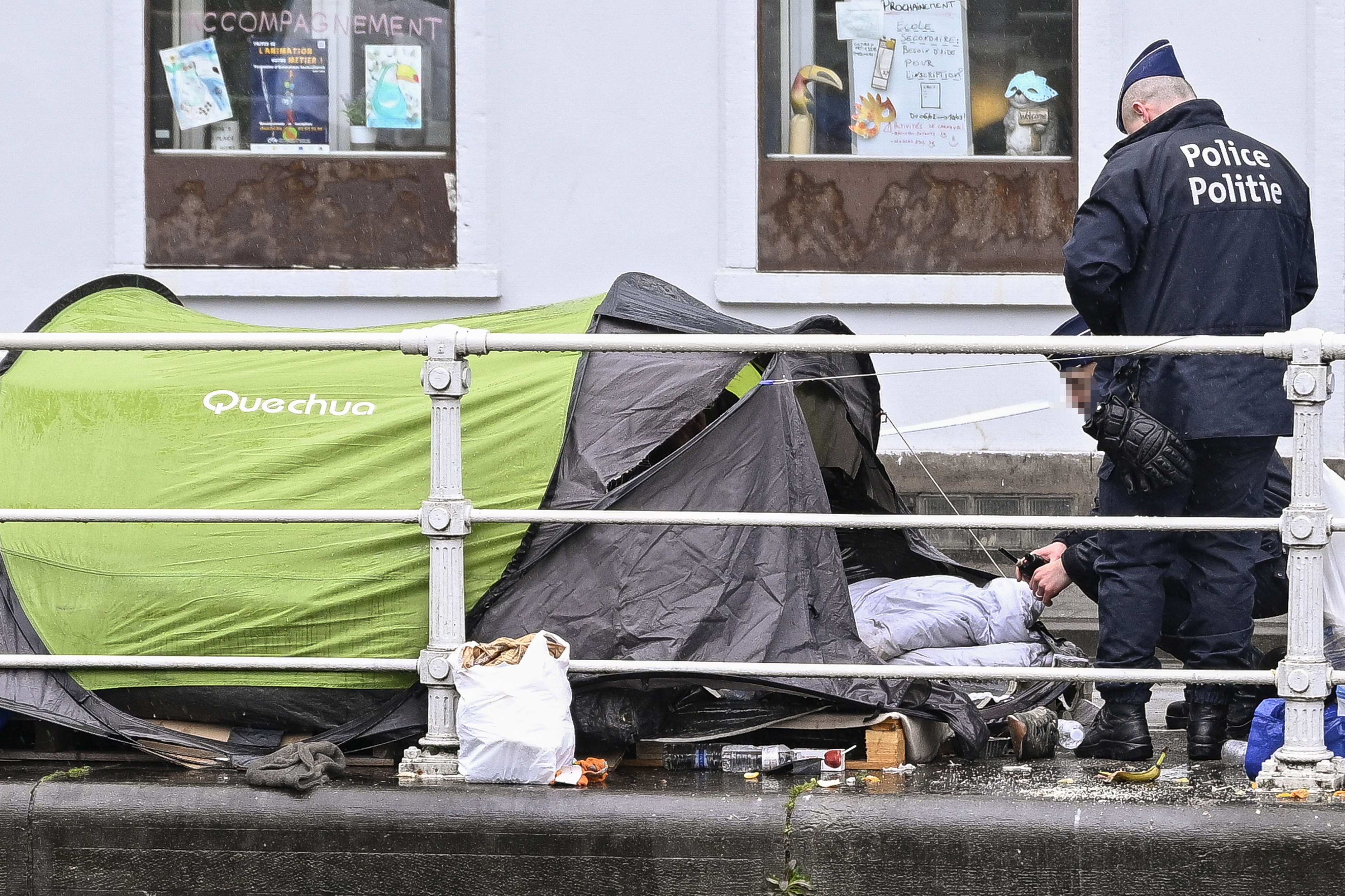 The encampment in the Brussels municipality of Molenbeek-Saint-Jean was evacuated Tuesday morning. Asylum seekers had been living in tents along the Brussels-Scheldt canal for several months due to a shortage of reception places in Belgium.
The office of the Belgian Secretary of State for Asylum and Migration, Nicole de Moor (CD&V), confirmed the evacuation. According to De Moor's office, all the people staying at the camp will be given shelter.
The encampment arose near the Petit-Château registration centre of Fedasil, Belgium's agency for the reception of asylum seekers. On Tuesday, several dozen police officers removed people from the camp and cordoned it off with police tape. City workers loaded tents and materials onto small trucks.
The mayor of Molenbeek-Saint-Jean, Catherine Moureaux, said a "peaceful solution" had been found. "I am relieved that this tent camp is coming to an end with a relocation solution for all the asylum seekers living along the canal," said Moureaux. "The human dignity and the honour of our country are at stake."
The Brussels encampment had been in place for five months, but had grown since the eviction of a squat in the Brussels municipality of Schaerbeek in mid-February. The camp housed more than 150 people, according to the Molenbeek-Saint-Jean municipality. Most of them were Afghan nationals.
The NGO Vluchtelingenwerk Vlaanderen (Flemish Refugee Action) is pleased that a solution has been found for the people living along the canal, but stresses that there is still work to be done. "Around 2,400 people are now living on the streets," says policy officer Thomas Willekens.
© BELGA PHOTO LAURIE DIEFFEMBACQ