Asylum reception crisis deepens in Brussels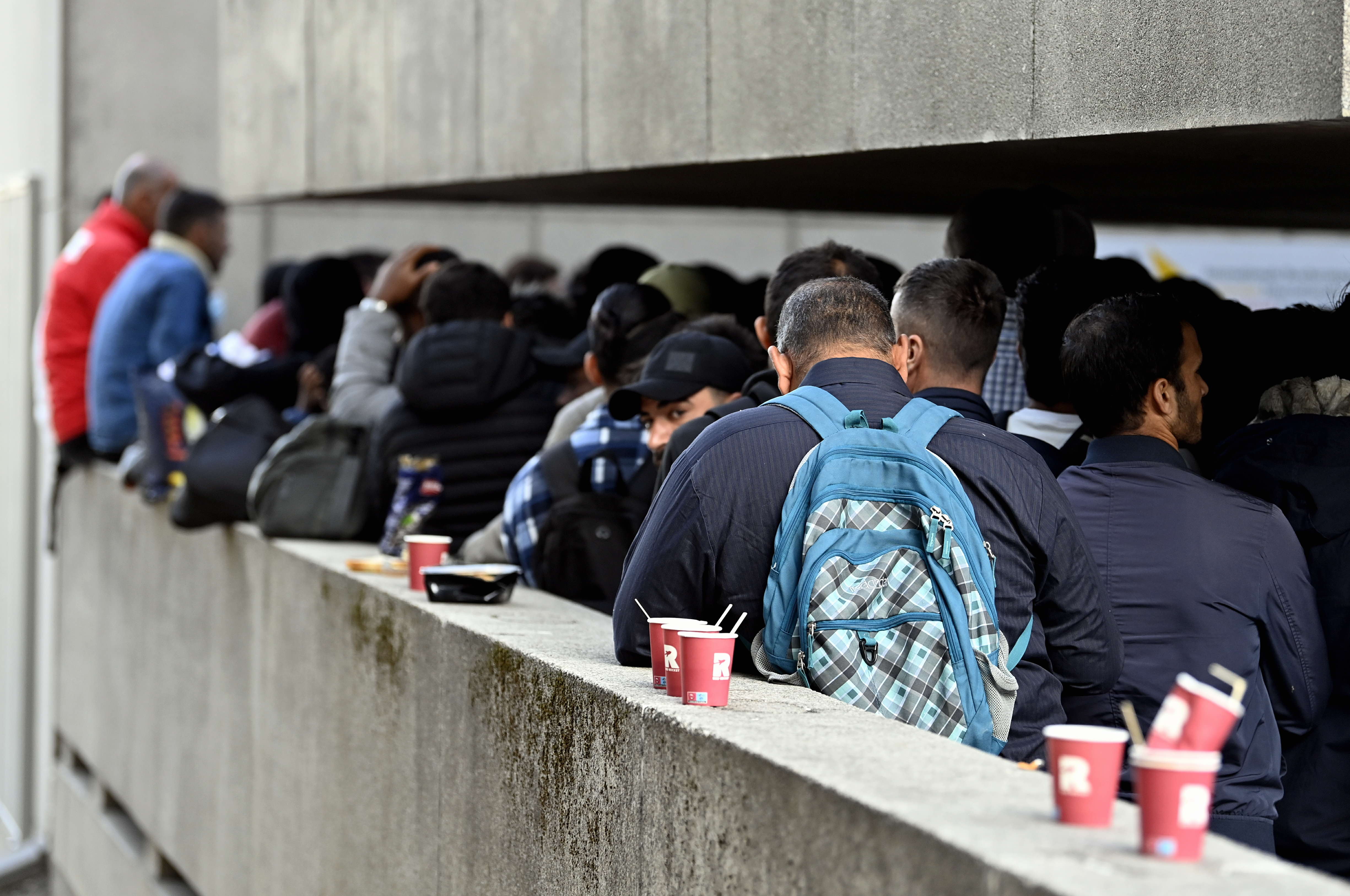 The situation of asylum seekers in Brussels seems to be worsening by the day. Many immigrants are forced to live in dire conditions, while Fedasil, the Belgian federation for the reception of asylum seekers, is frantically searching for more reception places. Belgian NGOs and asylum experts heavily criticise state secretary for Asylum and Migration Nicole de Moor for her approach to the crisis.
On Thursday, Gazet van Antwerpen en De Standaard reported that a heavily pregnant asylum seeker was refused treatment by the Brussels Hospital UZ Jette because she did not have health insurance. The staff of the Brugmann hospital eventually helped her give birth, but the hospital does not want to cooperate with Fedasil because the federation is too slow in reimbursing the costs.
Meanwhile, aid organisations have been complaining for months about the deplorable living situation in a squat in the Paleizenstraat. It houses hundreds of asylum seekers, homeless people and illegal immigrants. Currently, around 1,000 squatters are living in the building, and the living situation there is "dire", says the Red Cross.
Police and doctors are no longer willing to enter the squat. Several cases of tuberculosis, scabies and cutaneous diphtheria were found among the inhabitants. In December, one man died on the premises, another man was stabbed. De Moor claims that the majority of squatters did not apply for asylum, which means they do not have a right to a reception place. But according to the Red Cross, at least three-quarters of the inhabitants have applied.
De Moor keeps looking for solutions, her cabinet commented, but she has to play with the hand she was dealt. "After the 2015 asylum crisis, the previous government shut down reception places en masse. That was a major error of judgement," said Fedasil director Pieter Spinnewijn in an interview with Knack. "We hope things will improve from the second half of 2023. But if the inflow increases, we will have to shift higher again."
Lawyer and asylum law expert Benoit Dhondt believes that the government hopes to deter other potential immigrants with these stories. "For years, Europe has gone to great lengths to make things as difficult as possible for these people: escape routes are more dangerous than ever, and the conditions people live in are sometimes unbearable," he explained to De Morgen. "But that doesn't solve anything. What my clients always tell me is that they wouldn't have left if it wasn't necessary."
Asylum seekers wait outside the headquarters of the Fedasil Federal Agency For The Reception Of Asylum Seekers in Brussels. © BELGA PHOTO ERIC LALMAND