Asylum applications 2021: one third more in Europe and half more in Belgium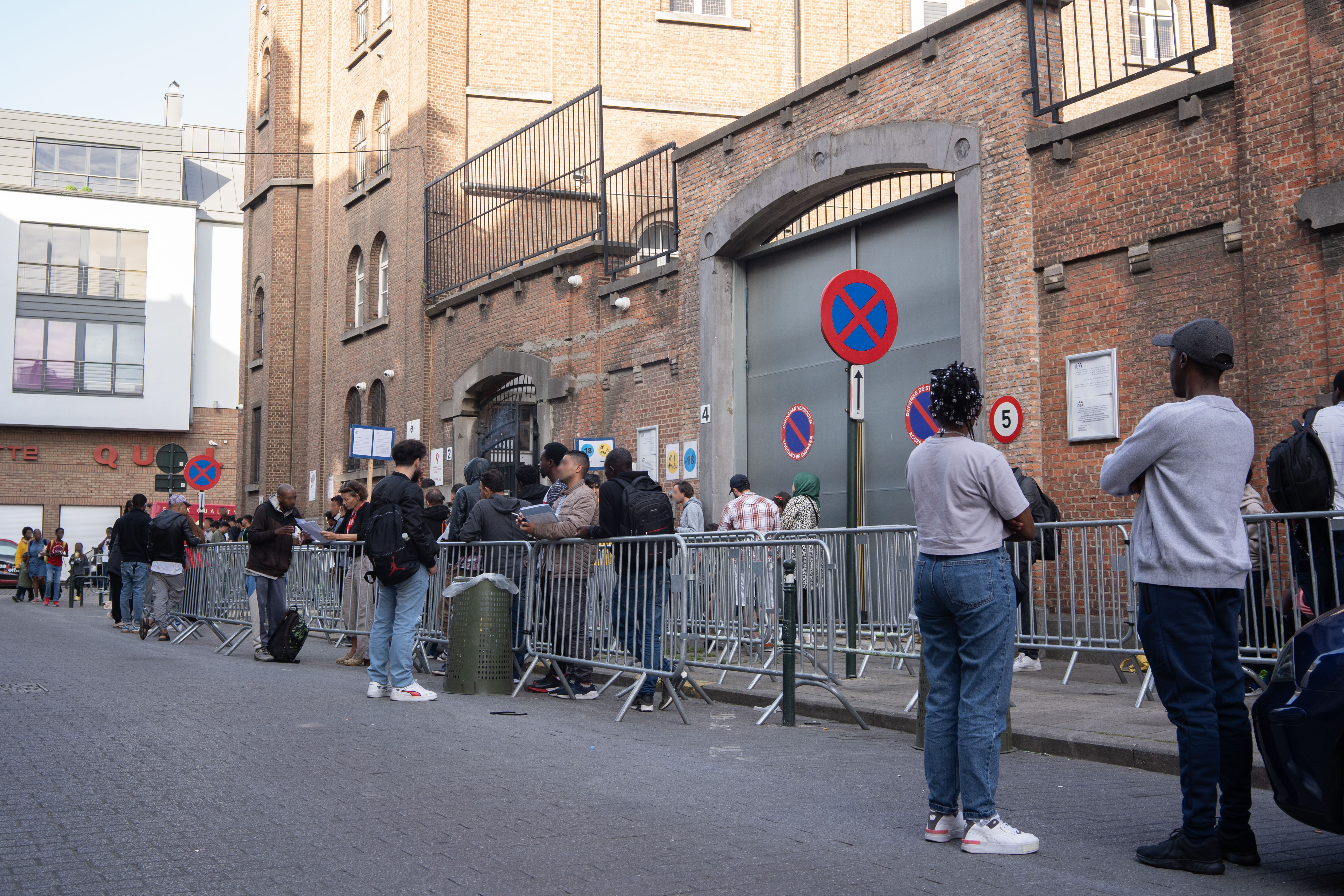 The number of asylum applications in Europe has risen sharply again last year, the European Asylum Agency (EUAA) confirmed in its annual report. In 2021, the agency registered about 648.000 applications, an increase of 33 percent compared to 2020. Belgium also received 25,971 applications last year, an increase of a staggering 53.6 percent.
"There are three main drivers of these rising figures: the instrumentalisation of migrants by the regime in Belarus, the Taliban takeover of power in Afghanistan last summer and, of course, the war in Ukraine," EUAA Director Nina Gregori explained at the presentation of the annual report on Tuesday.
In total, around 648 000 asylum applications were submitted last year in the 27 member states of the European Union, Switzerland, Norway, Iceland and Liechtenstein. With that, after the decline in the first year of the corona crisis, the asylum pressure reached the level of 2018 again. Most applications came from Syrians (117,000) and Afghans (102,000). Almost three in ten applications were made by minors. 23,600 of them were unaccompanied, an increase of two thirds compared to 2020.
Belgium
In Belgium too, the number of applications rose in 2021. At that time, 25,971 persons submitted an application for international protection to the Immigration Department, a number that is 53.6 percent higher than in 2020, when 16,910 persons submitted an application. In 2019, before the corona crisis, Belgium received 27,742 applications.
In 2021, 72.4% of applicants were men compared to 27.6% women. For some countries, such as Afghanistan, the proportion of male applicants was even higher (89.7%). For other countries, there was a better balance (Syria 64.2% and Somalia 59.7%). The main countries of origin of applicants for international protection were Afghanistan, Syria, Palestine, Eritrea and Somalia.
Minors
In 2021, the Immigration Department registered 3,219 applications for international protection who stated that they were unaccompanied foreign minors. After investigation by the Guardianship Service, 1,976 of them were actually considered to be minors.
With the start of the Russian invasion of Ukraine on 24 February, the refugee issue in Europe took a new turn. The EU member states quickly decided to grant these war refugees temporary protection almost automatically, initially for 12 months. Meanwhile, 3.4 million Ukrainians enjoy that status. In Belgium, more than 45,000 Ukrainians have already received protection.
(AHU)
© BELGA PHOTO NOE ZIMMER - Illustration shows refugees waiting outside, at the entry to the 'Klein Kasteeltje - Petit Chateau' (Little Castle) Fedasil (Federal Agency for the Reception of Asylum Seekers) registration center for asylum seekers in Brussels, Friday 17 June 2022.