Assistance programme to pave way for Ukraine's NATO membership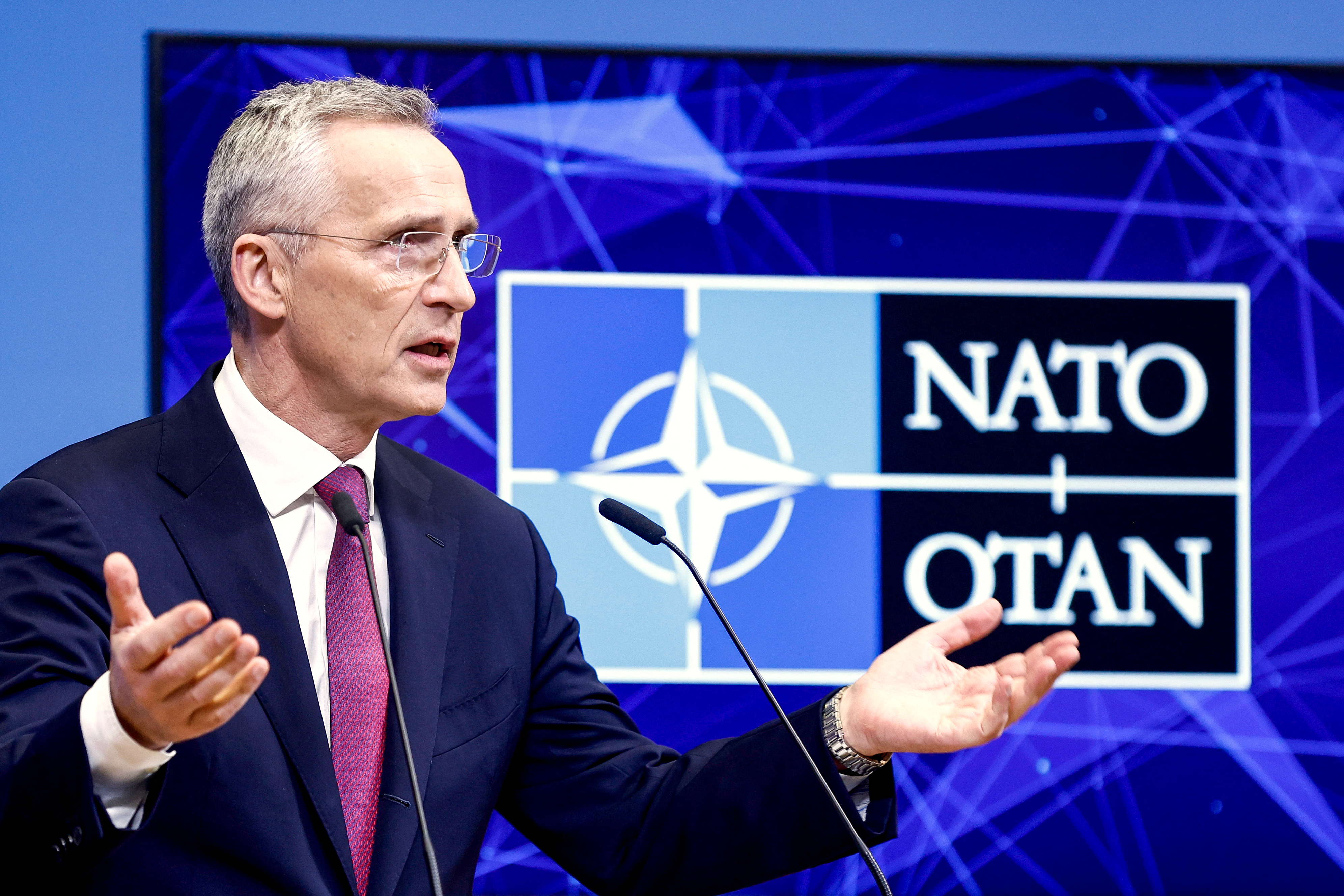 A new multi-year assistance programme should pave the way for Ukraine's NATO membership, secretary-general Jens Stoltenberg said on Wednesday after a two-day meeting of North Atlantic Council foreign ministers in Brussels. The programme should facilitate alignment with NATO standards and enable seamless cooperation. 
"We agreed to start work on developing a strategic multi-year assistance programme for Ukraine," Stoltenberg said, adding that Ukraine's future lay in the "Euro-Atlantic family". He gave no clear timetable for Ukraine's accession or the programme, saying only that it ​ remains NATO's position that Ukraine will become a member of the alliance.
However, he did indirectly rule out Ukraine joining the alliance in times of war. "When this war is over and Ukraine has triumphed, we need to make sure that we have the highest level of interoperability," he said.
The programme is separate from the military assistance currently being provided to Ukraine, which is designed to meet immediate needs and help Ukraine continue to exist as a sovereign independent country. Stoltenberg: "So that President Putin does not win his brutal war of aggression." 
The new assistance programme aims to help Ukraine build institutions, interoperability and NATO standards. "All things that are necessary to move towards membership," Stoltenberg said.
NATO secretary-general Jens Stoltenberg at a meeting of foreign affairs ministers in Brussels on 5 April 2023 © PHOTO KENZO TRIBOUILLARD / AFP