Asian hornets 'virtually impossible to exterminate', Wallonia concludes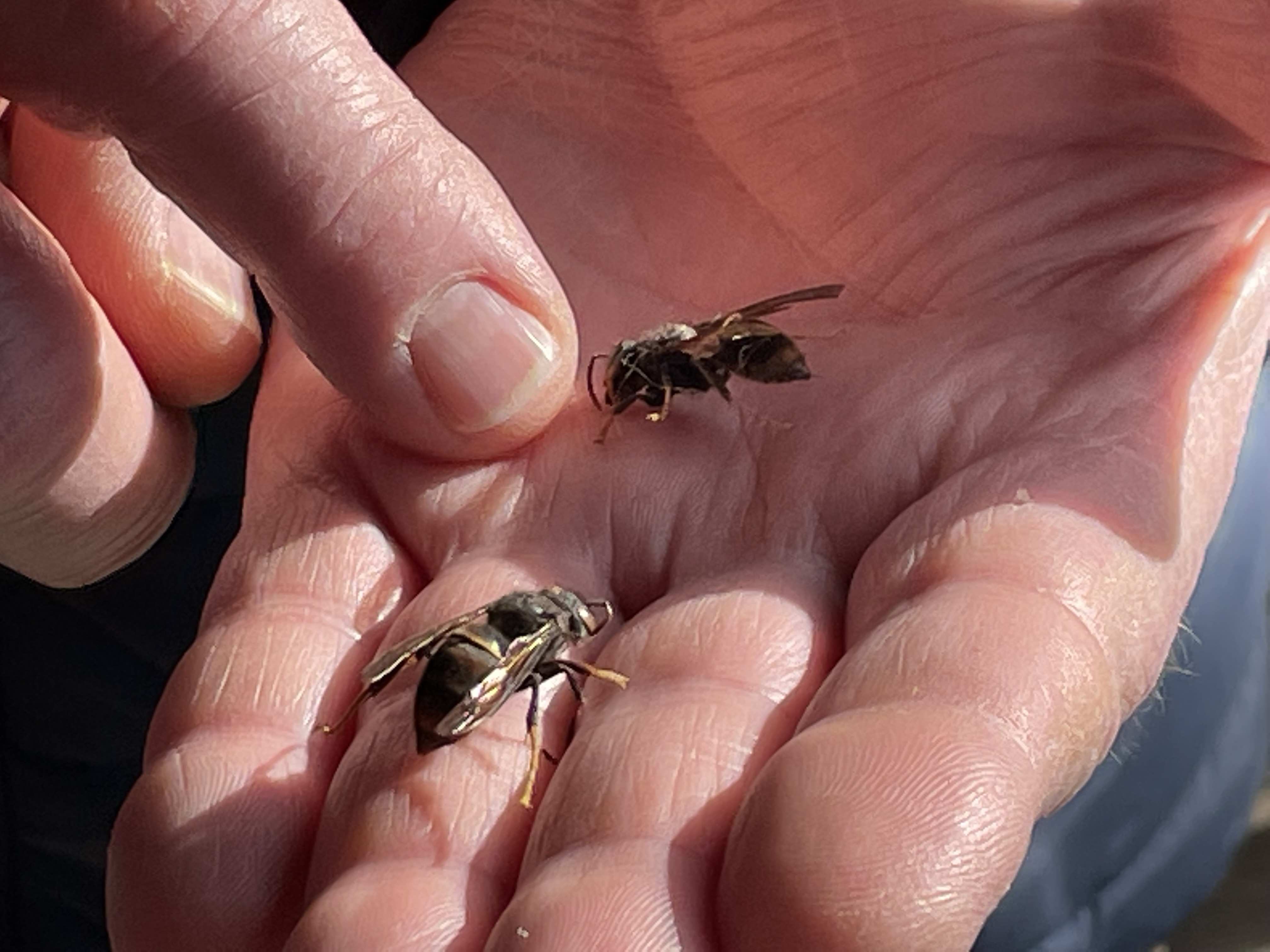 Wallonia is no longer committing to the complete extermination of Asian hornet nests. That strategy has not produced the desired results in recent years and the region will explore other options, Environment minister Céline Tellier said on Tuesday in the Walloon Parliament.
In Wallonia, 204 nests of Asian hornets were destroyed in 2021, and 1,850 in 2022. But the insect has proved "virtually impossible to eradicate", said Tellier. "We have tried to slow down the advance by systematically destroying nests, but that has not produced the desired result. So we have to adapt our strategy," she said.
Wallonia is releasing 267,000 euros for a project supporting beekeeping and is committed to preventing hornet nests. The strategy will be evaluated at the end of the wasp season.
The Asian hornet is an exotic species of wasp and was first spotted in Belgium in 2016. They are larger than common wasps and are known to invade honey bee hives and raid entire nests.
© BELGA PHOTO MARC DIRIX