Asean summit: Russia plays "hunger games" with the world, says Ukrainian minister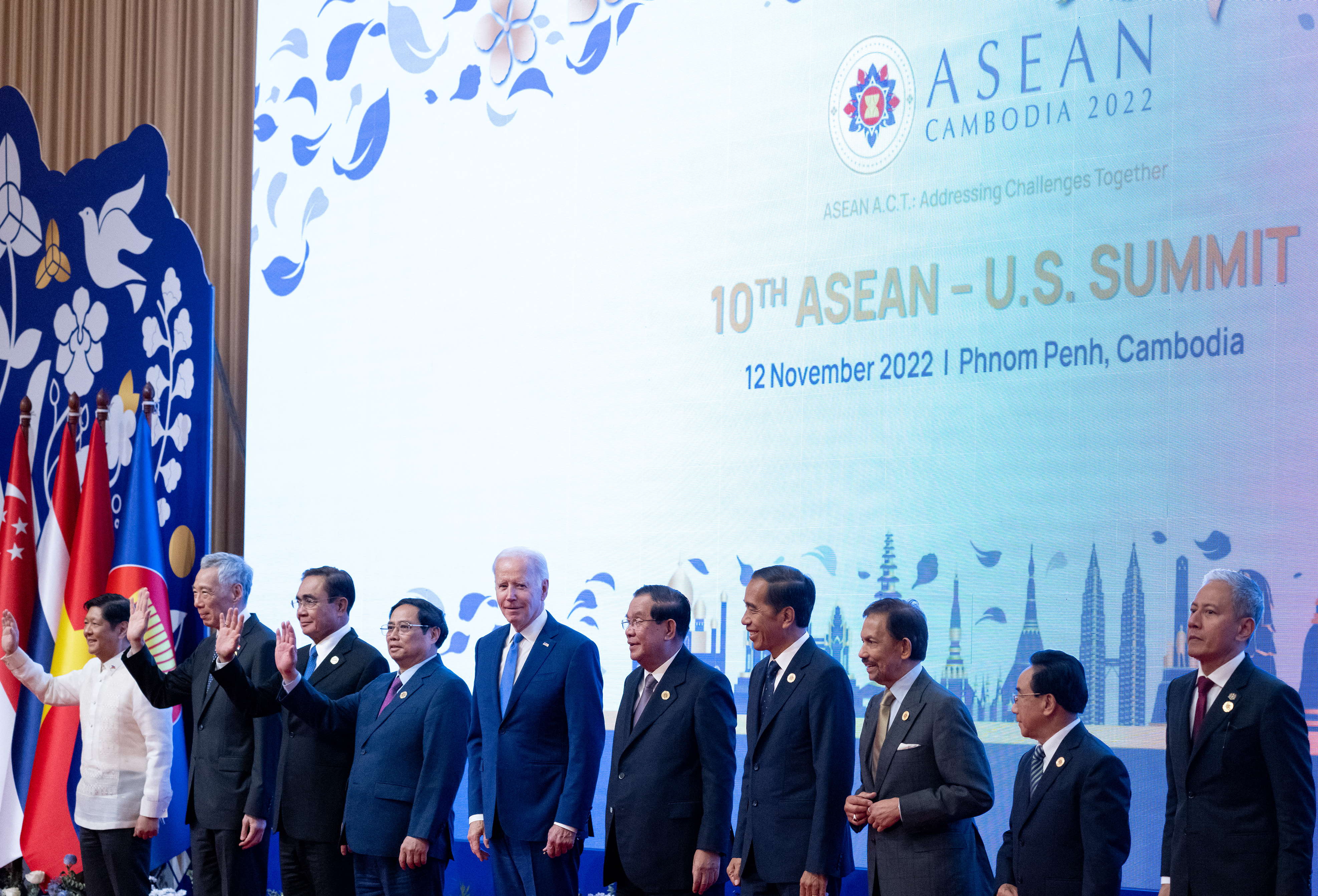 Attending the Association of Southeast Asian Nations (Asean) summit in Phnom Penh, Cambodia, Ukraine's Foreign minister Dmytro Kuleba praised South-East Asian leaders on 12 November for their "political support" to Kiev. He said that Russia is playing "hunger games" with the world over a Black Sea grain deal. He criticized Russia's approach to the grain deal, which was brokered by the UN in July and is set to expire on November 19.
Russian Foreign minister Sergei Lavrov is also attending the Asean summit. Kuleba said Lavrov had not requested a meeting with him yet. "There is not a single indicator that Russia is sincerely seeking negotiations," Kuleba said.
Kuleba also addressed the symbolic peace treaty Ukraine signed with South-East Asian nations on Thursday. "We are glad that it is during Cambodian chairmanship that the signing became reality and consensus was secured," Kuleba said. "We take it as a message of political support by Asean countries to Ukraine."
This is the first time Ukraine attends the annual Asean summit. "We will explore and utilize all opportunities for building a deeper relationship with Asean countries," Kuleba added.
Biden and Xi
According to the White House, U.S. president Joe Biden will warn Chinese president Xi Jinping at a meeting on Monday 14 November that North Korea's continued pursuit of weapons development will lead to an enhanced U.S. military presence in the region. It will be their first in person meeting since Biden took office in 2020.
Taiwan is expected to be on the agenda of Biden and Xi as well. On Thursday the White House said it would brief Taiwan on the results of the Biden-Xi meeting. Tensions rose in August when US House Speaker Nancy Pelosi visited Taiwan and China responded with military exercises around Taiwan.
New member: Timor-Leste
Asean has an estimated total population of about 668 million. It is a union of ten South-East Asian countries promoting diplomatic cooperation on economic, political and security issues, including Brunei, Cambodia, Indonesia, Laos, Malaysia, Myanmar, the Philippines, Singapore, Thailand and Vietnam.
Leaders of the Asean agreed "in principle" on 11 November to admit Timor-Leste as the 11th member of the bloc. The country will be granted observer status at Asean meetings, including at summit plenaries.
(VIV)
(L-R) Philippines' President Ferdinand Marcos Jr, Singapore's President Lee Hsien Loong, Thailand's Prime Minister Prayut Chan-o-cha, Vietnam's Prime Minister Pham Minh Chinh, US President Joe Biden, Cambodia's Prime Minister Hun Sen, Indonesia's President Joko Widodo, Sultan of Brunei Hassanal Bolkiah, Laos' Prime Minister Phankham Viphavanh and Malaysia's lower house speaker Azhar Azizan Harun stand on stage during the ASEAN-US Summit as part of the 40th and 41st Association of Southeast Asian Nations (ASEAN) Summits in Phnom Penh on November 12, 2022 © BELGA PHOTOSAUL LOEB / AFP