Around 20 Belgians evacuated from Gaza strip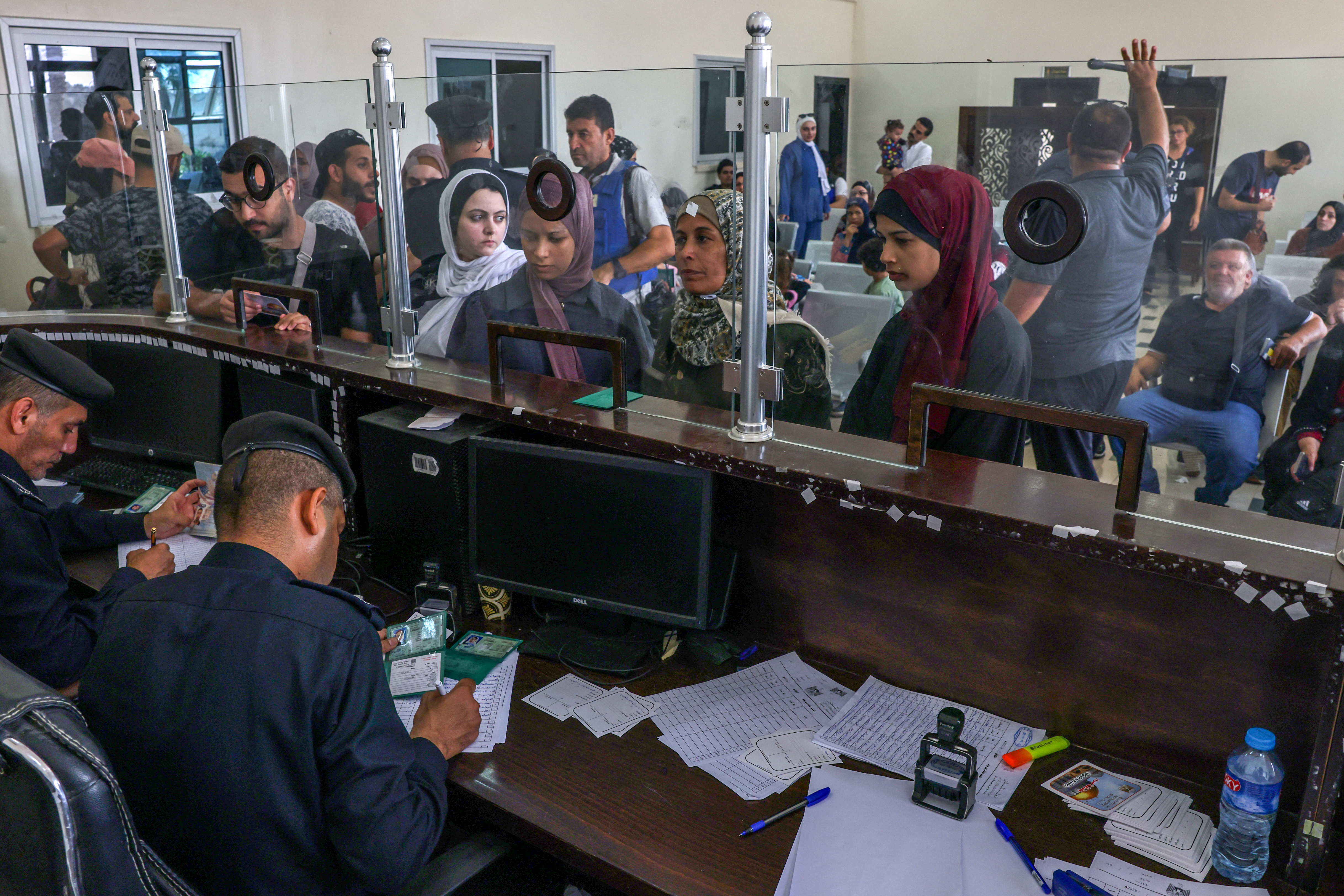 Around 20 Belgians and right holders have already been evacuated from the Gaza Strip to Egypt via the Rafah border crossing, the office of Foreign minister Hadja Lahbib said Thursday.
A diplomatic team is on the ground to receive the evacuated nationals. A baby was taken to hospital.
The first evacuated Belgians are believed to be part of a group of 600 foreigners and dual nationals expected to leave Gaza on Thursday morning. The group includes US, Swiss, Greek, Dutch and Mexican nationals.
Belgium has sent a list of 178 Belgian nationals in Gaza to local authorities, although the number could change. 
On Thursday morning, Egypt said it would help evacuate "around 7,000" foreigners and people with dual nationality from Gaza. 
Palestinian border guards check documents as foreigners and people with dual citizenship prepare to be evacuated from Gaza through the Rafah border crossing © PHOTO SAID KHATIB / AFP