Armistice Day: King Philippe of Belgium honours Tomb of the Unknown Soldier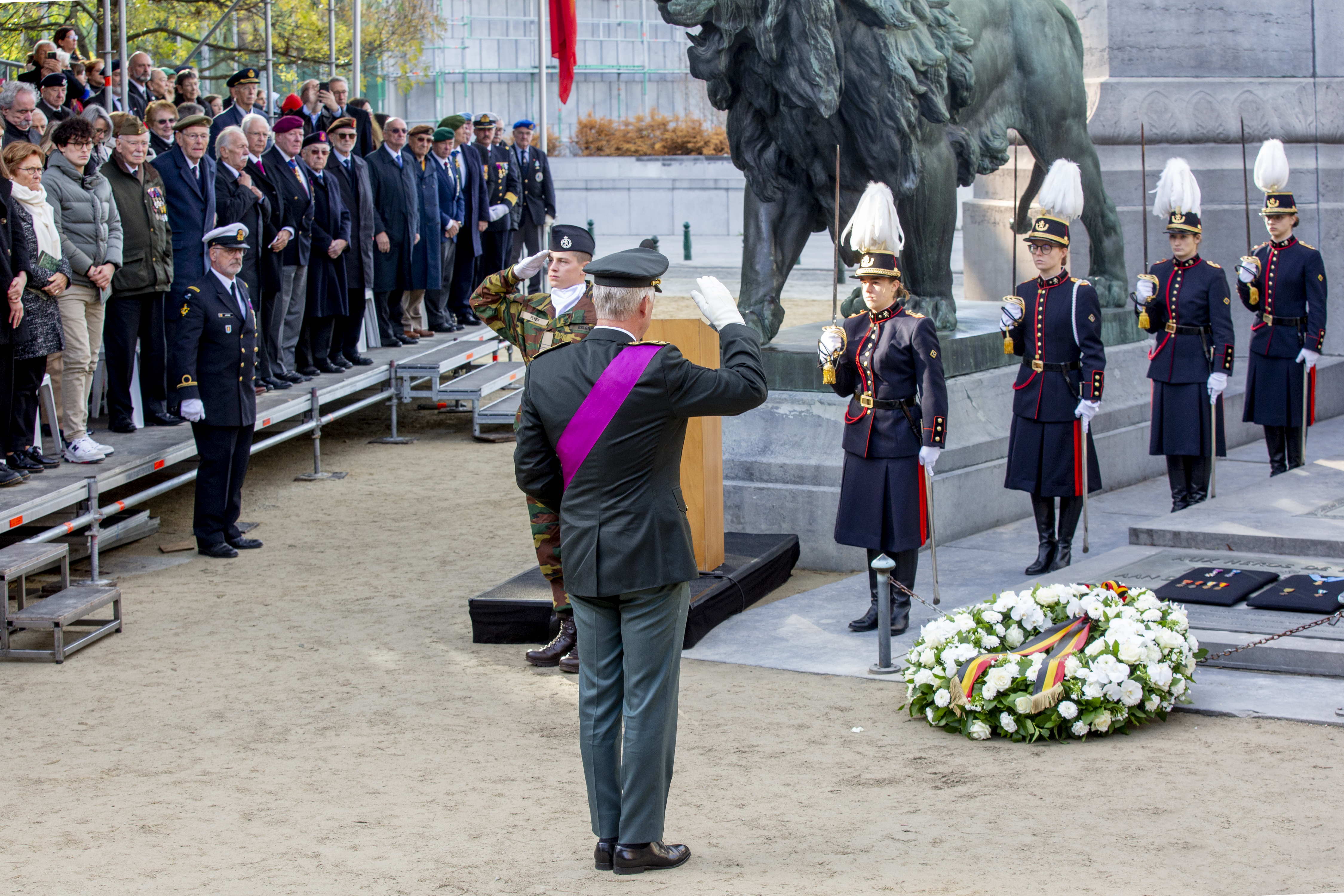 For Belgium's official Armistice Day commemoration on Friday, King Philippe attended a military ceremony at the Tomb of the Unknown Soldier, which honours the 100th anniversary of the Unknown Soldier's interment at the Colonne du Congrès.
Every year on 11 November, Armistice Day is commemorated across Europe and the United States as it marks the effective end of the First World War – a day to remember the millions of lives lost to a years-long conflict.
On Armistice Day in 1922, the remains of five unknown Belgian soldiers from the war were brought to the Colonne du Congrès and interred in the now-famous Tomb of the Unknown Soldier.
A century later, a military ceremony took place at the tomb, during which King Philippe lay a wreath on the grave, along with representatives from the country's governments; 21 cannon shots were fired.
Film footage from the 11 November 1922 ceremony and numerous local celebrations that have already taken place this year will be broadcast.
In addition to these events, a special Last Post ceremony will be held under the Menin Gate in Ypres. The city gate was built in 1927 by the British in memory of the approximately 54,900 British soldiers who died in World War I and were never identified or recovered.
King Philippe of Belgium during a World War I commemoration at the Tomb of the Unknown Soldier monument in Brussels on Friday 11 November 2022 © BELGA PHOTO HATIM KAGHAT