Archaeologists discover 'new' Roman phrase on ancient cup in Mortsel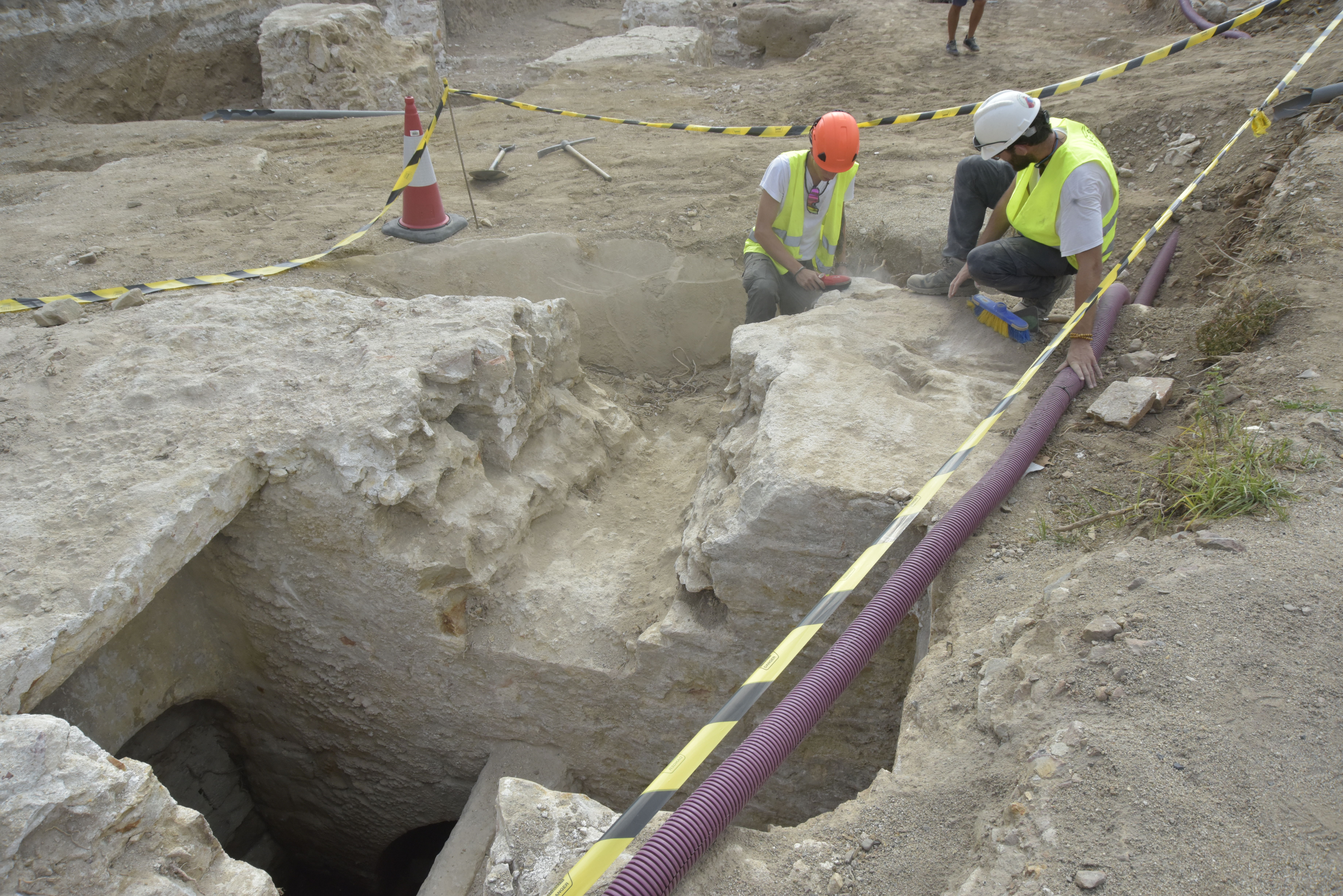 Archaeologists conducting excavations in Mortsel have found a drinking cup bearing a previously unknown Roman slogan. "Avoca te" translates to "amuse yourself" or "have fun", according to a professor from the University of Antwerp.
The southern edge of Antwerp was much less densely built up in Roman times than today, but settlements existed where agriculture was practised. At an excavation site in Mortsel, archaeologists from the Flemish Heritage Centre have found remains of one such settlement. Their findings include a sacrificial bowl, a dish, ceramic material and a cup with the inscription "Avoca te".
A unique find
The archaeologists consulted with Professor Christian Laes from the University of Antwerp, who specialises in classical antiquity. "The meaning of the verb 'avocare' has changed over time," Laes said. "Originally, the word meant 'to call something or someone away' or 'to redirect'. Later that evolved to 'amuse'. 'Avoca te' - here in the imperative - can be translated as 'amuse'. The phrase is probably an informal expression used during festivities where wine flowed lavishly."
Countless cups from Roman civilisation have been recovered in the past, and "avocare" is a well-known verb, but this wording had yet to be found on a drinking cup anywhere in the world, according to an international database of inscriptions.
2023 has proven to be rich in artefact discoveries in Belgium. In April, archaeologists uncovered evidence of a Roman sanctuary and cemetery in Elewijt, close to Zemst. Traces of burial grounds, circular ditches and a settlement dating from the Iron Age were found, in addition to a Roman cemetery with up to 30 burials and evidence of an open-air sanctuary for worshipping the Roman pantheon of gods.
#FlandersNewsService | © DAVID OLLER / EUROPA PRESS
Related news