ArcelorMittal inaugurates 'Steelanol' carbon capturing plant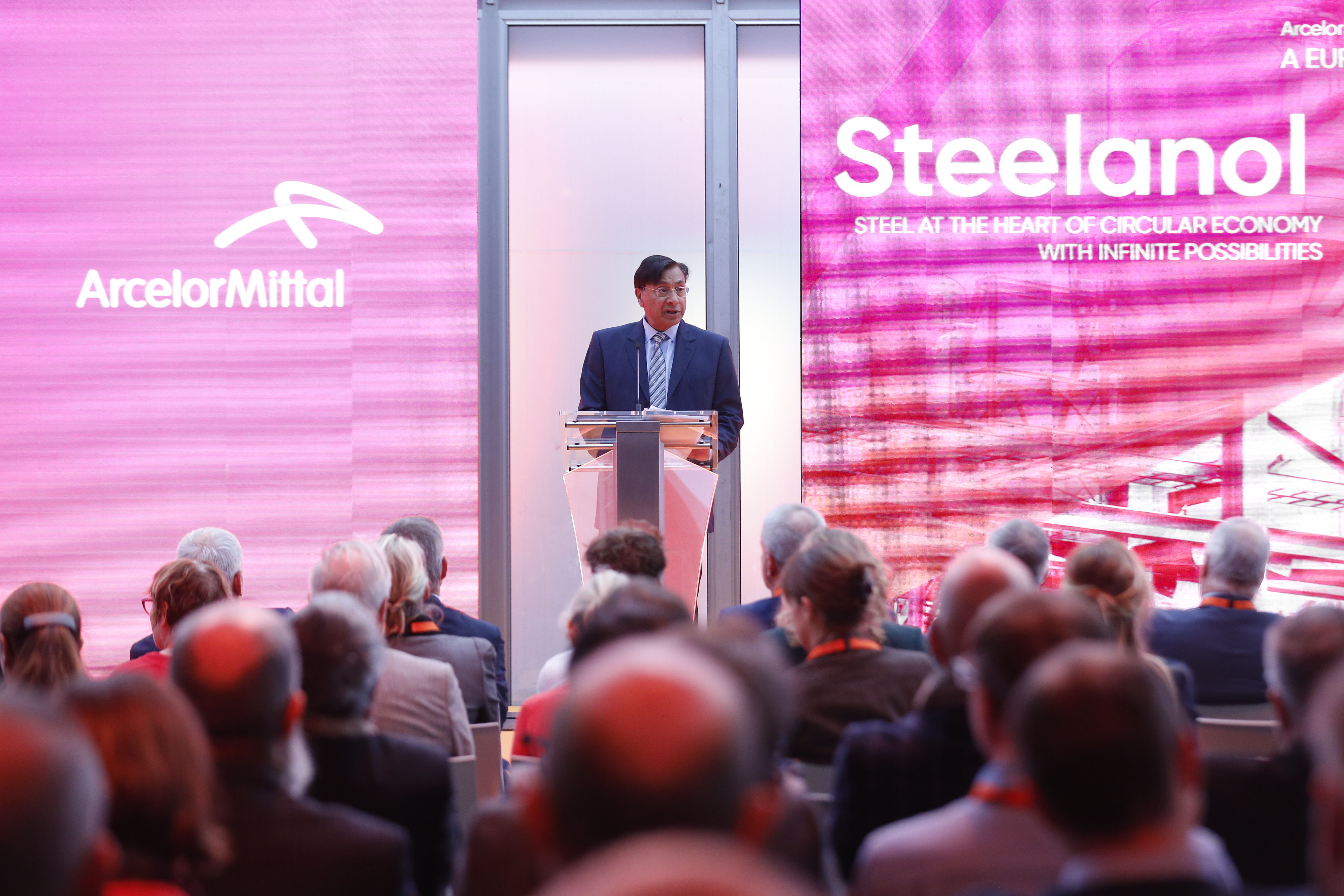 On Thursday, steel manufacturing giant ArcelorMittal officially inaugurated its newly built 'Steelanol' plant in the Port of Ghent area. The installation is meant to capture CO2 emissions from the company's blast furnaces, thereby reducing the company's carbon footprint.
In October, three industrial giants had already announced a joint funding agreement to capture carbon in the Ghent industrial area. An experimental installation will capture CO2 emissions from ArcelorMittal's blast furnaces, so they no longer contribute to global warming. If the installation works, it will mean a global first that could serve as an example to make the steel industry greener worldwide.
Not only steel giant ArcelorMittal is freeing up funds for the prohibitively expensive technology. Two subsidiaries of Japanese multinational Mitsubishi are also putting their backs into the plant: Mitsubishi Heavy Industries Engineering (MHIENG) and Mitsubishi Development. BHP, the world's largest mining company, is also stepping into the project and signed agreements with India's Tata Steel and South Korea's Posco.
According to estimates, the steel industry accounts for 7 to 9 per cent of global CO2 emissions, and causes significant air pollution.
Blast furnaces devour vast amounts of fossil fuels, making the steel industry one of the world's most polluting industries. According to estimates, it accounts for 7 to 9 per cent of global CO2 emissions, and causes significant air pollution.
The principle of CCUS (Carbon Capture Utilisation and Storage) is not new, but nowhere else is it applied to blast furnaces. However, a handful of pilot projects are in the pipeline worldwide. In Ghent, the newly commissioned Steelanol plant will convert carbon-rich process gases from blast furnaces into ethanol from now on.
The industrial cooperation envisages a second large-scale plant in North America, in addition to the one in Ghent. While technology is being developed to reduce the energy intensity of steel production, blast furnaces worldwide will still generate emissions for many decades to come. This makes carbon capture a crucial intermediate step to reduce the footprint of the polluting process.
(BRV, HEL)
#FlandersNewsService
ArcelorMittal CEO Lakshmi Mittal © BELGA PHOTO NICOLAS MAETERLINCK
​Video interview with ArcelorMittal CEO Lakshmi Mittal © BELGA VIDEO MAARTEN WEYNANTS