"Apologies are a Belgian discussion," says Belgian Prime Minister during Congo state visit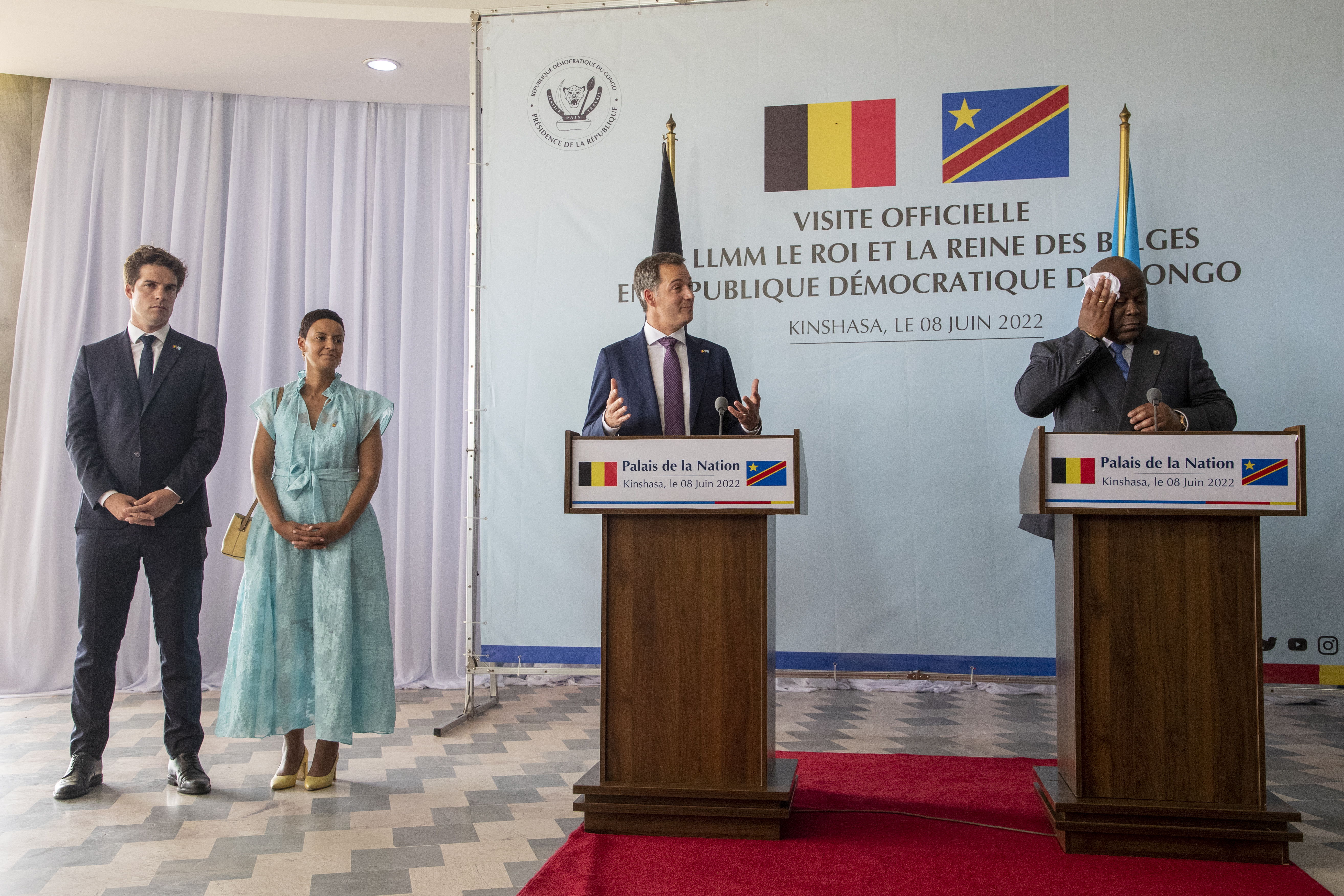 "Apologies are a Belgian discussion. What the Congolese care about is whether they have something to eat tomorrow and can take their children to school," Belgian Prime Minister Alexander De Croo said in Kinshasa on Thursday.
The Prime Minister was reacting to the speech Belgian King Philip gave on Wednesday. The text was proofread and approved by the Federal Government. In the speech, the king again expressed his regret for the colonial period, but offered no formal apologies.
"Personally, I do not see what apologies would achieve," De Croo responded. "That's like British Prime Minister Boris Johnson: saying sorry for what you did yesterday and doing it again today. If you listen to the Congolese press, you hear that President Félix Tshisekedi was not actually asking for an apology either."
President Tshisekedi came to power in 2019 in questionable circumstances. According to independent research, he did not have the majority of votes. Nevertheless, Prime Minister De Croo believes it is possible to work with him.
"Previous president Joseph Kabila turned his back on the rest of the world for a long time," the prime minister said. "This president gives a political stability that should be used. We must use this momentum to put some things into practice. We want to help, although we need to tackle corruption and reform the judiciary. Moreover, the royal visit takes place to support the people, not the president."
In his speech welcoming the Belgian delegation on Wednesday, Tshisekedi said that the violence in eastern Congo is currently his greatest challenge. In the east, the Congolese army is once again fighting rebels who may be receiving support from Rwanda.
"There should be a message from neighbouring countries to make it clear that community violence must stop," the Belgian prime minister said on Thursday. "If our country can play a role here, we are certainly ready to look at that."
De Croo will leave for Belgium on Friday, while the Belgian King and Queen will travel on to Lubumbashi and Bukavu. "This was an important moment. Yesterday we looked into the past and today we looked into the future. For me, two days was enough," the Prime Minister concluded.
(KOR)
Belgian State Secretary for scientific policy Thomas Dermine, Minister for Development Cooperation Meryame Kitir, Prime Minister Alexander De Croo and DRC Congo President Felix Tshisekedi during an official visit of the Belgian Royal couple to the Democratic Republic of Congo, Wednesday 08 June 2022 © BELGA PHOTO NICOLAS MAETERLINCK