Antwerp venue cancels 'Queer Iftar' for security reasons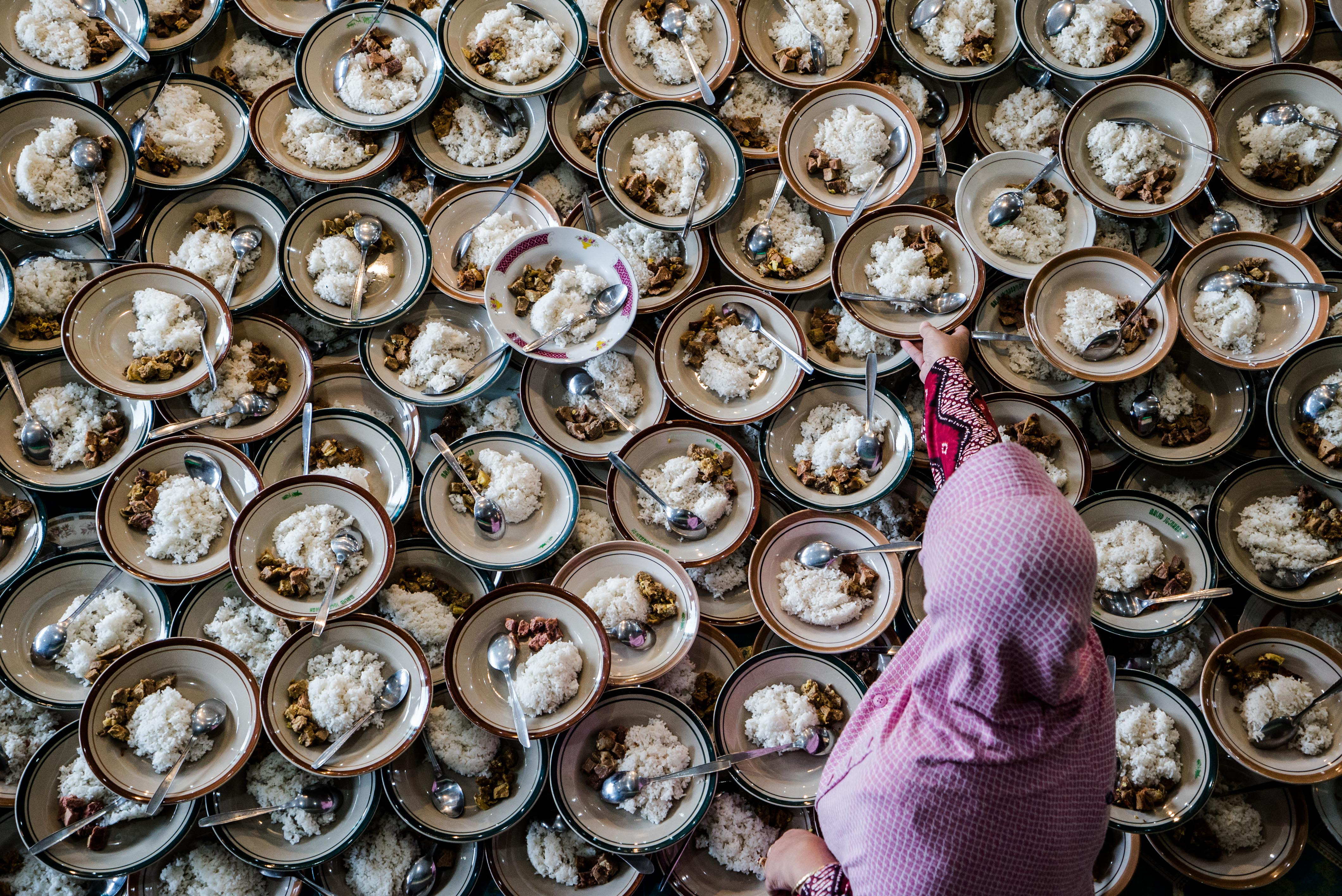 An event inviting Muslims from the LGBTQIA+ community to celebrate iftar, the fast-breaking evening meal during Ramadan, in the Belgian city of Antwerp has been cancelled for security reasons. 
'Queer Iftar' was a joint initiative set up by music venue De Roma in Antwerp and the non-profit organisation Merhaba, an organisation committed to empowering people with a migrant background in the LGBT+ community, to bring LGBTQIA+ Muslims together and giving them the chance to celebrate both parts of their identity during an iftar meal.
Safe space
However, the event attracted angry reactions on social media, resulting in the event being cancelled. "We wanted the Queer Iftar to create a safe space for Muslims from the LGBTQIA+ community to celebrate this tradition. We wanted to provide a place where they could bring together both identities and give that layering a place and make it discussable," the organisers said in a statement on Tuesday evening.
The statement noted that organising such an event is sensitive for many in different ways. For some Muslims who are not part of the LGBTQIA+ community, the event goes against their faith. However, the organisers stressed they wanted to support perception and mutual respect, without provocation and with the necessary rules of conduct to ensure everyone's safety.
However, "from numerous signals," they could not guarantee the 'safer space'. "Even though we consider the topic and the needs of the participants involved particularly important, their and our safety are priorities."
Indignation and invitation
Flemish Minister for Equal Opportunities Bart Somers (Open VLD) reacted indignantly, saying society should not bow to threats and intimidation of this kind.
"In Flanders, you can be who you are. We will never accept threats from others because of who you are. I am in contact with the organisation, we will see what we can do to allow the Iftar to take place after all," Somers tweeted.
In response to the cancellation, Belgian Minister of the Interior Annelies Verlinden and the Federation of Active Associations Fedactio invited the LGBTQIA+ community to join Fedactio's Iftar on Thursday evening at the Hilton Hotel in Antwerp.
"On the first day of Ramadan, we want to bring together as many people as possible, across religious beliefs and sexual orientations," said Minister Verlinden. "I look forward to celebrating Iftar with many people tomorrow."
#FlandersNewsService | © OKA HAMIED / AFP