Antwerp hosts world final of Counter-Strike online game with 175 million viewers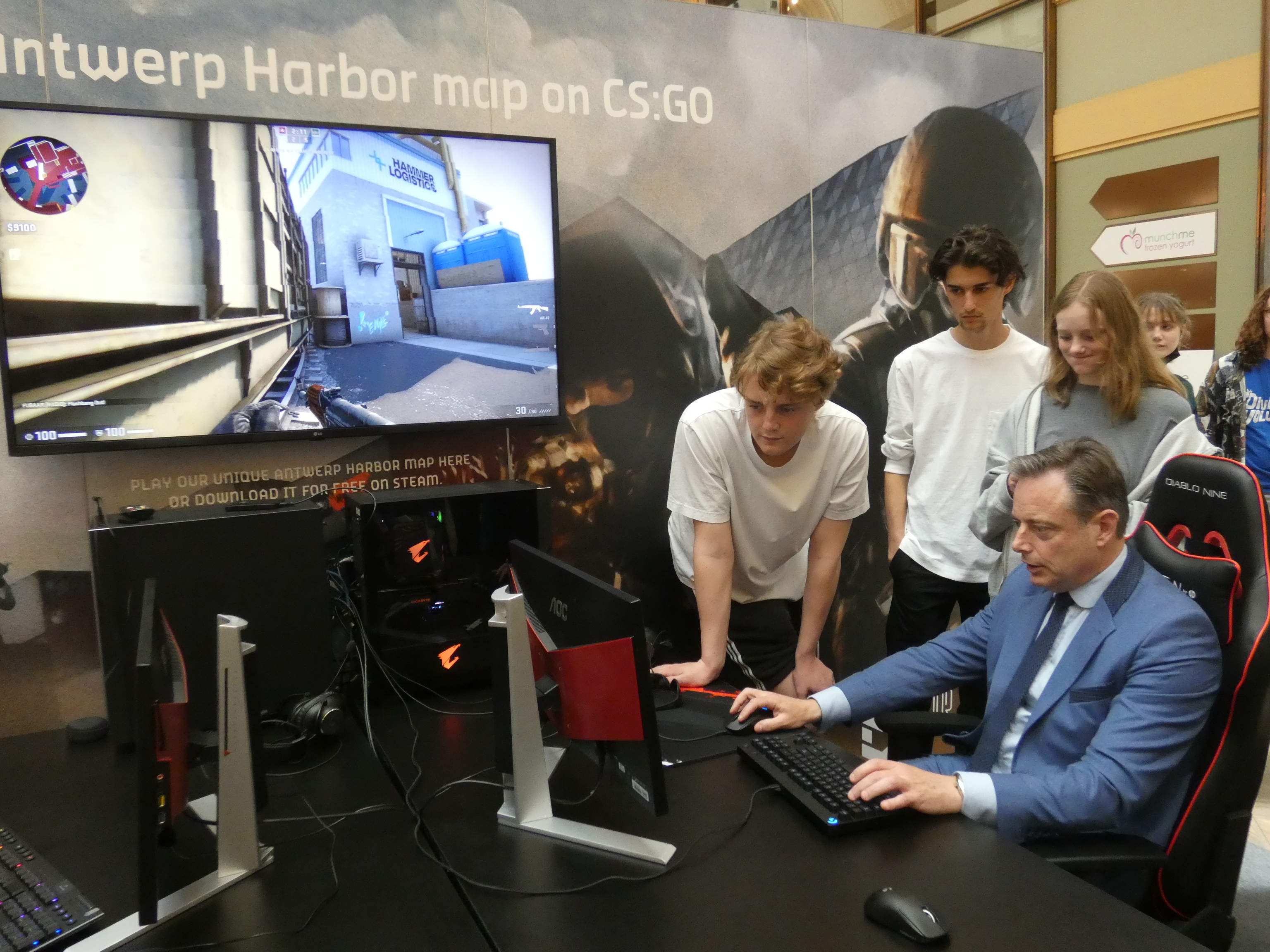 The grand final of "Counter-Strike" World Championship takes place this Sunday evening 22 May in the Antwerp Sportpaleis. "Counter-Strike" is an online game that attracts about 175 million viewers and it is the largest online competition there has ever been in Belgium. The total prize pool is of nearly 1,000,000 dollars.
"Right now, Counter-Strike is one of the most popular games in the world," said Steven Leunens, META founder who organizes the competitions to Flemish public broadcaster VRT.
"Last year, as many as 175 million people watched the tournament online. A similar number is expected this year," said Leunens. According to an estimate, they expect that more than 60 different nationalities are coming to the Sportpaleis.
Counter-Strike is an online shooting game where one squad tries to plant a bomb and the other tries to block it or defuse it. There are two teams that compete against each other and try to beat the other team. "They are really the best players who are now coming to Antwerp, as a fan you can't help but be enthusiastic," said Steve Fierens, manager of game center Outpost.
"You shouldn't think that these top players sit in front of their computers for 10 hours every day," comedian and gamer William Boeva ​​told Radio 2 in Antwerp. "Most are only allowed to play for a few hours and then have to go to the gym, eat healthy and go to sleep on time," explained Boeva. 
Belgian participation
The player Anton Van Gorp will be the only Belgian in the tournament. One of the presenters of the world championship is Eefje Depoortere, who also won the prize for best presenter of online games in 2021. 
Besides, Antwerp Mayor Bart De Wever (N-VA) will officially kick off the final at the Sportpaleis. "We are very excited to see this top-tier Esports championship happening in Antwerp. The CS:GO Majors have millions of viewers, and tens of thousands of fans will visit our city to attend the matches," said De Wever.
"It puts Antwerp on the map internationally as a hotspot for Esports, and immensely interesting and fast-developing sectors," he added.
According to the organisers, Antwerp's Sportpaleis was chosen due to its location in the "heart of Europe", just 30 minutes from Brussels Airport. The organisers also note that Belgium "has an impressive Counter-Strike fanbase" and that "many legendary players were born in this country."
Normal tickets are still available for 55 euros and premium floor seats for 90 euros at Sportpaleis website. The doors open at 4 pm and the grand final is scheduled for 8 pm. The event can also be watched on live streaming platform Twitch.
(VIV)
#FlandersNewsService
© BELGA PHOTO (TIJS VANDERSTAPPEN) Antwerp mayor Bart De Wever, with two of his children Simon (rear L) and Liesbet (rear R), playing Counter Strike against comedian Boeva (not pictured)