Antwerp Central Station reopens following evacuation over "suspicious package"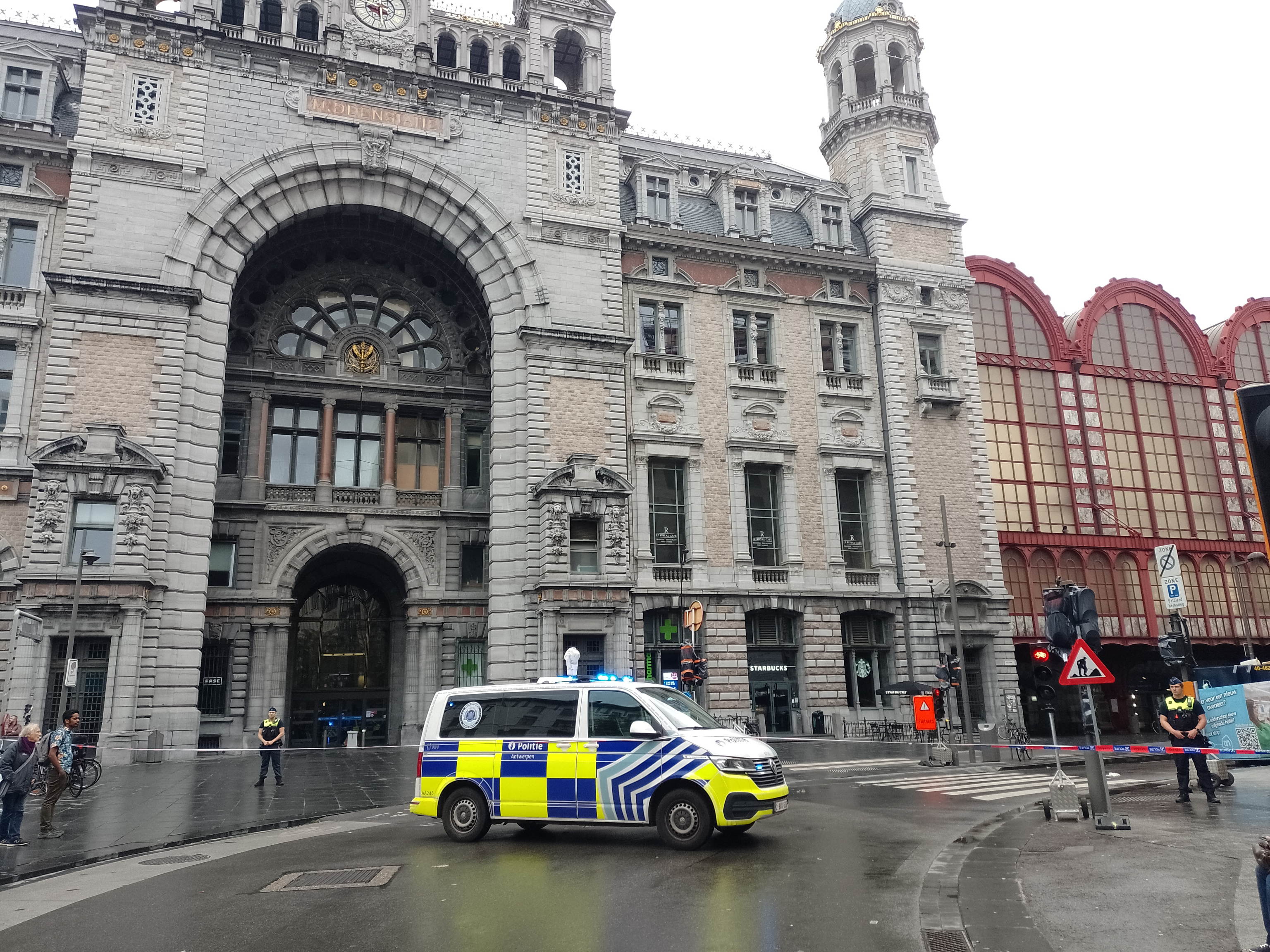 Antwerp Central Station reopened after a temporary evacuation of the station and the surrounding area on Friday morning. All trains and trams affected by the closure will resume their regular routes as of noon, railway company NMBS announced.
On Friday morning, Antwerp Central Station was evacuated after police found a "suspicious package" in the form of two abandoned suitcases left on the side of Mediaplein. The mine clearance service DOVO arrived on site for an analysis, and the entire area was cleared.
"Despite the suspicious circumstances in which the suitcases were left behind, it was a false alarm," the police said on X, the former Twitter. "The perimeter is being lifted. The station can be released."
©BELGA VIDEO ANNA LAUWEREYS
According to Dimitri Temmerman, spokesperson of NMBS, it will take some time before the staff returns to Central Station. Many employees went to Antwerp-Berchem station during the evacuation to help. Those workers have to make their way back, and many trains were also diverted, causing potential delays in resuming a regular schedule.
Like rail network operator Infrabel, NMBS has the ambition to have train traffic running more or less normally again by the evening rush hour. "All in all, there will have been no train traffic in Antwerp Central for four hours; the impact of this was major and will be felt for a while," says Temmerman.
The owner of the two abandoned suitcases has been located and is being questioned about the incident. The local police confirmed this.
#FlandersNewsService |©BELGA PHOTO ANNA LAUWEREYS
---