Antwerp-born singer Jérémie Makiese takes Belgium to Eurovision's final tomorrow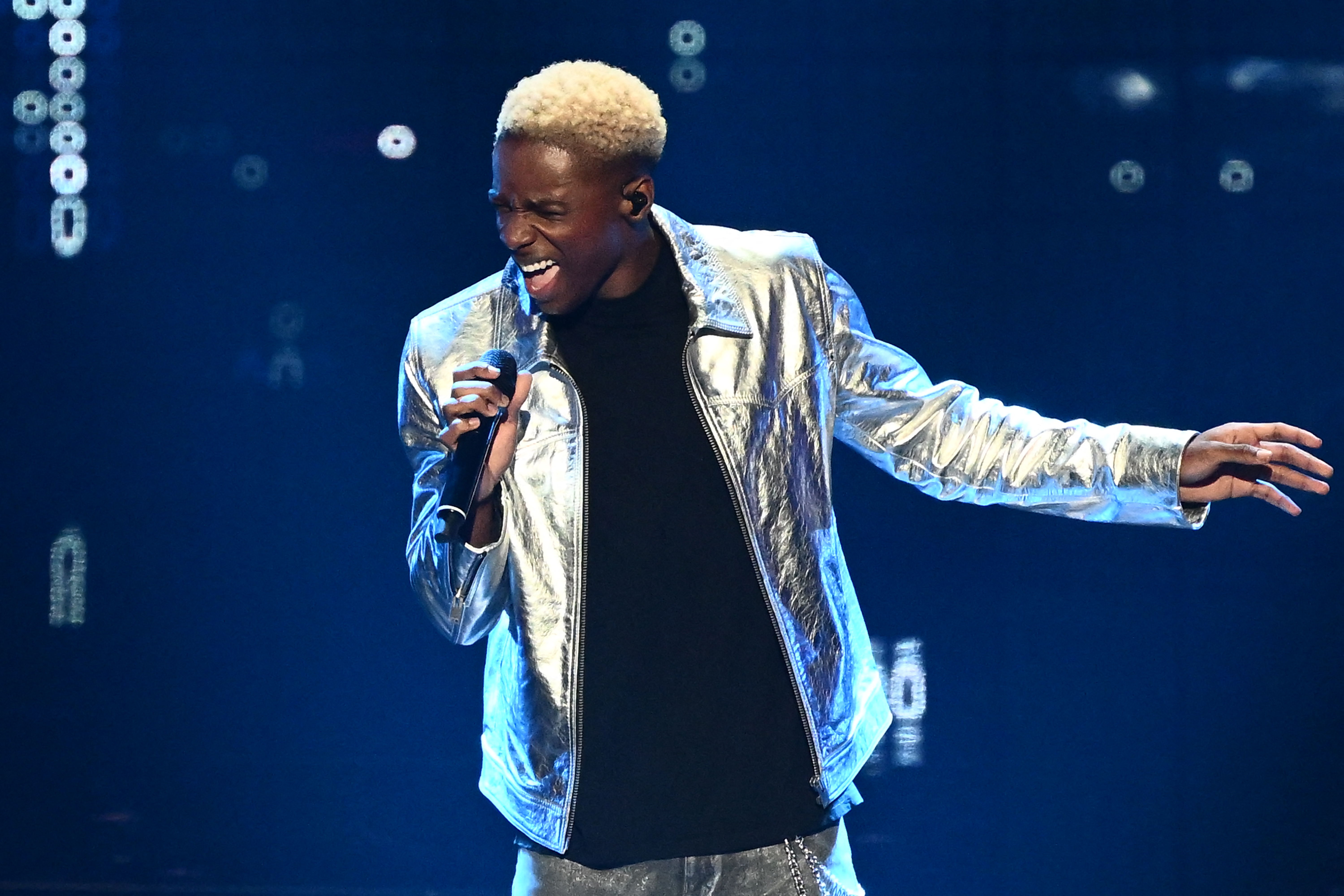 The countdown to the European singing competition "Eurovision" is on. The final contest is set to take place this Saturday 14 May in Turin, Italy.
Belgium is among the ten countries who made to the Grand Final thanks to 21-year-old singer-songwriter Jérémie from Antwerp. 
He won the edition of The Voice Belgium last year with a rare "blind audition". All the singing coaches turned their chairs around immediately ​ to approve the singer.
Jérémie's received support from his Congolese parents, who are talented musicians themselves. He started singing at a young age at the church choir. The family moved to Berchem-Sainte-Agathe when he was six and then to Dilbeek, encouraging Jérémie to learn both Dutch and French. He is now based in Brussels.
Music and Football
Jérémie is also a football player and won a one-year contract to play for a Belgian club, Virton, before trying the music career.
He received the support of the Red Devil Jason Denayer who believed in Jérémie's musical potential from the beginning. Denayer designed a music studio for the songwriter at his own home so that he could come and do his vocals out of sight.
Music and Politics
Eurovision Song Contest 2022 is marked by the boycott of Russia after it invaded Ukraine. On the other hand, Ukraine gets to the final with the rap group Kalush Orchestra with the song "Stefania" and is considered one of the favorites.
In total, ten countries are qualified for the Grand Final. Besides Belgium and Ukraine, Australia, Azerbaijan, Czech Republic, Estonia, Finland, Poland, Romania, Serbia and Sweden will be on the stage.
The Eurovision Song Contest is organized by the European Broadcasting Union (EBU), which represents all public broadcasters in Europe. Each country can participate with a new song, which lasts a maximum of three minutes and is performed by a maximum of six people. 
Belgium has only won the competition once: in 1986 with Sandra Kim and "J'aime la vie". This year, the French-speaking broadcaster RTBF is sending the representative for Belgium.
(VIV)
© BELGA PHOTO (Marco BERTORELLO / AFP)