Antwerp awaits military equipment delivery from the United States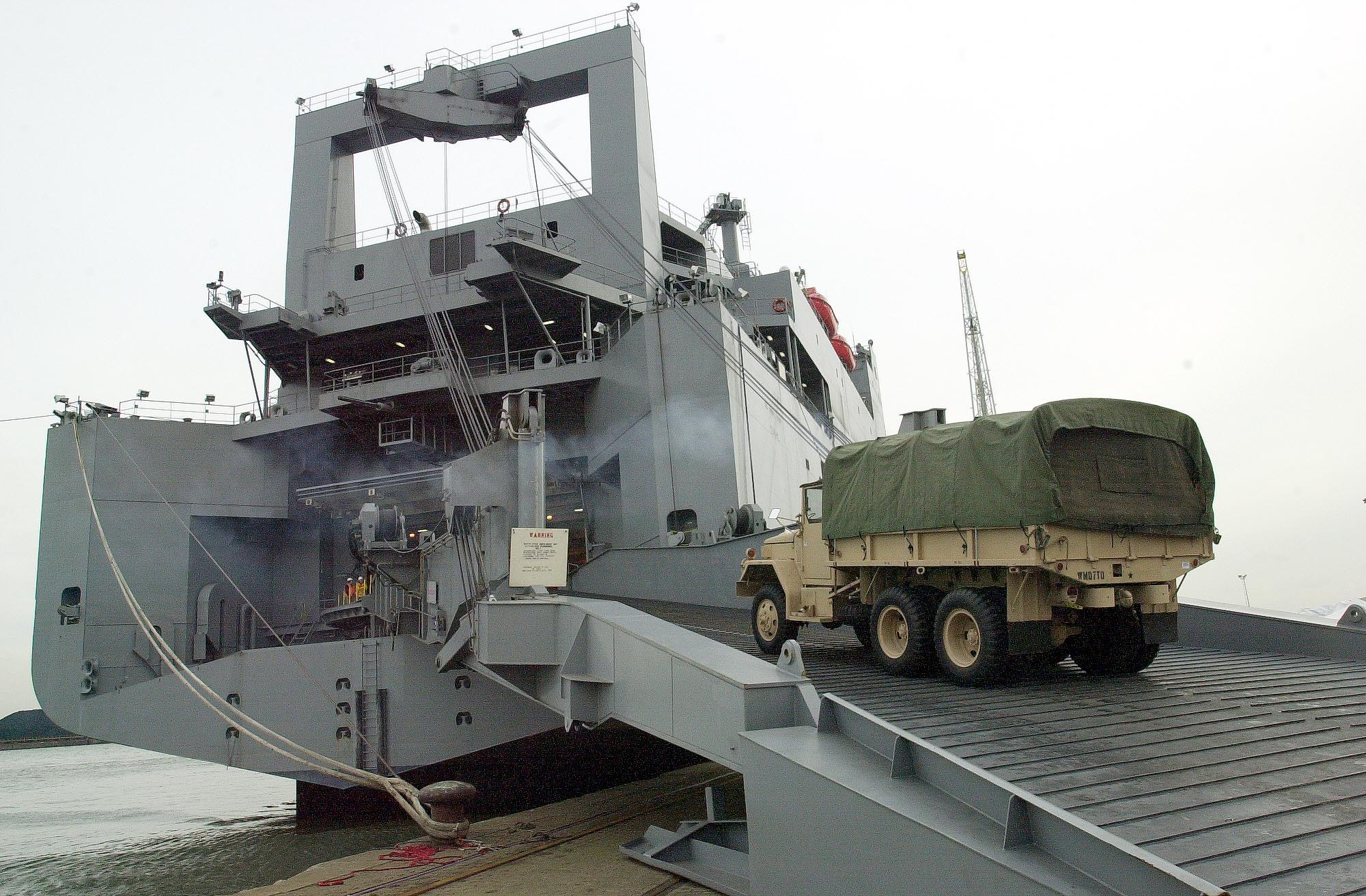 In Antwerp, a shipment with a considerable amount of military equipment is expected to arrive from the United States in a few days' time. The arrival of the equipment is part of operation "Fort to Port" in the port of Antwerp-Bruges, and is being supported by the Belgian Ministry of Defence.
"Fort to Port" is a US-led support operation for the rotation of military equipment. A lot of equipment - assigned to a so-called "Armoured Brigade Combat Team" - will arrive in the port of Antwerp before being transported to Poland. There, the United States will reinforce NATO's eastern flank.
The equipment will arrive on three ships and then be transported to its final destinations by train and by road. The delivery is intended to reassure allies in the region and deter potential adversaries from aggression. 2.700 pieces of equipment are coming from Fort Hood, Texas. The equipment of the Third Armoured Brigade will replace the First Armoured Brigade, which is returning to the United States.
With this one-to-one replacement, the deployment of the US Army in Europe remains unchanged. It is by no means the first time American military equipment passes through the port of Antwerp. The HNS (Host Nation Support) agreement between the US and Belgium stipulates that the Belgian Defence Ministry secures the material at the docks pending further transport.
The Ministry of Defence also guarantees passage of the American unit through Belgian territory. The security detachment is mainly provided by units of the Land Component, the Air Component and the Medical Component. The port of Antwerp-Bruges thus becomes a "Temporary Military Zone".
(BRV)
#FlandersNewsService
© BELGA PHOTO ROBERT VANDEN BRUGGE