Angry stranded passengers block access at Brussels Airport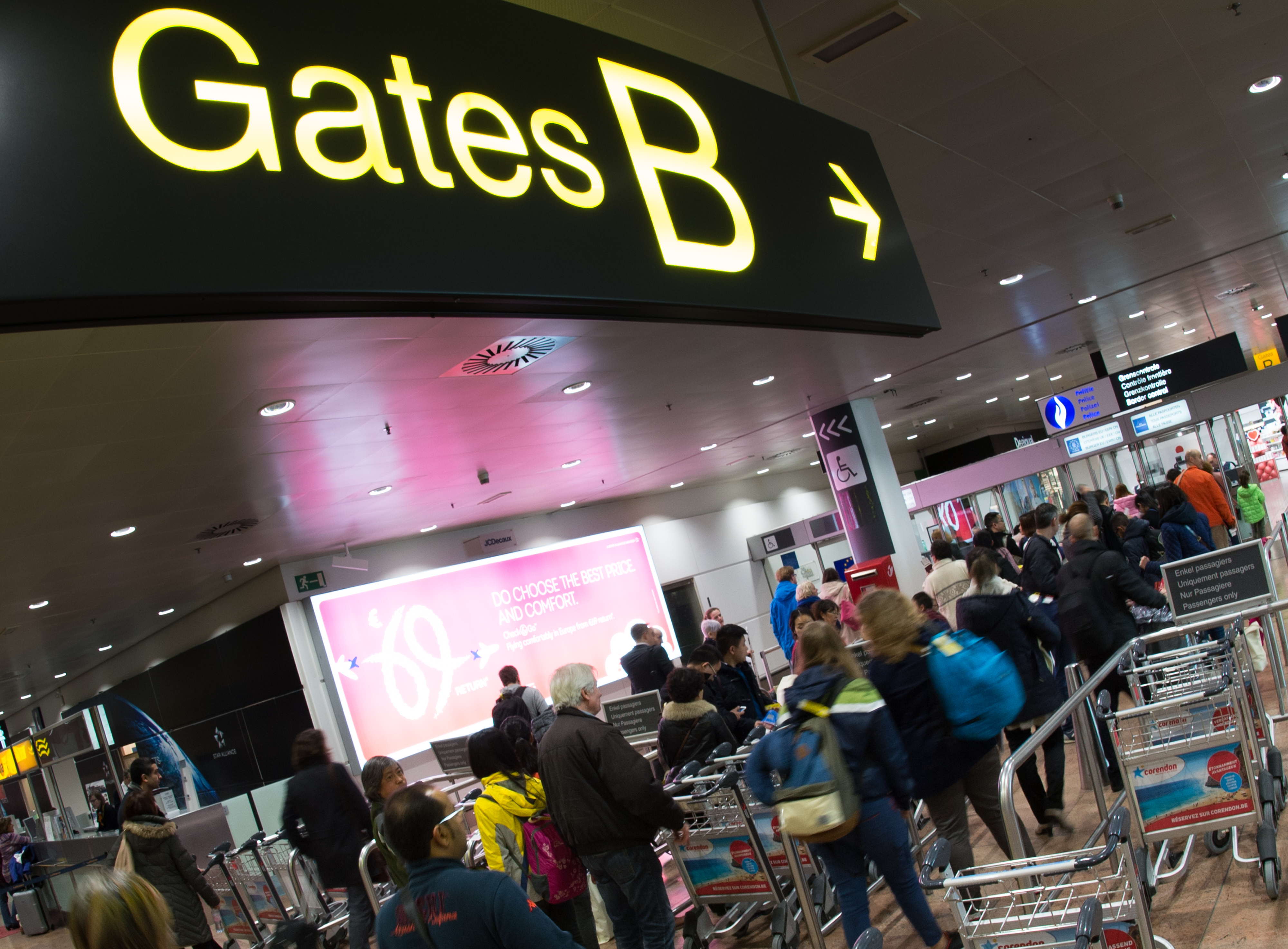 Stranded passengers on a diverted flight to Douala, Cameroon, have caused massive disruption at Brussels International Airport this morning, 8 December. They blocked pier B, which corresponds to flights outside the EU Schengen zone.
"It concerns a group of about 200 travellers who left on Wednesday with a flight from Brussels Airlines to Cameroon," said Nathalie Pierard, spokesperson for Brussels Airport Company. "Their flight encountered a technical problem above France and had to return to Brussels Airport. Those people then had to spend the night at the airport," she added.
The flight SN369, from Brussels Airlines, was forced to divert back to Brussels Airport (Zaventem) after experiencing technical problems over Orléans, France. Passengers disembarked at the terminal while the airline looked for alternative transport, which ultimately did not come.
Most of these passengers were in transit and did not possess a valid visa to enter Belgium, rendering it impossible to transfer them to a local hotel. After waiting all day at the airport on Wednesday, passengers awoke on Thursday hoping to board a replacement aircraft scheduled to leave for Douala.
There is only one flight a day to Cameroon and the flight that was due to depart today had limited space, so stranded passengers were told that they could not depart even today. That was not well received, after which they decided to block access to pier B, according to the spokesperson.
"The incident takes place beyond passport control and has no consequences for Schengen flights," informed the spokesperson. "We are working on a solution for the other passengers who have to go to pier B. The travellers are transported by bus to the gates just before the entrance to pier B. There are currently few flights to non-Schengen countries, so the nuisance is limited. Some flights from Tui do have a delay of thirty minutes," Pierard added.
Solution
In the meantime, a solution has been found for all passengers. "Some are leaving today," Brussels Airlines announced. "We have also exceptionally scheduled a second flight to Douala on December 9," she continued. The airline has also pledged to help passengers unable to leave on Thursday to obtain a transit visa so that they can spend a night in a hotel.
This incident had an impact on flights to countries outside the Schengen area, sometimes causing delays of up to an hour.
(VIV)
©BELGA PHOTO (BENOIT DOPPAGNE)