Amnesty International denounces Belgian human rights violations against asylum seekers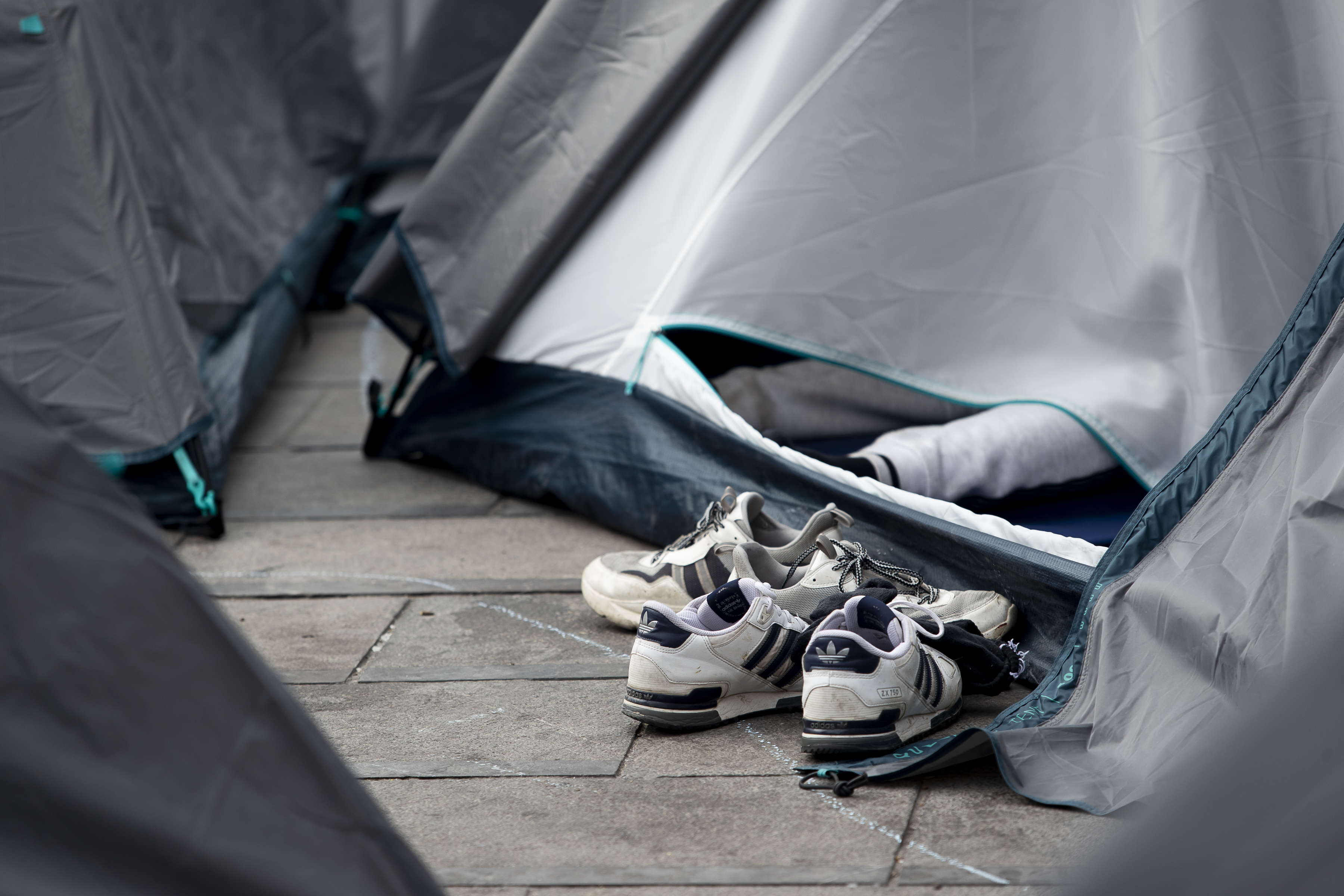 Amnesty International has urgently called on Belgium to solve its "self-inflicted" reception crisis. "Since October 2021, the Belgian government has been systematically violating the rights of people seeking asylum and showing contempt for the rule of law by ignoring thousands of court rulings," the human rights organisation said in a statement on Tuesday.
According to Amnesty, people seeking international protection, including children, have been denied any reception and were left destitute for more than two years. "Today, about 2,600 people are still waiting for reception by the Belgian state. Many of them are forced to sleep on the streets or live in makeshift tents in appalling conditions," said Wies De Graeve, director of Amnesty International Flanders.
The organisation is harsh on Belgium and accuses the government of not giving "significant follow-up" to "over 8,000 court rulings" by the Council of State and the European Court of Human Rights. "Although the government has taken some measures to increase the country's reception capacity, these are slow and still inadequate. The lack of political will to address a predictable and manageable problem has led to the current self-inflicted reception crisis."
"The lack of political will (...) has led to the current self-inflicted reception crisis."
Amnesty International is now demanding urgent investment in the reception system. This includes measures to solve the problem in the short term, for example by activating the dispersal plan, as well as working on sustainable solutions to cope with fluctuations in the number of people seeking protection in Belgium.
"Civil society has proposed viable solutions and recommendations to ensure that all those entitled to shelter have access to it, but the political will is lacking and the cost of human rights continues to rise," the organisation concluded, while praising the "invaluable" efforts of Belgian NGOs, activists and other organisations.
© BELGA PHOTO KRISTOF VAN ACCOM