Ahead COP27, Brussels hosts climate march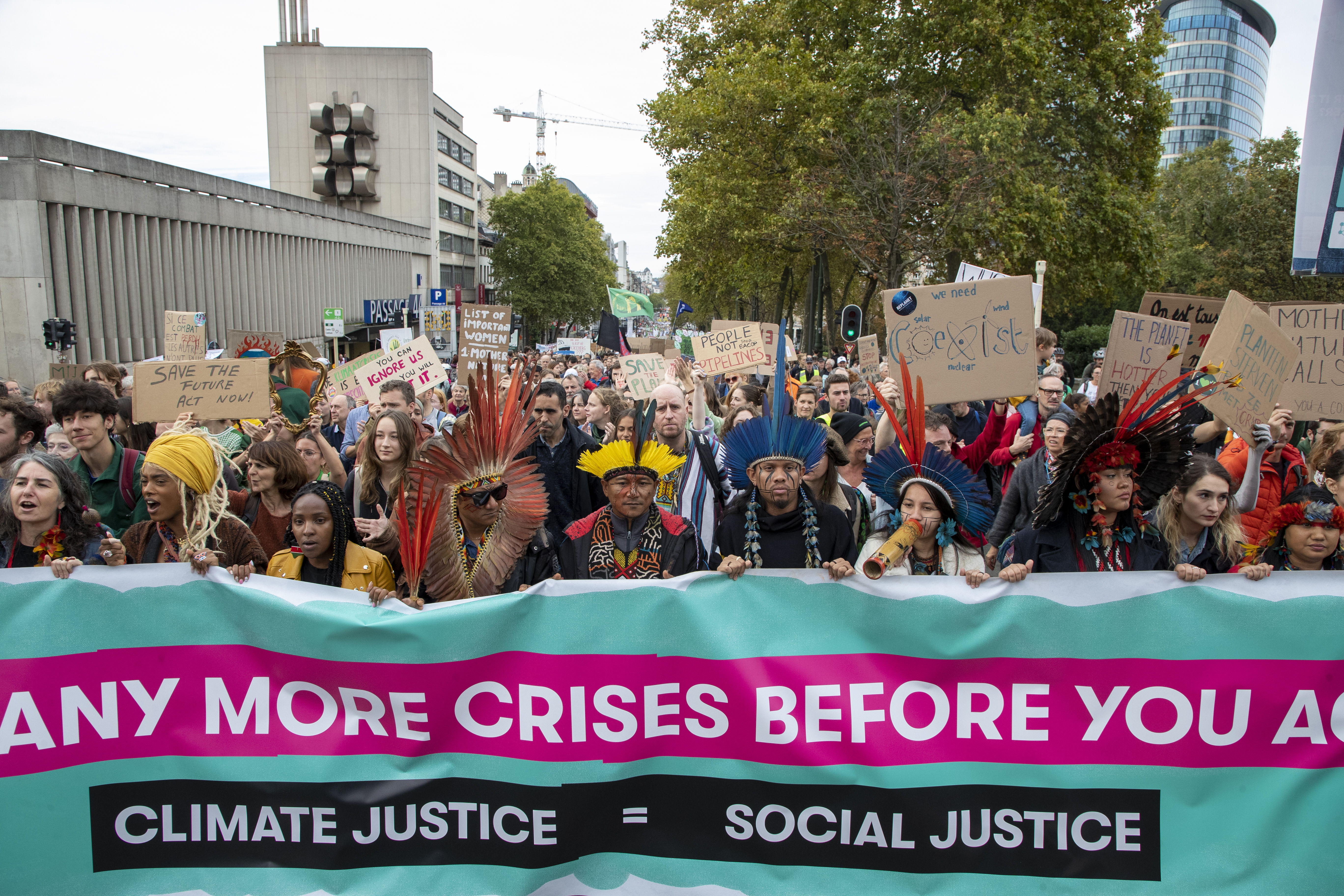 Brussels hosts a climate march this Sunday 23 October afternoon, starting from 2 PM. In total, 96 organizations from across Belgium have gathered to push the climate issue higher on the political agenda.
The climate march is organised by the Climate Coalition, an umbrella of environmental organisations, trade unions and citizens' movements. Last year the organisation gathered around 70,000 people.
The event is being held in the run-up to the 27th International Climate Change Conference (COP), which will take place from 6 to 18 November in the Egyptian resort of Sharm el-Sheikh.
"Floods, heat waves, droughts, forest fires... today, climate change is making itself felt all over the world. Also in Belgium, just think of last summer's disastrous floods. The conflict in Ukraine magnifies this impact and makes us feel even more how vulnerable we are. We demand concrete action. Now!" a statement on the organisation's website read.
The march, dubbed Brussels #WalkForYourFuture, gathered at the Brussels North Station at 1 PM accompanied by musical performances. The walk started at 2PM and finished around 3.30 PM under the arch of Parc du Cinquantenaire, where a celebration will take place until 7 PM.
Belgian online participation
On Friday, Flemish Environment Minister Zuhal Demir announced that she will not attend COP in Sharm-el-Sheikh.
According to the turn of the Belgian climate ministers, this year it was up to Demir to represent Belgium. However, the Flemish minister is concerned about the host country's handling of human rights.
"In Egypt, climate scientists are being silenced, while politicians and companies are being rolled out the red carpet," she said. "That is very bitter. But the efforts to combat climate change and prepare our environment for it are by no means in dispute."
Demir stated she will participate online, whenever necessary.
(VIV)
© BELGA PHOTO (NICOLAS MAETERLINCK) Kenyan climate activist Elizabeth Wathuti (front 3rd L) and a delegation of Brazilian indigenous people, participating in the 'Walk for Your Future' climate march, in Brussels, on Sunday 23 October 2022.