Actor Jean-Claude Van Damme calls on Brussels parliament to ban unstunned slaughter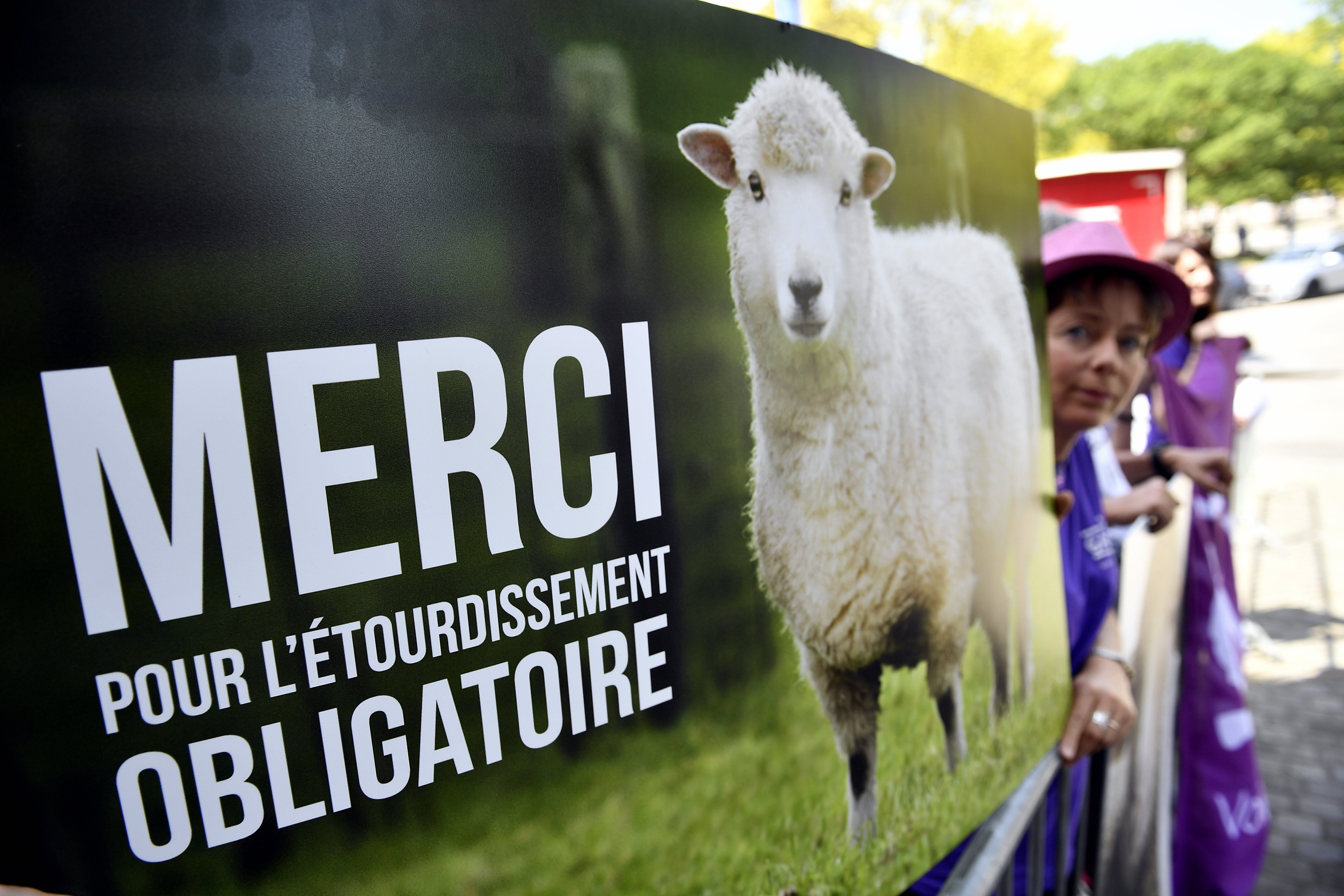 Actor Jean-Claude Van Damme is calling on the Brussels parliament to introduce a ban on unstunned slaughter. The proposal for the ban was rejected last week by the Environment Committee. There were six votes in favour, six against and three abstentions.
Last week, a ban on unstunned slaughter failed to find a majority in the Environment Committee of the Brussels Parliament. The proposal, drafted by the Brussels DéFI, Groen, and Open VLD was rejected by the committee after finding opposition among the Socialist Party (PS) and the Ecologists (Ecolo).
Animal rights
In order to get the ban through, Hollywood actor and Brussels resident Jean-Claude Van Damme wants to campaign together with animal rights organisation GAIA. In a video message to the people of Brussels, he calls on the Brussels parliament to ban unstunned slaughter, "as your brothers and sisters in Wallonia and Flanders have done," he says.
Both in Wallonia and Flanders, unstunned slaughter is prohibited by law. Only in Brussels is the practice still allowed. Opponents of the proposal in the Brussels parliament argued that a ban would lead to discrimination against religious communities.
The rejection of the proposal means that the Brussels parliament will take up the matter again on 17 June. If the parliament rejects the committee's conclusions, the debate on the entire proposal may be reopened.
"We hope that the Brussels parliamentarians will still show their hearts and use their minds in the interest of the animals, and that the ban on unstunned slaughter will be approved," GAIA President Michel Vandenbosch told VRTNWS.
"If even the scientific reality of extreme animal suffering and the rulings of the highest courts are not convincing to save thousands of animals from avoidable suffering, who knows, Jean-Claude Van Damme may be able to persuade the Brussels Parliament to take the most ethical, progressive and justified decision in the interests of the weakest and most vulnerable party: the animals," Vandenbosch concluded.
(AHU)
© BELGA PHOTO ERIC LALMAND