Activists call on Belgium to end dialogue with the Islamic Republic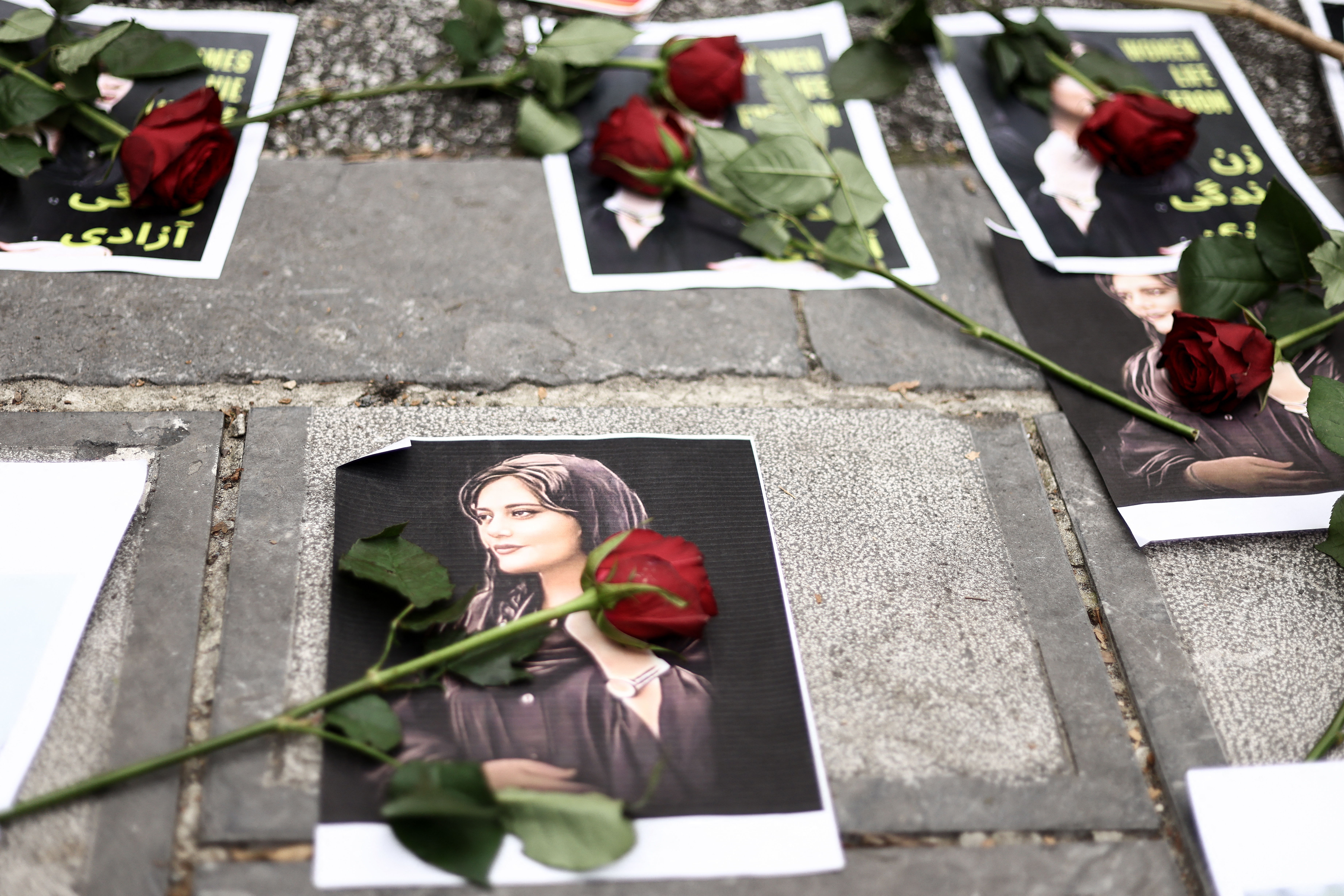 Activists from the People's Mojahedin of Iran and the National Council of Resistance of Iran gathered in front of the Iranian consulate in Brussels on Friday afternoon. They denounced the current regime and called on Belgium to end the dialogue with the Islamic Republic.
The demonstrators held portraits of people who have died in recent years in Iran, 'martyrs of the people', according to Mehdi Nobari, secretary general of the Iranian association Culture Art and Human Rights.
The death of 22-year-old Mahsa Amini on 13 September, a few days after her arrest by the Iranian Guidance Patrol for 'wearing inappropriate clothing', sparked a wave of indignation in Iran and led to major night-time demonstrations in the country's main cities, notably the capital, Tehran.
The authorities estimate that around 20 people died during these demonstrations, while denying their involvement. The Oslo-based NGO Iran Human Rights (IHR) estimates that 83 people have died in the nearly two weeks of protests.
"The world is now seeing the full horror of Ayatollah Khamenei's rule. We must end the dialogue with this regime," Nobari said. He called on human rights organisations to demonstrate in the coming days. A rally is still planned for Monday at the same location. "We will pay tribute to all the martyrs. We stand in solidarity with their families," he concluded.
Other Iranians in Belgium have already demonstrated elsewhere in Belgium, including in Ghent.
(AHU)
© ​ Kenzo TRIBOUILLARD / AFP -