AB InBev starts Ukrainian beer production in Leuven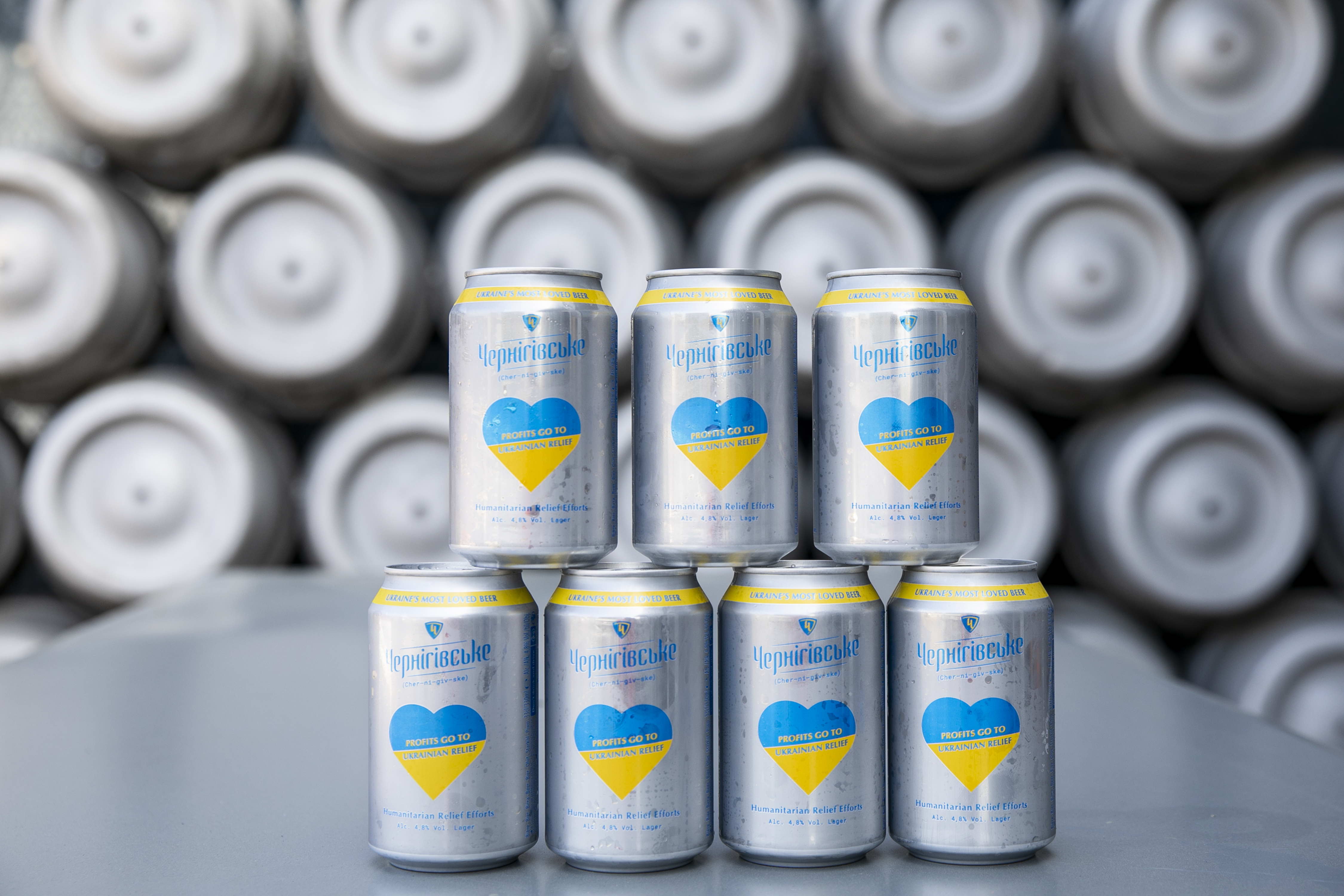 Belgo-Brazilian brewing giant AB InBev, owner of major Belgian beer brands Stella Artois, Jupiler, and Leffe (among others), is introducing popular Ukrainian beer Chernigivske to the Belgian market. The filling of the first cans took place this Friday 6 May in the Leuven brewery in the presence of the ambassador of Ukraine, Oleh Shamshur.
AB InBev's factories in Ukraine are currently closed down due to Russia's invasion of the country. Therefore, the international alcoholic beverage company decided to transfer the production of the Ukrainian beer to its facility in Leuven, Flanders.
"Chernigivske has been loved by many generations in Ukraine for years. I am therefore very proud that we will now be selling the beer outside the Ukrainian market. In this way, Belgian consumers get to know our beloved beer and they also contribute to humanitarian aid for Ukraine," said Anna Rudenko, Marketing Director Chernigivske in Ukraine.
The Ukrainian professional moved with part of her family to Belgium last month and is now leading this initiative from our country.
Belgians can now also buy the canned beer locally in the supermarket and obtain it in the catering industry. All profits from the sale will be donated to organizations providing humanitarian aid in Ukraine, including Caritas International. As part of this initiative, AB InBev is donating at least 5 million euros to aid organizations.
Other beer partnerships
In a similar effort in April, Belgian brewer Brasserie de la Senne and popular brewing Ukrainian brewing collective Pravda Beer Theatre teamed up to produce "Schieve Kolos", a beer of "struggle and hope."
Pravda Beer Theatre had previously switched to producing molotov cocktails for the Ukrainian war effort. The Ukrainian beer will now be made in Brussels and sold in Belgium.
(VIV)
© BELGA PHOTO (HATIM KAGHAT) © BELGA VIDEO (INE GILLIS)