A great first: visually impaired people take part in the Brussels 20 km race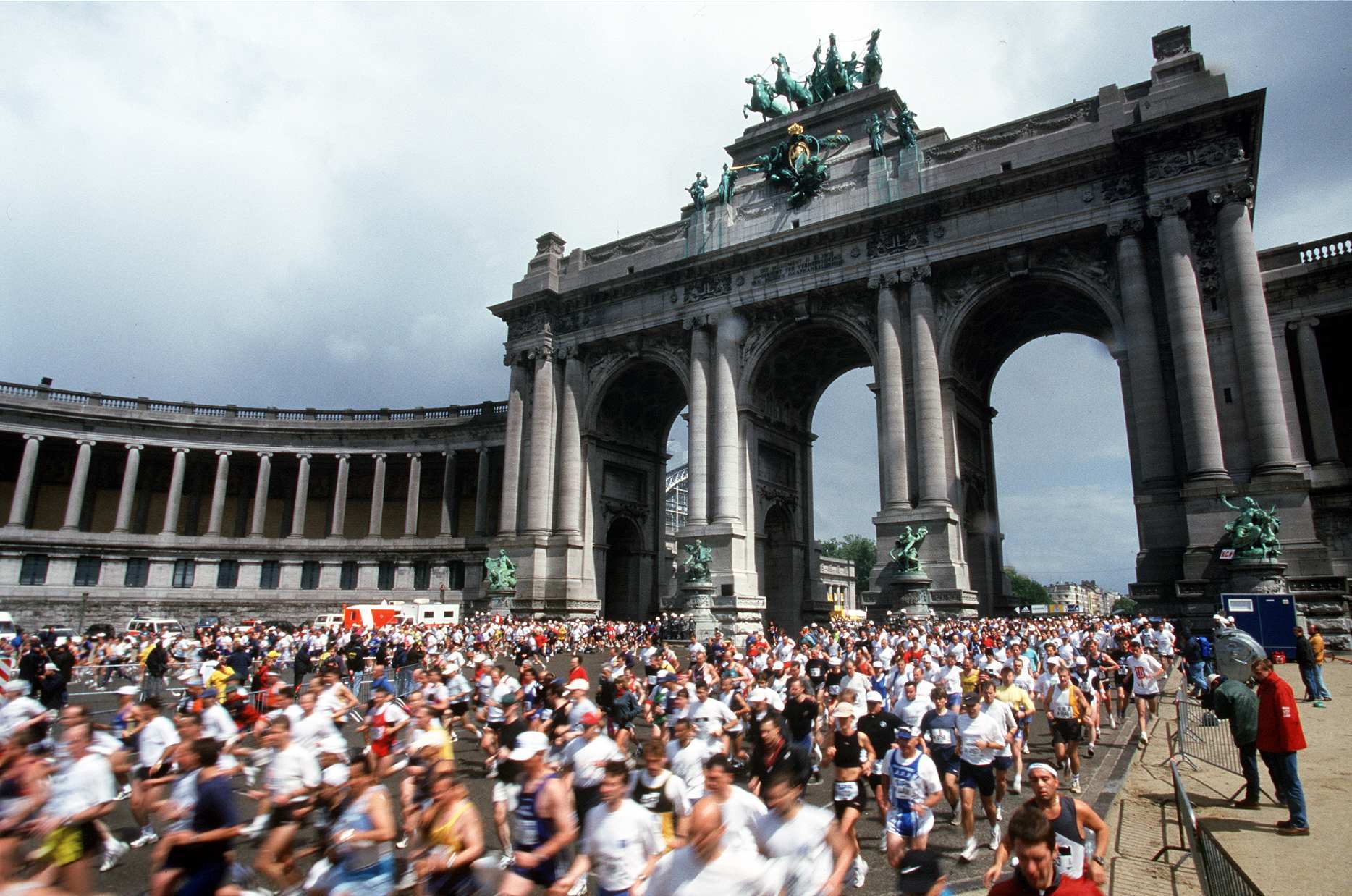 The 42nd edition of the Brussels 20 km run will take place this Sunday, after two years of the sporting event not taking place or taking place in a hybrid format. This year, five visually impaired people, accompanied by Decathlon employees, will run the route from start to finish.
"We want to inspire and show that people without and with a disability can also play sports together. It is a way for both to experience sport differently, to discover and to get to know more about each other's world," Sophie Criquelion, Project Leader Diversity Decathlon Belgium, says.
Together with Fondation iSee, the Brailleliga, UVC Brugmann and Cyclone A, the French sports retailer Decathlon set up an initiative as part of its wider goal to make sports accessible to everyone and bring everyone together.
Five staff members of the store have been working together with five visually impaired runners since February. Extra preparation is needed, because in duo running, besides good communication, it is also about trust in each other. The guide mostly gives necessary information, which differs for every runner, but largely involves indicating where there are kerbs, different surfaces, slippery manhole covers, obstacles, and other runners.
"It is great to see how the trust between our staff and the visually impaired participants has grown in recent months," Jean-Victor de Neve de Roden, initiator of the Decathlon Belgium running project, says.
"Some of the duos tried to train at set times in order to achieve a certain personal goal, others joined in just for fun. For one of the participants, the preparations and this edition of the 20 kilometres are extra special because he has not done any sport since the accident in which he lost his sight."
(VIV)
© ISOSPORT