900 people protested in Ghent against Iranian regime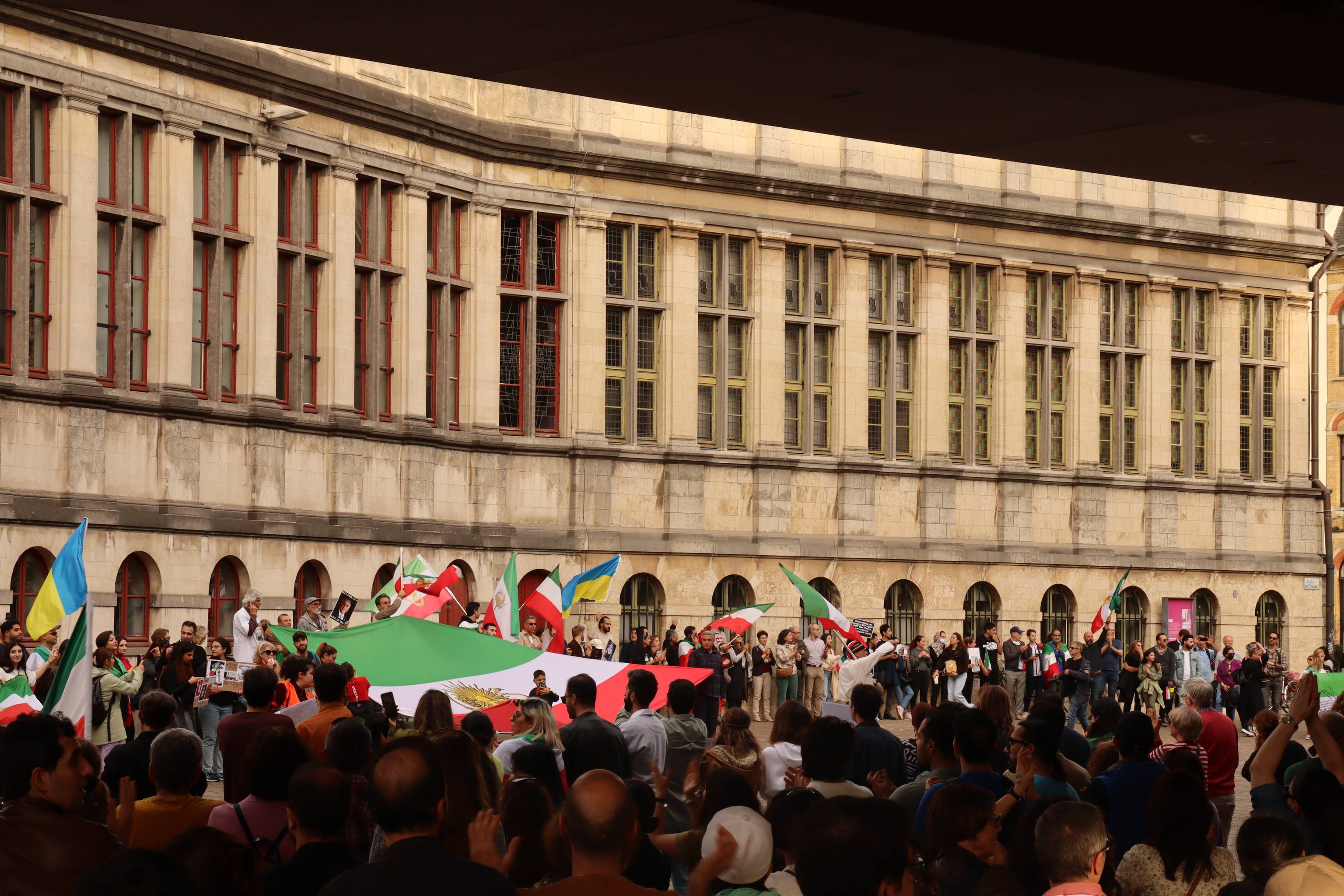 A protest against the regime in Iran took place in Ghent on Saturday afternoon. Around 900 people gathered under the city hall in the city centre. "Women, Life, Freedom," they chanted.
The protesters were demonstrating in response to the death of Masha Amini last month. The 22-year-old Iranian woman died shortly after she was arrested by police for wearing her headscarf incorrectly. Protests broke out, violently quelled by the Iranian police.
At the city hall, protesters made a large circle and held Iranian flags. There were actions not only in Ghent, but also in other cities worldwide. Ghent was the only approved city in Belgium for an action.
"It is our duty to echo the voices we hear from inside Iran and pass that message to the world," the organisation said. "This struggle has turned into a revolution."
The organisers of this action are PS752justice, ​ an association of families of victims of flight PS752. Flight PS752 is a Ukrainian plane which was shot down over Iran in 2020. All 176 occupants of the plane were killed.
#FlandersNewsService | People gather for a protest to support the Iranian people, in Ghent, Saturday 29 October 2022. © BELGA PHOTO VICTOR VAN KERCKHOVE